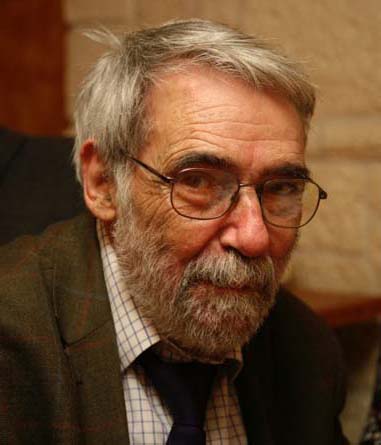 At the moment the situation in Denmark is very critical. Officially, there are 45.000 Catholics in my country, but only 7.500 support the church financially by paying one percent of their tax income til the bishopric. The result is that the church year after year has red numbers on the bottomline. This year the deficit is appr. one million euros. As a consequence our bishop is forced to merge parishes into pastoral units, sell churches and reduce the activiteties, e.g. by closing the bishopric's library. There has also been talk about sending foreign priests back to their countries. As a church we only survive thanks to donations from Germany. This, however, is nothing new; it had been the case since the establishment of a Catholic Church in Denmark in 1849. There will still be Catholics in Denmark in fifty years from now, but will there be a Catholic Church? I am not sure. 
More and more priests belong to the Neo-Catechumean Way. At the moment their number are 14, i.e. about 20 percent. And their number is increasing, since we have three or four coming priests under education.  They come from Spain, Italy, and Latin America, and are rather badly educated - esp. in comparison with the priests in The Lutheran State Church, who are all academically educated with a master degree in theology from the Universities of Copenhagen and Aarhus. With their special understanding of Christianity and their lack of understanding of the Danish culture the Neo-Cat's priests are rather unpopular among Danish-born Catholics. 
Despite several calls from the laity there has been no debate about the Family Synod. On February 26 the bishopric, however, did publish a Danish translation of the Lineamenta, issued by the Vatican in the beginning of December, but until now no meetings, on which the Lineamenta could be discussed, have been announced. Individuals are welcome to answer the questions, but as deadline is on March 16 this will prevent any serious debate in the parishes. It seems to me that our bishop and our priests are not interested in any debate with lay participation. Rather absurd, actually, that people who have renounced family life will dictate how we who have a family shall live our life. We in the reform movement have tried to tell our bishop this, but I don't think he understands. He is a nice guy, but old-fashioned and traditional in his thinking.
We Are Church, Denmark (VEOK = Vi er ogsaa Kirken), has about 90 members, who support us with an annually fee of  € 15. Besides, there are about 120 people who are interested in our work. They all get our newsletter, (VEOK-Information) with information about what is going on in the Church - nationally and internationally. This online newsletter is issued 12 to 16 times a year and can furthermore be found on our website. It is also sent to some of the members of We Are Church in Norway and Sweden. Furthermore, I as chair have now and then comments in the papers and in the official bimonthly Catholic Magazine, published by the bishopric.
As there will be no delegation from Norway at the Vienna meeting let me say a few words about the situation in our sister nation. I do not know when, but some years ago the parliament passed a law supporting financially all recognised church communities with a certain amount of money per members. Last year the state paid the Catholic Church 130 mill. Norwegian Crowns (appr. 15 mill. Euros).
However, the condition is that the members by their own free will are listed in the church's register. And here the church has a problem. When the law was passed the church authorities just went through the telephone directories and listed all persons with a "Catholic" name as Catholics (could be people from Poland, Italy, Spain etc.). The bishop of Oslo has admitted it was a fault, caused by negligence. So now he has been forced to send a letter to 50.000 persons asking them if they want to be on the list. But this is not all. Some weeks ago the public prosecutor charged the bishop and his financial adviser with serious fraud - a crime if it comes to court and they are found guilty could led to several years behind bar. 
Kaare Rübner Jørgensen
Chair We Are Church, Denmark
March 10, 2015