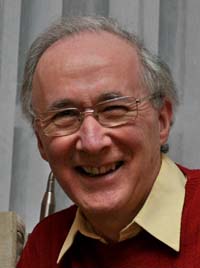 'Guided by the Holy Spirit we must come together and find new inclusive governance structures to replace the old patriarchal model, which has broken down', writes Colm Holmes.
SENIOR CATHOLIC BISHOPS from all over the world gather in Rome this week for a four-day summit on clerical sexual abuse, which some say is the most serious crisis in the church since the Reformation.
Child sexual abuse will rightly top of the agenda, but it's also just this month that Pope Francis admitted that Catholic priests and bishops have sexually abused nuns. Pope Francis said: "I think it is still going on, because it's not something that just goes away like that." And Pope Francis said this was a cultural problem, the roots of which lie in "seeing women as second class."
That is a very honest admission by Pope Francis that women are seen as second class. That is the way it had been for many centuries. Women were there to raise children; the men were in charge. But that has changed dramatically in the last 100 years, with women getting the vote and every role becoming open to women – except of course in the Catholic Church.