Public Witness uses online media to call for reforms
The aim of this project was to mark the 500th anniversary of Martin Luther nailing his 95 theses for reform to the church door in Wittenberg on the 31st of October 1517. The Church needed to be reformed THEN, and the church needs to be reformed NOW!
We decided that the image of Martin Luther nailing his theses to the church door was a powerful image for reform. We asked our members around the world to bring posters seeking reforms to the doors of their churches and to take photos. Where Luther had used the printing press we would use online media to spread our message for reforms needed in the Catholic Church.
Our posters were translated into several different languages and each country adapted the points to be appropriate for their country.
We received over 500 photos from 6 continents and from 17 countries! And close to 500 people participated with our witnessing outside churches. This was certainly a success! Austria definitely led this project from start to finish! They printed over 1000 posters and distributed them all around Austria. And it was good to see a number of photos with priests taking part!
It was great to have 3 countries in South America taking part (Brazil, Chile and Argentina). Special mention also for Pakistan and South Africa for taking part.
The 17 countries form 6 continents taking part were:
Argentina
Australia
Austria
Belgium
Brazil
Chile

England
Germany
Ireland
Netherlands
Northern Ireland
Norway

Pakistan
South Africa
Spain
USA
Vatican
Thank you to all who took part. Please click on the picture below to go to the Reformation 500 album
October 28, 2017. As the 500th anniversary of the Protestant Reformation is marked on October 31, 2017, a leading international Catholic organization says major reforms are still needed within the Church.
We Are Church International is calling on its members in 21 countries around the globe to mark Reformation Day by posting flyers addressing areas where changes are needed in the Catholic Church on church doors, or taking photos of themselves with the posters in front of their local parish churches between 29-31 October. The posters outline calls for the Church to implement:
Democratic Structures
Women Priests
Justice not Canon Law
Married Priests
Welcome for all
"Half a millennium later, we Catholics owe a great debt to Martin Luther and to our Protestant kin," said Sigrid Grabmeier, Chair of We Are Church International. "They dared to speak out about ways in which our Church can be better followers of Christ. We try to carry on their tradition while remaining within the Catholic Communion."
Grabmeier continued, "Our Church still has much to improve upon. On the 500th anniversary of the 95 Theses, we continue our call for our Church to be more accountable and to institute more democratic structures, to permit women and married people whom God has called to serve as priests, to prioritize justice rather than dogma and law, and to be a place that welcomes and affirms all people. We believe these changes are absolutely necessary for the Catholic Church to live out its mission in the world effectively. We remain committed to work towards seeing these goals fulfilled."
Contact: Marianne Duddy-Burke, This email address is being protected from spambots. You need JavaScript enabled to view it., +1 617-669-7810
###
We Are Church International (IMWAC) founded in Rome in 1996, is a global coalition of national church reform groups. It is committed to the renewal of the Roman Catholic Church based on the Second Vatican Council (1962-1965) and the theological spirit developed from it.
| | | |
| --- | --- | --- |
| | | |
Top Ten Reasons to Ordain Women…

"In Christ Jesus there is neither Jew nor Greek, slave or citizen, male or female. All are one in Christ Jesus." – Galatians 3:28
Because women and men are created in God's image, both may represent Christ as Ministerial Priests.
In 1976, the Pontifical Biblical Commission determined that there is no biblical reason to prohibit women's ordination.
Women have been ordained to the Roman Catholic Ministerial Priesthood (On 28 December 1970 Bishop Felix Davidek ordained Ludmilla Javarova a Ministerial Priest in the underground church of Communist Czechoslovakia).
Archaeological discoveries provide evidence that women served as deacons, ministerial priests and bishops in early Christianity.
The Bible includes many passages depicting women as leaders in early Christianity.
In all four gospels Mary of Magdala was the first witness to the most important event in Christianity – the Resurrection of Jesus Christ.
Women supported Jesus throughout his ministry and were present at the Last Supper as well as at the foot of the cross when the men ran away.
The Second Vatican Council calls for all discrimination to be eliminated.
A Ministerial Priest's job is to serve the people – it is not about gender, marital status or sexual orientation.

With thanks to the Women's Ordination Conference
Oct. 10, 2017.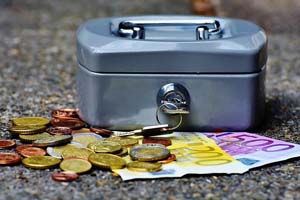 Reform of the Vatican's finances has been a top priority for Pope Francis. However, after some initial successes he has now suffered several serious reverses:
An independent financial audit of the Vatican's finances by PwC was abruptly halted
Cardinal Pell who heads the new Secretariat of the Economy is in Australia facing sexual abuse charges in court which could see him away from Rome for a year – and no replacement has been appointed
The highly respected Auditor General Libero Milone was appointed on a 5-year contract but left after 2 years. Milone says he was forced to quit after finding irregularities.
It appears obvious that some powerful members of the Curia do not want transparency in financial matters. The problem seems to lie in Vatican culture, where each Vatican department guards its autonomy. While most Vatican departments now prepare accounts covering their running costs, there are no public accounts of the Vatican's property and investment portfolios, which are spread over a number of departments. The Vatican's property portfolio is estimated at €10billion but these details are kept secret.
Pope Francis has said: "If we don't know how to look after money, which we can see, how can we look after the souls of the faithful, which we cannot?"
We Are Church International fully supports Pope Francis' financial reforms aimed at accountability and transparency. "We call on Pope Francis to appoint a new head at the Secretariat of the Economy to replace Cardinal Pell, whose 5 year term would in any case end in 2019" said Sigrid Grabmeier, Chair of We Are Church International. "The new head should be a layperson with experience in change management in complex organizations. This is essential in giving the people of the Church a sense that the Vatican understands the importance of being open about its finances. It will increase the sense of trust donors have in the Vatican."
Contact: Marianne Duddy-Burke, This email address is being protected from spambots. You need JavaScript enabled to view it. +1 617-669-7810
###
We Are Church International (IMWAC) founded in Rome in 1996, is a global coalition of national church reform groups. It is committed to the renewal of the Roman Catholic Church based on the Second Vatican Council (1962-1965) and the theological spirit developed from it.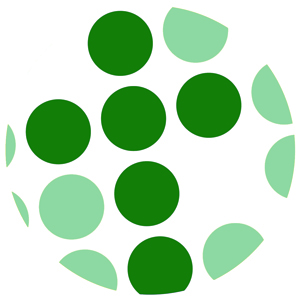 The so-called "Filial Correction on the Propagation of Heresies" directed towards Pope Francis and signed by 62 individuals represents the desperate complaints of a tiny group of extremist conservatives, according to We Are Church International, a coalition of 21 Catholic Church reform organizations from around the globe.
"We Are Church International has long supported Pope Francis' efforts to emphasize our Church's mission of caring for those who are hurting," said Sigrid Grabmeier, of Germany, Chair of We Are Church International. "These 62 self-identified 'scholars' are far out of the mainstream of the Church. They seem to want to take our Church back to some ideal time when everyone lived by their rules. The reality is that time never existed!"
Grabmeier continued, "These people have been harassing Pope Francis for years, and seem to be very frustrated that he has not responded to their attacks. Instead, he has turned the other cheek, and continued to focus on listening to the needs of the people, and trying to reform a very broken governance system in the Church. We believe these are the correct priorities."
We Are Church International is rooted in a commitment to a Catholic Church that evolves to ensure the Gospel can be made accessible to peoples of all times and cultures. "A Church that is inflexible and refuses to change will wither and die," said Grabmeier. "A Church that excludes and condemns is the antithesis of Jesus Christ."
We Are Church International and its member organizations expressed their ongoing commitment to further the development of new structures and governance methods in the Catholic Church, so that more of the Baptized can shape Church policy and dogma. "It is not only the Bishops, the Cardinals and the Pope who hold truth," said Grabmeier. "All of the people of the Church have important and vital experience of the Divine, and that is what should shape our teachings. We the people are the ones who know the realities of marriage and divorce, of yearning to be a full member of our faith community without condemnation, of what the struggle to interpret Church teaching in the reality of life feels like. Those who signed this terrible document do not seem to know, or perhaps they do not care. This document is bad theology, it is harmful to our Church, and it is harmful to the people of God."
Contact: Marianne Duddy-Burke, This email address is being protected from spambots. You need JavaScript enabled to view it., +1 617 669 7810
###
We Are Church International (IMWAC) founded in Rome in 1996, is a global coalition of national church reform groups. It is committed to the renewal of the Roman Catholic Church based on the Second Vatican Council (1962-1965) and the theological spirit developed from it.
Look in the mirror! Is the Gospel in the reflection?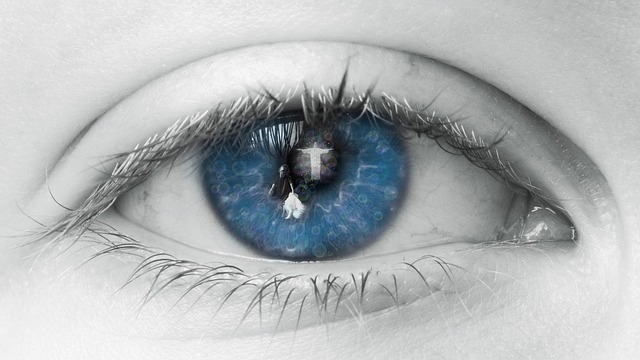 The Dutch Catholic reform organization Mariënburg with 1300 members is trying to persuade the institutional church to take a look into the mirror to discover where it deviates from the Gospel. People are asking for the leadership's concept of the Church to change from dictation from the top of a pyramid, untouchable, to one where faithful individuals follow their own informed conscience and become the Church in collaboration with the leadership.
Day of Tolerance
On 28 October 2017 Mariënburg is organizing the Day of Tolerance in Utrecht.
PROGRAM
9.45:

Reception in the lobby with coffee and tea

10.30 am:

Opening by the chairman; Prof. Dr. H. van den Akker

10.45 pm:

'Sarah', by Sarah Muse, actress as refugees from Somalia

11.15 hours:

'Warriors', theater by Moroccan youth from the Schilderswijk

11:45 pm:

Panel discussion by Henk Baars

12.15 hours:

Lunch

14.00 hours:

'White is also a color' documentary by Sunny Bergman

14:50 hours:

Four workshops:
1. Conversation with representatives of the African community - Mpanzu Bamenga (D66 - Eindhoven) Lerina Kwamba (Karibu Bibi) by Henk Baars
2. Anxiety, cause of intolerance -olv Joke Litjens
3. Deed and Scripture -olv Daan Savert
4. Celebrate in a multicultural neighborhood -olv Frans Wijnen -pastor in Rotterdam-Zuid.

16:00 :

Conclusion with prayer and singing
The conference is open for members and non-members. Full details are on the website www.marienburgvereniging.nl
 

 

 

We Are Church International are planning an international action to mark the 500th anniversary of the Reformation.

The date chosen is the 500th anniversary of Martin Luther's 95 theses for reform, which he nailed to the door of All Saints Church in Wittenburg on 31 October 1517.

We are asking our members to organise vigils outside their local cathedrals and churches on Sunday the 29th of October 2017.

1. The attached poster has a simplified list of WAC's 5 aims, which all WAC Groups can use to make into posters. Each group to suit their culture can adapt the wording and language. Please contact This email address is being protected from spambots. You need JavaScript enabled to view it. for an editable copy in Microsoft Word.

2.We ask all WAC groups to organize their members to display these posters outside churches onSunday the 29thof October 2017. You might make some larger prints of the poster. And you might make photocopies of the poster to hand out. The vigil should only be for one hour - maybe as people arrive or leave the main mass?

3. Please arrange to take photos outside each church and publish the photos on your own websites / social media and also send them to WAC International to publish on websites and social media. Even ONE person with the Poster can be photographed. Please identify the churches when you send the photos. PLEASE MAKE SURE THAT YOUR MEMBERS ARE HAPPY TO HAVE THEIR PHOTOS PUBLISHED.

4.Our aim is to have photographs from at least 500 different locations around the world.

5.And another aim is to have photographs from all 6 continents.

6. Any questions? Please contact This email address is being protected from spambots. You need JavaScript enabled to view it. 

 

---

 

Translation of the points in Brazil's flyer:

Centrality of the People of God in taking of Church's decisions: Democratic Structures
Co-responsability of women in decision-making in the Church, including recognition of the right of investiture to ordained women's ministries: Women Priests
More Gospel, less Code of Canon Law: Justice  not Canon Law
For the right to choose marital status in the ministerial exercise: Married Priests
Continuity and deepening of the Dialogue among the Christian Churches, from the grassroots: Welcome for all
Q&A-Feminists' Voices - I
1. Virginia Saldanha (India/Right) on Need of Dialogue between Asian Bishops and Laity for Renewing Asian Churches including FABC.
2. Martha Heizer (Austria/Middle) on The Urgent Agendas of "International Movement of We Are Church" for Church Reform as of Today.
3. Kochurani Abraham (India/Left) on "Bold for Change" in Addressing Misogyny and Patriarchal Culture in Asia.
Asian Theology Forum
31 July 2017
Yogyakarta, Indonesia
Presentation by Martha Heizer to AYA/ATF, Yogyakarta, Indonesia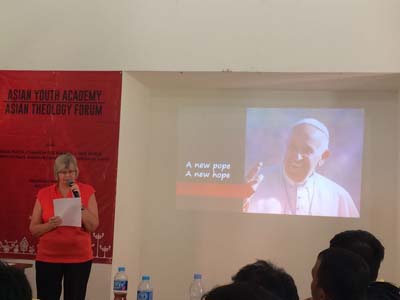 First of all I want to tell you that I am very happy to be a Christian. I love the Catholic Church in which I was raised and in which I have lived since my birth. She is not perfect, but I definitely want to belong to her. It is my church. In her I met the living Lord and in her I meet people who experience the same. And, most importantly, we can speak about that and share our experiences and exchange points of views.
Our Lord taught us that God is our father and all people are on the same level as brothers and sisters. So I enjoy addressing you all as my brothers and sisters and I want to thank you from the depth of my heart for your invitation to come and speak to you here in this wonderful part of the world.  And I am very glad to have had the possibility to join you for the whole time of AYA/ATF. As we say in Austria: "You gave me mountains!"
All men and women are born equal. We are all on eye-level. So if we speak of justice that means equal rights to the whole mankind.
Christian churches did a lot in history to bring justice and peace to the world. I appreciate that very much. But they all, and especially my catholic church, could be a much more critical voice, ought to develop and show a much more sensitive social conscience as they in fact are doing nowadays. I think you all will agree when I maintain that the message of the church for the world is an absolutely good and a wholesome one. Just think of the Sermon of the Mount or the 10 Commandments -  which are nothing else but a guideline for a righteous and honest life. There are two commanments against greed e.g. For us from the reform movement We Are Church it is a big problem that the voice of our church is often enough too week or timid. One reason is that in the church itself structures of injustice and unfairness can still be made out.
One evening we were visited by a group of young Muslims. They gave us a concert.

They came from an Islamic Boarding School: pesantren Aswaja Nusantare, that is concerned in pluralism and multicultural issues. One of our groups spent time there at the beginning of the conference.
We had a cultural night.

Many of the participants wore their traditional clothes.
 

The "Disaster Oasis Training Center" was a marvellous venue. Little brick houses and water and flowers. It was built in order to help people after disasters – and there are many in Indonesia: earth quakes, vulcano eruptions, floods…

 

Working…

At AYA we had some country reports: from Vietnam; from India; about Indigenous Peoples; Bangladesh; Myanmar; Indonesia.

And there were some speeches about the themes of our earlier visits and about young leaders in Asia: developing leadership; community-based movements of young activists; reconciliation and peace-building among religions and societies…
 
 

One afternoon we had an outing to Ganjuran Church, the biggest Catholic pilgrimage in Indonesia (4000 people every 1st. Friday).

There are beautiful pictures on Google.

Ganjuran Church that was built in 1927 is not just a place to contemplate, but it also offers an opportunity to see the global Jesus in local appearance, wearing the Javanese clothes named surjan while listening to gamelan.

 
The Asian Youth Day was celebrated there too!

 
 

 

Martha Heizer from We Are Church-Austria represented the international movement at the Asian Youth academy /Asian Theology Forum in Jakarta, Indonesia, in July. She invites you to share her experience and joy in making new friends.  She writes:
At the beginning of the meeting we were divided into several groups. I was in Group 6 which stayed in Milas, a community devoted to organic farming and food sustainability.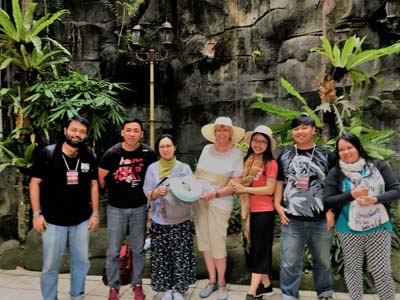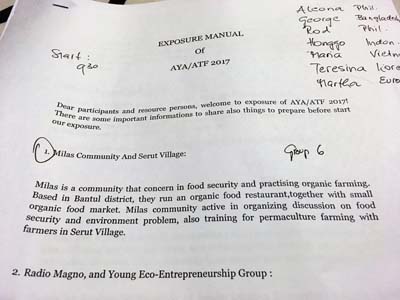 In twos we were made very welcome by local families who shared with us their Muslim tradition. We planted strawberries and chilly, we learned new skills, we cooked in the families and ate together. Through presentations made by our new friends we discovered more about their lives, culture, hopes and aspirations.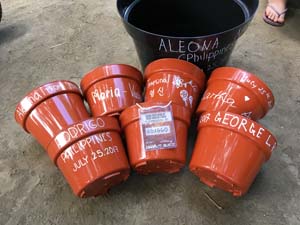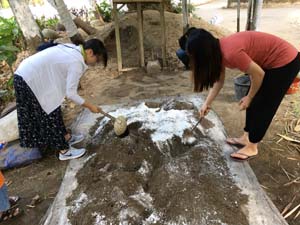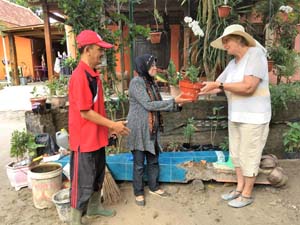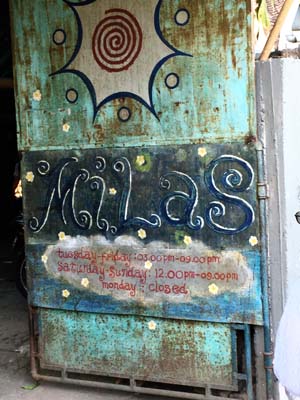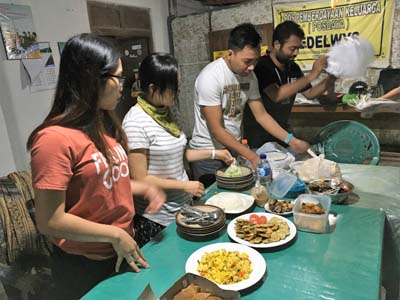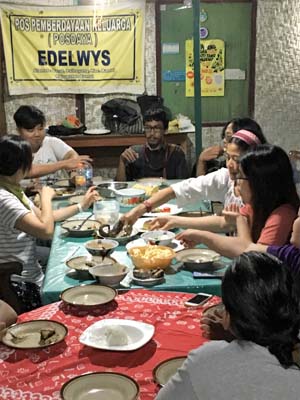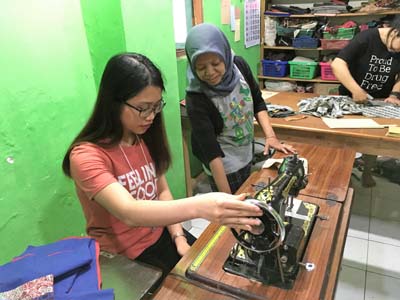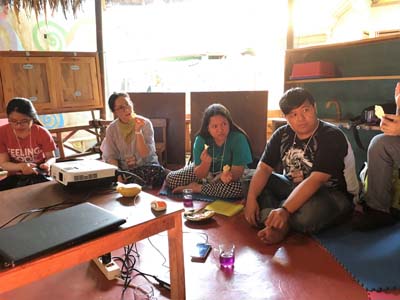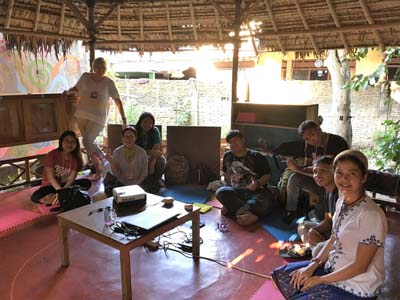 Left: our group and our hosts

 

 

 

Right: My teacher
We moved on to Jakarta for the Forum and Academy.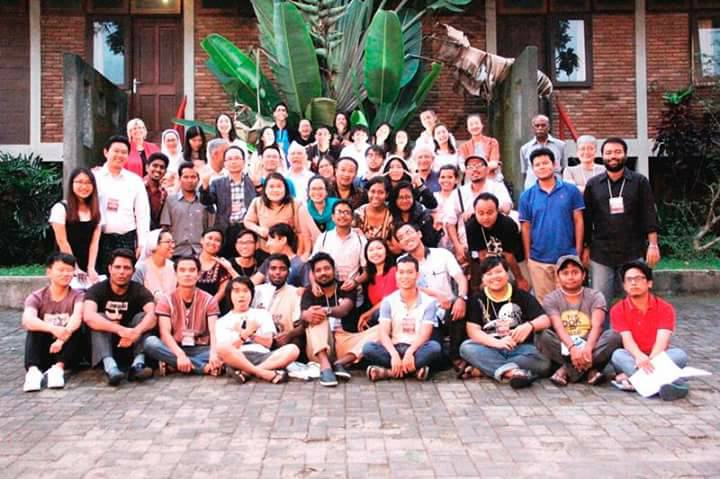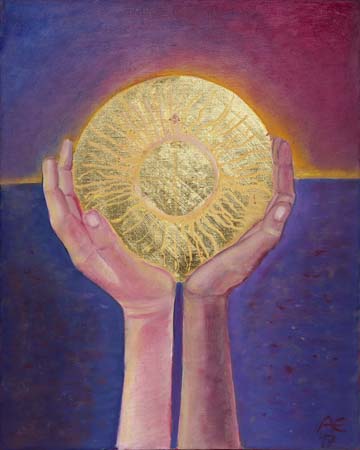 SUN OF JUSTICE, RISE UP IN OUR TIME. 
SHINE INTO YOUR PEOPLE 
THAT THE WORLD MAY HEAR YOU. 
BE MERCIFUL, O GOD.
Women's Ordination Worldwide (WOW) celebrates the feast of St. Mary Magdalene (22 July) with the launch of Dr. Annette Esser's beautiful original painting, "Longing for the Sun of Justice." The painting symbolizes women's calling to priesthood, not granted by men in the church, but through Christ.

The painting shows two dissimilar hands varied in shape and color, joining together to resemble a chalice, illuminated by a blazoned sun in the place of a host along a horizon. You may also notice a small cross in the middle of the sun. Made whole and Holy by one another, the hands are united in the Sun, in Christ. 

WOW reaffirms our call for the institutional Church to rid itself of the sin of sexism and model unconditional equality by opening up all ministries to Catholic women who have the talent and vocation to serve their communities as St. Mary Magdalene did.

On the Feast of the "Apostle to the Apostles," we are reminded that Mary Magdalene followed Jesus' call to go and tell the Good News of the Resurrection, inspiring women for centuries to answer God's call to preach, minister, and live the Gospel message of equality.
 
Artist:  © Annette Esser, Oil and Gold on Canvas, 40x50cm (2017)
To purchase a signed print on canvas in the original size (40 x 50 cm) for 120 Euro, shipping included contact the WOW Leadership Circle. 
13 luglio 2017
All of is in We Are Church, especially in Italy, share great emotion, friendship and prayers as Giovanni ascends to the Father.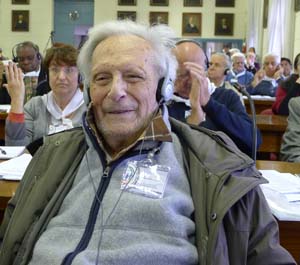 [ English ]
 Il nostro fratello e padre Giovanni Franzoni, a 88 anni,  è andato in Paradiso questa mattina dopo una vita densa di fede nell'Evangelo e di opere. Giovane abate dell'abbazia benedettina di  S.Paolo a Roma,  ha cercato di dare attuazione al nuovo corso della Chiesa cattolica dopo il Concilio Vaticano II , a cui aveva partecipato. Si scontrò però con la pesantezza del sistema ecclesiastico  che resisteva al cambiamento. Negli anni settanta la sua forzata separazione dalle strutture canoniche ha coinciso con un suo accresciuto impegno perché la comunità dei credenti fosse sempre più fondata sulla centralità della Parola di Dio, sul protagonismo dei suoi membri e su un rapporto laico con le istituzioni e con la società civile.
Franzoni ha così partecipato da protagonista ai vari percorsi che nella Chiesa si sono impegnati per il rinnovamento del modo di vivere l'Evangelo, dal movimento delle Comunità cristiane di base, ai Cristiani per il Socialismo fino alla Teologia della Liberazione. In particolare, è stato il fondatore e l'animatore fino ad oggi della Comunità di base di S.Paolo di Roma. La sua libertà ed indipendenza di giudizio si sono manifestate , in particolare, quando si è espresso, in modo molto argomentato, contro la canonizzazione di papa Wojtyla, facendosi portavoce di un'opinione diffusa ma senza risonanza mediatica.   .
I difficili rapporti tra Franzoni e la sua abbazia di un tempo si sono normalizzati quando il 10 ottobre dell'anno scorso  l'attuale abate di S.Paolo dom Roberto Dotta e il Card. James Michael Harvey , arciprete della basilica, hanno visitato la sede della Cdb di S.Paolo, ascoltando informazioni sulle opere sociali che vi sono svolte e leggendo insieme brani della  prima lettera ai Corinzi (12, 4-14, 26-27) dove si dice che "vi è diversità di doni, ma vi è un medesimo Spirito. Vi è diversità di ministeri, ma non v'è che un medesimo Signore". Questo incontro non ha però significato una piena "riabilitazione" di Giovanni da parte delle massime autorità della Chiesa, come era stato ripetutamente richiesto.
Giovanni ha sopportato, con  cristiana pazienza e con l'aiuto dei membri della sua comunità, la perdita della vista negli ultimi anni, fatto che gli ha reso faticosa una maggiore partecipazione ai  fermenti che si muovono ora nella Chiesa con papa Francesco. Tutte e tutti di Noi Siamo Chiesa partecipiamo con grande emozione, amicizia e preghiera alla salita al padre di Giovanni.
Roma, 13 luglio 2017                         NOI SIAMO CHIESA
Giovanni Franzoni is in Paradise
Our brother and father Giovanni Franzoni, aged 88, went to Heaven this morning after a life of faith steeped in the gospel and religious charity. As a young Abbot of the Benedictine abbey of St. Paul in Rome, he tried to implement the reforms of the Second Vatican Council, which he had attended. But he clashed with the weight of the ecclesiastical system that was resistant to change. In the seventies he was forced to separate from the canonical structures. Thereafter he increased commitment to develop a community of believers increasingly based on the centrality of the Word of God, on the social justice activity of its members and on a lay relationship with institutions and with civil society.
Franzoni has thus played a leading role in the various paths that the Church has committed itself to in renewing the living the Gospel: the movement of the basic Christian communities, the Christians for Socialism and the Libertation Theology. Especially he was the founder and animator until his death of the base community of S.Paolo of Rome. His liberty and independence of judgment manifested itself in particular when he argued, in a highly arguing way, against the canonization of Pope Wojtyla, making him a spokesman for widespread opposition in the media .
The difficult relationships between Franzoni and his abbey were normalized when October 10 last year the current abbot of St. Paul dom Roberto Dotta and Cardinal James Michael Harvey, archbishop of the basilica, visited the home of the Community of base of St. Paul. They listened to accounts of the social works that are being performed there and read together passages from the first letter to the Corinthians (12, 4-14, 26-27) where it is said that "There is diversity of gifts, but there is a same Spirit. There is diversity of ministries, but there is only one Lord. " However, this encounter did not mean a full "rehabilitation" of Giovanni by the highest authority of the Church, as was repeatedly requested.
Giovanni has endured, with Christian patience and with the help of members of his community. His loss of sight in recent years has not deterred his hard work in supporting the currents moving in the Church under Pope Francis. All of is in We Are Church, especially in Italy, share great emotion, friendship and prayers as Giovanni ascends to the Father.
Rome, July 13, 2017 NOI SIAMO CHIESA
REDES CRISTIANAS's (Christian Networks) 
(Redes Cristianas is a platform constituted by 200 grassroots Catholic  groups, communities and movements in the Spanish State)
(Update of  document of the same name, published in 2008  by Redes Cristianas)
[ Spanish ]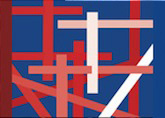 Redes Cristianas is strongly committed to the independence, mutual respect and collaboration between the State and religious denominations and advocates a secular state that cancels the current covert confessionalism in favour of a Church solely inspired by the Gospel and not subject to any State interference.
Conscious that the current Church / State relationship in Spain, based on the Agreements of 1979, has been the main obstacle to separating the two and is currently generating a major discontent in many sectors, whether Catholic or otherwise, Redes Cristianas  openly expresses its commitment to secularism and invites all those institutions and individuals motivated by this democratic objective to work together to actively collaborate to build a secular State.
Noi Siamo Chiesa - Milano, 7 luglio 2017
Comunicato stampa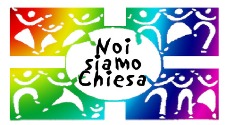 Questa volta papa Francesco ha scelto l'ordinaria amministrazione con la nomina di Mons. Mario Delpini ad arcivescovo di Milano. Ci permettiamo di dissentire dalla sua decisione. Avevamo chiesto un vescovo di svolta, non siamo stati ascoltati come tanti altri che, in diocesi, speravano che , dall'esterno, arrivasse un soffio nuovo, necessario nella situazione attuale della cattolicità ambrosiana.
Ci permettiamo di indicare i punti che, insieme ad altri, riteniamo qualificanti, anzi necessari per la diocesi :
ripresa , senza ambiguità e senza troppi silenzi, delle caratteristiche del magistero del Card. Martini, che non sono scomparse ma che si sono molto appannate negli ultimi quindici anni. In particolare sottolineiamo: Parola di Dio al centro di tutta la vita ecclesiale, ecumenismo non di facciata, rapporto sereno e positivo con la cultura laica, impegno generalizzato a favore degli "ultimi", posizione di ricerca sui nuovi problemi etici, lontana dalle ricorrenti campagne promosse o avvallate dalla CEI;
contrasto esplicito e generalizzato nei confronti delle tendenze presenti nella cultura e nella società fondate sui valori mondani del denaro e dell'immagine, sulla volontà, di stampo leghista, di esclusione dello straniero e del diverso, sulla disaffezione dalla politica;
apertura a tutte le realtà laicali, comprese quelle fuori dal coro del conformismo ecclesiastico, perché diano un contributo, non subalterno, ai diversi problemi della diocesi, in particolare alla soluzione di quelli derivanti dalla mancanza di clero.
Auspichiamo vivamente che Mons. Delpini, con questa maggiore responsabilità, sappia prescindere, almeno in parte, dal suo passato tutto interno al mondo ecclesiastico milanese e a ruoli non direttamente pastorali e diventare espressione di discontinuità. Se si andrà in questa direzione riceverà consensi da tanti che aspettano che il Concilio Vaticano II e il suo spirito siano il vero punto di riferimento per un generale rinnovamento ecclesiale.
Infine facciamo una proposta: all'inizio di questo nuovo episcopato si organizzi subito per un necessario periodo di tempo (per esempio tre mesi) una consultazione collettiva e generalizzata (comprensiva di tutti i soggetti ecclesiali, clero, laici uomini e donne, religiosi, che siano anche in ascolto, quando necessario, delle altre confessioni cristiane e della stessa cultura laica) per individuare i principali problemi pastorali della diocesi e per indicare proposte concrete, almeno iniziali e provvisorie, perché essi siano affrontati al meglio. Il nuovo vescovo si faccia guidare e guidi questo possibile nuovo momento straordinario di riflessione prima di iniziare il suo episcopato
Vittorio Bellavite
Coordinatore di Noi Siamo Chiesa
Noi Siamo Chiesa
Via Soperga 38
20127 Milano
cell.3331309765
Por que isto é importante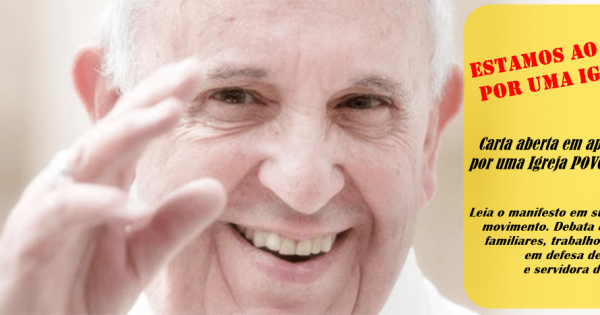 Somos cristãos e cristãs e igualmente gentes de todos os credos e caminhadas, de todos os gêneros, raças, cores, cheiros, brasileiros até o fundo d'alma, mesmo que alguns e algumas de nós não tenhamos nascido nesta terra‐caldeirão.
Reunimo‐nos neste texto para proclamar: estamos ao lado do Papa Francisco, por uma Igreja em saída, por um mundo que promova a cultura do encontro e não a rotina do descarte, por uma humanidade que acolha os mais pobres, frágeis, os sem teto, sem terra, sem comida, sem nada, em vez de tratá‐los como lixo.
Escrevemos para apoiar o Papa no contexto da crise político‐econômica do Brasil, dominado por um governo dos ricos, nascido de um golpe de Estado, com um projeto de destruição dos direitos trabalhistas, previdenciários e outros, com ataques seguidos aos pobres do campo e das cidades, especialmente aos mais vulneráveis, crianças, velhos e velhas, indígenas, mulheres, negros e negras, lésbicas, gays, bissexuais, travestis, transexuais e transgêneros.
Sentimo‐nos convocados e convocadas por Francisco para estar com os pequenos e pequenas do Mestre.
Levantamo‐nos, ao lado do Papa, contra a intenção manifesta de um fechamento eclesial que pretende transformar a primavera florescente de hoje no retorno à longa noite invernal. As posições assumidas por quatro cardeais restauracionistas e seus seguidores, que acusaram o Papa numa carta pública de "causar confusão doutrinal em relação a assuntos‐chave da doutrina católica" são a expressão de uma visão de Igreja que atenda a projetos de poder, dominação e controle sobre as pessoas.
Insurgem‐se os quatro cardeais e seus simpatizantes contra a Exortação Apostólica Pós‐Sinodal "Sobre o Amor na Família" (Amoris Laetitia), especialmente contra o direito de divorciados e divorciadas em segunda união partilharem da Comunhão Eucarística, baseados em falsos pressupostos de fundo moral e teológico que não encontram sustentação no melhor da tradição da Igreja. O Papa, no seguimento das pegadas do Manso e Humilde, vê diversidade e ocasião de acolhimento onde os olhos da censura enxergam apenas diferença e motivos de separação e exclusão.
Aos poucos, depois de anos de congelamento, a Igreja no Brasil retoma sua caminhada pastoral, profética e popular. Queremos muito mais. Não negamos o direito de livre expressão de pensamento de quem quer que seja. Afirmamos com desassombro, entretanto, que o explícito ou implícito apoio de segmentos da hierarquia a esses cardeais é um ataque à eclesiologia do Papa e do Vaticano II, que definiu a Igreja como Povo de Deus em movimento, muito além dos limites clericais. Não é mera coincidência o fato de os membros da Igreja que sustentam os cardeais rebelados sejam também aderidos ao golpe de Estado no Brasil e aos ataques aos direitos dos mais pobres.
Ao apoiar o Papa Francisco, deixamos explícitos alguns posicionamento que, entendemos, fazem dos cristãos e cristãs em todo o planeta uma Igreja em saída.
Defendemos:
a inclusão universal de todos os cristãos e cristãs à cidadania na comunidade eclesial mediante os sacramentos;
o sacerdócio ministerial celibatário opcional;
a criação de um organismo consultivo especial de mulheres ligadas ao Colégio de Cardeais para oportunizar mais espaço para a liderança feminina na Igreja;
o fechamento dos seminários maiores e retorno às casas de formação presbiteral;
a nomeação de bispos "com cheiro das ovelhas", na expressão do Papa, sem interferência da Nunciatura Apostólica;
o estímulo e apoio da CNBB às Comunidades Eclesiais de Base (as CEB's);
a convergência da Igreja com os movimentos sociais, no espírito dos três Encontros Mundiais dos Movimentos Populares convocados pelo Papa.
Como "Igreja – Povo de Deus – em Movimento" (IPDM), abaixo assinamos.
‐ Igreja Povo de Deus em Movimento (IPDM);
‐ Conselho Indigenista Missionário (CIMI);
‐ Comissão Pastoral da Terra (CPT);
‐ Serviço Inter Franciscano de Justiça, Paz e Ecologia (SINFRAJUPE);
‐ Rede Ecumênica da Juventude (REJU)
‐ Centro de Capacitação das Juventudes (CCJ);
‐ Nós Somos a Igreja – São Paulo;
‐ Pastoral Fé e Política São Paulo;
Pessoas
‐ Pe. Paulo Sérgio Bezerra, articulador IPDM.
‐ Pe. Ticão, articulador IPDM.
‐ Eduardo Brasileiro, articulador IPDM.
‐ Frei Betto, frade dominicano e escritor.
‐ Marcelo Barros, teólogo. ‐ Mauro Lopes, jornalista e escritor.
‐ Moema Miranda, antropóloga IBASE.
‐ Flavio Irala, bispo anglicano, presidente do CAMI (Centro de Apoio e Pastoral do Migrante)
‐ Chico Whitaker,
‐ Stella Whitaker.
‐ Ermínia Maricato, professora USP.
‐ Frei José Fernandes, OP, vice coordenador da Comissão Dominicana de Justiça e Paz do Brasil.
‐ Thiesco Crisóstomo, militante da Pastoral da Juventude e liderança das Cebs na Diocese de Marabá.
‐ Aline Ogliari, secretária nacional da Pastoral da Juventude.
‐ João Paulo Medeiros, Assessor Comissão Pastoral da Terra (CPT).
‐ Rosemary Fernandes da Costa, educadora e teóloga.
‐ Franklin Félix, educador popular e Espíritas Pelos Direitos Humanos.
‐ Andreia Alves, educadora popular Centro Social Nossa Senhora do Bom Parto.
‐ Igor Bastos, Juventude Franciscana (JUFRA) e Movimento Católico Global Pelo Clima. ‐ Monica Lopes, Pastoral Fé e Política.
‐ Benedito Prezia, Pastoral Indigenista.
‐ Pe. Antônio Ferreira Naves, Comissão Pastoral da Terra São Paulo.
‐ Pe. Júlio Lancelotti, vigário do povo da rua Arquidiocese de São Paulo
Presseaussendung von Wir sind Kirche-Österreich am 3. Juli 2017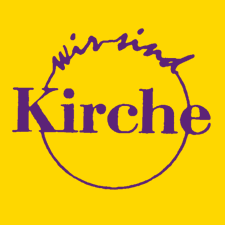 Wir sind Kirche-Österreich fordert die Diözese Innsbruck auf, sich das Recht auf die Ernennung eines Bischofs "zurückzuholen". Es war lange Praxis der Kirche, "dass von allen gewählt werden muss, wer allen vorzustehen hat" (Papst Coelestin und Papst Leo der Große). Erst seit dem 9. Jahrhundert griffen Päpste in die Besetzung von Bischofsstühlen ein, und auch dann nur, wenn die Bischofswahl strittig war und sie darum gebeten wurden.
"Wir sind Kirche" hat schon 1995 eine detaillierte Vorgangsweise erarbeitet, wie der Wille der KirchenbürgerInnen ermittelt werden kann und wie eine demokratische Wahl durchführbar wäre: ausgehend von den Pfarrgemeinden bis zu einem Diözesankonklave, das dann aus einem sorgfältig erarbeiteten Dreiervorschlag wählt. Dann wäre das Einvernehmen zwischen Papst und Bischofskonferenz herzustellen. Die Ablehnung eines Kandidaten allerdings wäre begründungspflichtig und würde zu einer Wiederholung des Diözesankonklaves führen.
Die derzeitige Praxis widerspricht der biblischen Tradition (Wahl des Apostels Matthias), dem kircheneigenen Subsidiaritätsprinzip und dem Grundsatz, dass Betroffene in Entscheidungen eingebunden werden sollen. Die kirchliche Hintertreppendiplomatie ist inakzeptabel für demokratiegewohnte Gläubige. Das Verfahren ist intransparent, es gibt kein Mitspracherecht darüber, was mit dem Dreiervorschlag passiert, die Ergebnisverkündigung erfolgt unvorhersehbar. Das Ergebnis ist naheliegend: die Akzeptanz durch das Kirchenvolk muss sich der Ernannte erst erarbeiten.
Papst Franziskus hat wiederholt die Ortskirche zu mehr Eigenverantwortlichkeit aufgefordert. Dafür fehlt leider oft der Mut.
Für die Plattform "Wir sind Kirche"-Österreich:
Dr. Martha Heizer, This email address is being protected from spambots. You need JavaScript enabled to view it., 0650 4168500
Mag. Petra Schäffer, This email address is being protected from spambots. You need JavaScript enabled to view it., 0664/5610273
PRESS RELEASE 2 July 2017
[ Spanish ]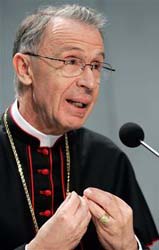 We Are Church International welcome the appointment of Archbishop Luis Ladaria SJ as the new Head of the CDF hoping he will introduce transparency, justice and compassion in the CDF. The decision on a change at the top of the CDF is also seen as progress in reform of the curia. Nevertheless We Are Church International states: "The Vatican curia devotes too much energy to protect and preserve institutional power. This will only change when there is a full blossoming of laypeople and especially women's involvement in the church and its mission. Substantive change in our Church is urgently needed." We are Church international calls on the new prefect to rescind all sanctions against theologians as a sign of a new era of justice in the Church and to open and support the vivid exchange on theological positions without ban of thinking.
We Are Church International called for the replacement of Cardinal Müller as the Head of the Congregation for the Doctrine of the Faith (CDF) on 6 March 2017. Cardinal Müller supported the conservative curia who are fighting to retain power and control and are blocking reforms by Pope Francis to make our church more compassionate in the image of Christ.
Cardinal Müller –
Refused the request from the Pontifical Abuse Commission that all letters from survivors should receive a reply
Refused to allow a tribunal to be set up to investigate and censure bishops regarding covering up sexual abuse
Refused to change the processes it uses for investigating priests & religious which are unjust and in breach of natural justice
Refused to support the changes for divorced and remarried receiving communion based on Pope Francis' Amoris Laetitia
Sigrid Grabmeier, Chair of We Are Church International, said, "It is logical for Pope Francis not to extend the five-year term of office of Cardinal Gerhard Müller. Cardinal Müller has repeatedly set himself up as a teacher of the Pope through his teachings and interpretations of the Papacy, most recently in his book 'The Pope'. A change in the CDF also represents a valuable opportunity for reorientation for the important task of the prosecution of sexual violence by priests."
###
Contact: Sigrid Grabmeier, We Are Church International, This email address is being protected from spambots. You need JavaScript enabled to view it.;
Tel +49 991 - 2979585   Cell/Mobile +49 170 - 8626290  
We Are Church International, founded in Rome in 1996, is a global coalition of national church reform groups. It is committed to the renewal of the Roman Catholic Church based on the Second Vatican Council (1962-1965) and the theological spirit developed from it.
PRESS RELEASE  1 July 2017
Can the Vatican be reformed?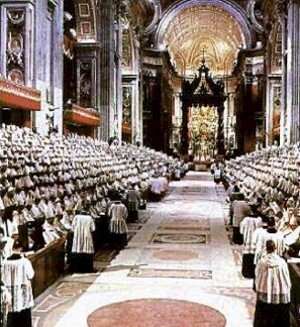 After the Vatican's first ever Auditor General, Libero Milone, has resigned suddenly, We Are Church International asks if the Vatican can at all be reformed in a slow step-by-step way. The former Head of Deloitte in Italy was just 2 years into his 5 year term to audit the Vatican's finances. No reason was given for his sudden departure. The search for his replacement has just begun. It appears that the curia in the Vatican have managed to dump any financial reforms:
While more than 40 cases of alleged impropriety have been flagged by the Vatican's Financial Information Authority for investigation, not a single prosecution has been pushed through by the Vatican's justice system
Only 20% of Peter's Pence collected around the world goes to help the poor - the rest is used to fund the Vatican curia.
In addition, Papal adviser Cardinal George Pell has been forced to take an immediate leave of absence from his Vatican duties to defend against charges of sexual abuse. This is happening just weeks after a key member of the Commission charged with overseeing reform in this area resigned in frustration with the barriers the Commission faced.
It appears that much more drastic action is required. We Are Church International  call on Pope Francis to set up an Ecumenical Council for a major reform of church structures to introduce synodal structures with the full involvement of the people of God. This Ecumenical Council could be held in Brazil – but certainly not in the Vatican.
Sigrid Grabmeier, Chair of We Are Church International, said, "The Vatican curia devotes to much energy to protect and preserve institutional power. This will only change when there is a full blossoming of laypeople and especially women's involvement in the church and its mission. Substantive change in our Church is urgently needed."
###
Contact: Sigrid Grabmeier, We Are Church International, This email address is being protected from spambots. You need JavaScript enabled to view it.
Tel +49 991 - 2979585   Cell/Mobile +49 170 - 8626290  
We Are Church International, founded in Rome in 1996, is a global coalition of national church reform groups. It is committed to the renewal of the Roman Catholic Church based on the Second Vatican Council (1962-1965) and the theological spirit developed from it.
Catholic Women's Ordination held their customary prayer vigil
outside Westminster Cathedral, London,
on Vocations Sunday, 7 Mary 2017.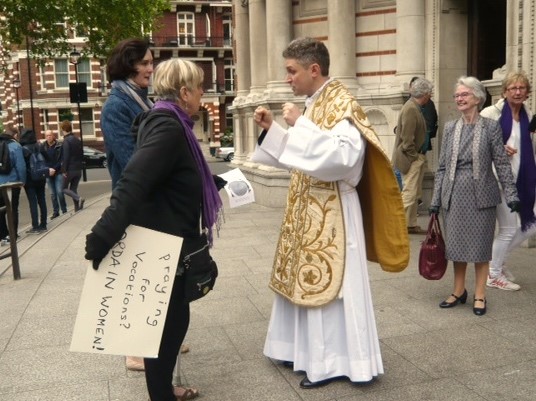 In their latest newsletter they write:
In our 21st century democracy, so celebrated by Pope Francis, we must challenge our lack of freedom of speech in the Church.
At Westminster Piazza, on Vocations Sunday on 7th May, CWO
were warned off the Cathedral steps,
and told that we could not receive Communion, because we ask for women's ordination and equal treatment as people.
'Ordinatio Sacerdotalis' still prevails. We may not speak out against its injustice and inaccuracy, despite its widespread condemnation by theologians.
Does not the hierarchy understand
that we love the Church, and wish only to serve it fully, equal in every way to the men who are allowed to do so?
That we are the Church's friends, and its future?
Why may we not speak?
Mary Ring, Editor
This email address is being protected from spambots. You need JavaScript enabled to view it.
We Are Church - Austria invited people to wear a red scarf or other red garment on Pentecost Sunday and take a picture before the church door.  People in other countries joined in.  We hear too that wearing red on Pentecost Sunday happens in the USA.
Next year - How about you!
"The Holy Spirit lives among us - not only at the altar"