On the occasion of the events that the Chilean Catholic Church faces and that reach the whole Church, we allow ourselves to present 7 new Orientations to face the crisis of power in the Chilean Church and in the universal one, by the theologianJosé Comblin,who exposes his article"On power in the Church",which we make ours as"Movement We Are Also Church-Chile".
What would be the new orientations regarding power in the Church today?
1) In the first place, it is necessary torecognize the power of the laity,based on the spiritual gifts and charisms they received, the evangelizing responsibilities they assume, etc.
2) In all instances, from the ecumenical council to the parochial councils,the laity must have a deliberative voice and can decide with the clergyon everything that does not refer to definitively defined doctrine.
3) Lay people should havean active voice in elections at all levels from the election of the Pope until the election of the parish priests.
4) The laity must have a deliberative voice in regard to the liturgy, catechesis and the organization of the Church.>
5) The basic principle is thatpower can not be concentrated in a single person.
6) The basis of all the reform of the power system is advertising. The preparation of decisions must be open, published and the necessary documents must be available to all. There can be no secrecy of appointments, nor of practical decisions taken by a single authority.
7) It is necessary to create an independent legal entity in which people who feel victims of injustice can appeal. At present, a layperson has no defence against clergy or religious; the religious have no defence against the clergy; the priests have no defence against the bishop; and the bishops have no defence against the Pope.
The basic principle is that power is in all Christians albeit in different degrees and that the structure must recognize this situation.
The second principle is that no human person represents simply the power of God and therefore can be corrected in everything that is not God's power, but affirmation of itself. For that there must be a fraternal correction that must be public.
The power of God creates, builds, edifies, increases, confers more freedom. All the ecclesiastical powers that do not act in that sense, are not God's power and must be contained, limited, structurally corrected. Structures must take away opportunities for abuses of power as in any society, and to diminish them, there must be rules that balance the powers of all.
Juan Subercaseaux (lawyer) - Enrique Orellana (professor).
DECLARACIÓN - "Movimiento También Somos Iglesia-Chile"
Con motivo de los hechos que enfrenta la Iglesia Católica chilena y que alcanzan a la Iglesia toda, es que nos permitimospresentar7 Orientaciones nuevas para afrontar la crisis del poder en la Iglesia chilena y en la universal, del teólogoJoséComblin, que exponeen su artículo"Sobre el poder en la Iglesia", que hacemos nuestras como"Movimiento Tambíén Somos Iglesia-Chile".
¿Cuáles serían las orientaciones nuevas con relación al poder en la Iglesia hoy día?
1) En primer lugar se necesitareconocer el poder de los laicos, basado en los carismas y dones espirituales que recibieron, las responsabilidades evangelizadoras que asumen, etc.
2) En todas las instancias, desde el concilio ecuménico hasta los consejos parroquiales los laicos deben tener voz deliberativa y pueden decidircon el cleroen todo lo que no se refiere a la doctrina definida definitivamente.
3) Los laicos deben tenervoz activaen laseleccionesen todos los nivelesdesde la elección del Papa hasta la elección de los párrocos.
4) Los laicos deben tenervoz deliberativaen lo que se refiere a la liturgia, a la catequesis y la organización de la Iglesia.
5) El principio básico es queel poder no puede ser concentrado en una sola persona.
6) La base de toda la reforma del sistema de poder es la publicidad. La preparación de las decisiones debe ser abierta, publicada y los documentos necesarios deben estar a disposición de todos. No puede haber secreto de los nombramientos, ni de las decisiones prácticas tomadas por una sola autoridad.
7) Es necesario crearunainstancia jurídica independienteen la que las personas que se sienten víctimasde injusticia puedan recurrir. En la actualidad, un laico no tiene defensa frente al clero o a los religiosos; las religiosas no tienen defensa frente al clero; los sacerdotes no tienen defensa frente al obispo; y los obispos no tienen defensa frente al Papa.
El principio básico es que el poder está en todos los cristianos aunque en grados distintos y que la estructura debe reconocer esta situación.
El segundo principio es que ninguna persona humana representa sencillamente el poder de Dios y por lo tanto puede ser corregido en todo lo que no es poder de Dios, sino afirmación de sí mismo. Para eso debe haber una corrección fraterna que debe ser pública.
El poder de Dios crea, construye, edifica, aumenta, confiere más libertad.. Todos los poderes eclesiásticos que no actúan en ese sentido, no son poder de Dios y deben ser contenidos, limitados, corregidos estructuralmente. Las estructuras deben sacar las oportunidades de abusos de poder como en cualquier sociedad, y para disminuirlos es necesario que haya normas que equilibren los poderes de todos.
Juan Subercaseaux (abogado)-Enrique Orellana(profesor).
http://piensachile.com/2018/05/declaracion-del-movimiento-tambien-somos-iglesia-chile/
May 17, 2018.
[ Italian ]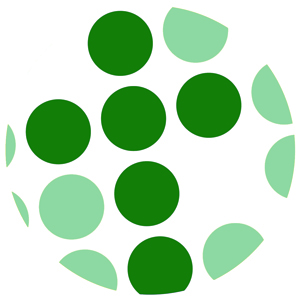 Leaders of We Are Church International today expressed serious concerns about the expansion of the Vatican Dicastery for Laity, the Family and Life to include deepened reflection on the role of women. The broadening of the mission, headed by Cardinal Kevin Farrell, is the result of new statutes issued by Pope Francis that took effect May 13, 2018.
Colm Holmes of Dublin, Ireland, Chairperson of We Are Church International, said, "It is certainly critically important that the Vatican reflect and take action on the oppression women experience in our Church and in most cultures. However, putting this responsibility under the direction of the very man who recently banned at least two equality-minded women from speaking at the Vatican raises doubt that real progress will be possible. In addition, couching the consideration of women's roles in the traditional Vatican language of 'the relationship between men and women in their respective specificity, reciprocity, complementarity and equal dignity' and 'feminine genius' indicates a tenacious commitment to the very beliefs that put women in a second class status."
Holmes continued, "We Are Church International calls on Pope Francis to establish a Dicastery for Women's Equality. As former Irish President Mary McAleese pointed out in her remarkable address on International Women's Day earlier this year, the Catholic Church needs to stop spreading the virus of misogyny and inequality throughout the world. A separate dicastery with a clear mission of dismantling the structures of oppression that result from Church teachings and practices is a necessary first step. We believe this Dicastery should be led by a team of directors, women and men, who can work collaboratively, modeling a new form of ministry and leadership at the Vatican. Their first mission should be to travel around the world, listening to women about their lives, their faith, and their relationship with the Church with no closed doors. What they learn should inform the Dicastery's ongoing work of discerning the work of the Spirit."
We Are Church International has long stood for women's equality in the Church, including opening ministry and decision-making roles to women. The group supports all efforts that help advance this goal but sees the current direction as ineffective and problematic.
*******
We Are Church International (WAC-I) founded in Rome in 1996, is a global coalition of national church reform groups. It is committed to the renewal of the Roman Catholic Church based on the Second Vatican Council (1962-1965) and the theological spirit developed from it.
On Pentecost Sunday (20 May 2018) wear a red stole, a red scarf, a red top!
Thereby you announce your belief that the Holy Spirit lives in all of us!


I shall ask the Father, and he will give you another Advocate to be with you for ever, that Spirit of truth whom the world can never receive since it neither sees nor knows her; but you know her, because she is with you, she is in you. I will not leave you orphans; I will come back to you.

(John 14: 16-18)

What the Spirit brings is very different: love, joy, peace, patience, kindness, goodness, trustfulness, gentleness and self-control. (Galatians 5: 22-23)

In the Bible it says the "Spirit is our life" (Galatians 5: 25) and "be filled with the Spirit" (Ephesians 5: 18).

PLEASE take a photo of your group, your partner or a selfie if you are on your own and email it so that we can publish it online to Colm Holmes This email address is being protected from spambots. You need JavaScript enabled to view it. or Martha This email address is being protected from spambots. You need JavaScript enabled to view it.

This is one of the Joint Projects agreed between EN-RE and WAC-I at our Joint meeting in Rome on 16 March 2018.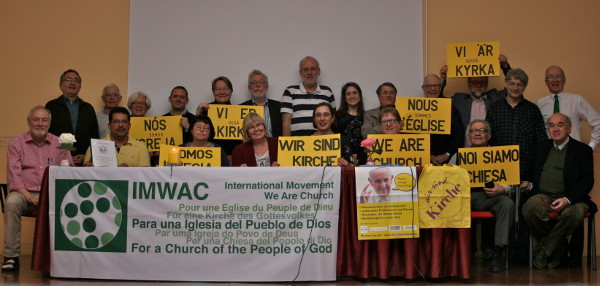 Representatives from countries around the world.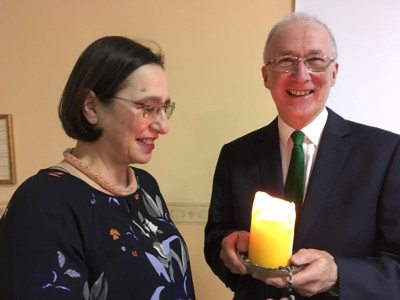 Pictured, Sigrid Grabmeier, We Are Church (Germany) hands the Chair of the Council to Colm Holmes, We Are Church (Ireland).
A personal reflection from Colm Holmes
25 delegates from 12 countries attended meetings in Rome where much was discussed and ideas shared.
For me there were two highlights:
Our Prayer Vigil close to St Peter's at 10pm on St Patrick's Day
Our shared Eucharist
Those were two very special occasions where we prayed and shared at a deeper level with the Holy Spirit very present.
On the Friday we had a Joint meeting with the European Network Church on the Move (EN-RE). Martha Heizer shared her experiences from the AYA/ATP meeting in Indonesia where young leaders from 10 Asian countries discussed how they deal with life and death issues. Edson Silva presented an overview on Liberation Theology which led right up to the assassination of Marielle Franco, a young woman Council Member in Rio on 14 March 2018. We hope Edson's paper will be translated into English.
The Joint meeting with EN-RE produced suggestions for 5 possible Joint Projects.
The WAC-International meetings included:
Country Reports
We have 21 members in 19 countries (2 members each in both France and Brazil)
500th anniversary of the Reformation witnesses outside and inside churches in 17 countries and 6 continents and using social media to share over 500 photos
Red scarf Pentecost celebration
18 Press Releases issued
Next WAC-International meeting will again be held in Rome at the end of March 2020.
We linked up online with Ashik Naz Khokhar in Pakistan
The election of our new Coordinating Team:
§ Chair Colm Holmes (Ireland)
§ Vice Chair Martha Heizer (Austria)
§ Communications Valerie Stroud (Great Britain)
- - Assistant Ashik Naz Khokhar (Pakistan)
§ Media coordinator Marianne Duddy Burke (U.S.A.)
§ Treasurer ? [Interim: Colm Holmes Ireland]
§ Membership In-Reach Martha Heizer (Austria)
- - Assistant Erik Westerberg (Sweden)
§ Outreach Jean-Pierre Schmitz (France)
- - Assistant Ed Schreurs (Netherlands)
Following up from the Council 50 meeting in Rome there is a large team working on the GCN Aparacida meeting in Brazil 15-18 November 2018 which has three titles:
2nd Global Forum of the People of God from Medellin 1968 to Aparacida 2018
"EMPOWERING THE PEOPLE IN THE CHURCH AND IN SOCIETY"
The Gospel challenged by globalization: justice, peace, democracy, environment, spirituality
The keynote speaker will be Leonardo Boff with many other Brazilian and international speakers.
My sincere thanks to all our members who give freely of their time, energy and expertise to help to reform our Church into a more Christ like body.
Press release Rome / Tuebingen, March 17, 2018
International Reform Movements celebrate the 90th birthday of the Swiss theologian Hans Küng (19 March 2018)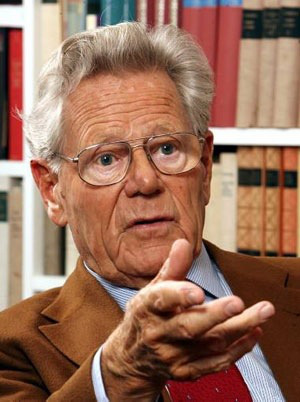 We Are Church International (WAC-I) and the European Network Church on the Move (EN-RE) at their joint conference in Rome offer their heartfelt congratulations to the great theologian and ecumenist Professor Hans Küng on the completion of his 90th year of life. "His lifelong perseverance for the renewal of the Roman Catholic Church as well as his commitment to ecumenism and to the dialogue between world religions remain for us a great encouragement, inspiration and incentive at the same time", they explain. Küng is also one of the spiritual fathers of the grass root movements of EN-RE and of the We Are Church Referendum of 1995. They are grateful for his support to the First Forum of the People of God that that took place in 2015 in Rome.
Appointed by Pope John XXIII as an official advisor to the Second Vatican Council (1962-1965), notwithstanding the later ecclesiastical marginalization, this Swiss theologian of world renown has made decisive contributions to the understanding of the Catholic faith, ecumenical theology and interreligious dialogue. His 1957 dissertation entitled "Justification" on the Protestant theologian Karl Barth and a Catholic response was also praised by Joseph Ratzinger, who taught Dogmatic Theology from 1966 to 1969 alongside Küng in Tübingen/Germany. With his foundational works ("The Church" in 1967, "Being a Christian" in 1974 and "Does God exist?" 1978), Küng not only brought to the public selective ideas of reform, but intensively substantiated these in his works both biblically and systematically.
With his ecumenical commitment, Küng made a significant contribution to the 1999 establishment of a Catholic-Lutheran agreement in the doctrine of justification. Eucharistic Hospitality, for which the Institute for Ecumenical Research founded by him in 1963 in Tübingen, spoke at the Berlin Ecumenical Kirchentag 2003, was a step in the right direction for Küng.
Küng and the permanent problem of church reform
Like no other contemporary, Hans Küng has raised and kept alive the question of truth and credibility in Christianity. After the Council and the encyclical "Humanae Vitae" on birth control (1968), Küng in his 1970 book "Infallible? A question" raised the question of infallibility of the papal magisterium.
For this reason, on 18 December 1979, under Pope John Paul II, his ecclesiastical teaching permit ("missio canonica") was withdrawn. But Küng did not withdraw his theologically based statements about the controversial infallibility dogma of 1870 and thereby showed that not obedience, but resistance - a rather rare Catholic "virtue" - is demanded when it comes to resisting Roman prescriptions.
In 1968 he initiated and designed the Declaration "For the Freedom of Theology", which was revised by Yves Congar, Karl Rahner and Edward Schillebeeckx and finally signed by 1,360 Catholic theologians from around the world, including Joseph Ratzinger. In 1989, Küng was a co-signer of the "Cologne Declaration," which argued for open Catholicism and against an overarching papal authority.
The second volume of his memoirs "Controversial Truth" gives a historical and systematic justification of the concerns of We Are Church, which had been clearly defined since the Second Vatican Council and for which Küng fought for with great intensity in the 1960s and 1970s. In Volume 6 of his Complete Works he describes in the introduction the "permanent problem of church reform":
www.wir-sind-kirche.de/files/002618_KUENG_Bd6_Kirchenreform_Einleitung.pdf
The fact that Küng's questions to the papacy are far from resolved is shown by the growing conflicts between Rome and the local churches and the conflicts between Pope Francis and parts of the Curia. Compulsory celibacy, the ordination of women and the sacrament of the Lord's Supper remain in the discussion, despite all the prohibitions from Rome, indeed there are and remain urgent reform points.
Since the withdrawal of the Missio Canonica (1980), Küng has devoted himself to inter-religious dialogue with great intensity. He also published three major works on Judaism (1991), Christianity (1995) and Islam (2004). Since 1990 he has been developing the Global Ethics Project, which he has been promoting since 1995 in the "Global Ethics Foundation". A milestone is the "Declaration on Global Ethics", adopted by the Chicago World Religions Congress in Chicago in 1993, which has led to a worldwide network of interfaith relationships.
Kueng and the grass root movements
Hans Küng is one of the spiritual fathers of the Initiative Church from Below, member of EN-RE, founded in 1980, and of the We are Church Referendum in 1995, which resulted in the Movement We Are Church. At the opening of the Conciliar Assembly "Signs of the Times - Hope and Resistance" in the Paulskirche in Frankfurt, his last big appearance in Germany, he said: "We must not give up ... Especially in the current phase of the internal church restoration, it is important to ... keep our breath for longer", a word that applies especially to the current turning point in the history of the church.
www.wir-sind-kirche.de/files/wsk/K%C3%9CNG_Paulskirche_20121018.pdf
Half a year after the election of Pope Francis, he wrote about We are Church: "In its demands, it has the message of Jesus Christ behind it, and at the same time meets the requirements of today's democratic and pluralistic society. During the time of the restoration pacts Wojtyla and Ratzinger there was little hope that their concerns would be heard in the hierarchy. With Pope Francis, however, a turnaround seems to have occurred which makes it easier to fulfill many of their demands. In the winter church the Church Movement kept the embers glowing under the ashes. May the fire of reform finally seize the whole Church and also the Vatican. So continue, dear friends, courage, creativity and perseverance!"
Media contacts:
Marianne Duddy-Burke, cell phone: +1-617-669-7810, E-Mail:

This email address is being protected from spambots. You need JavaScript enabled to view it.

Raquel Mallavibarrena, cell phone: +34-649332654, E-Mail:

This email address is being protected from spambots. You need JavaScript enabled to view it.

Christian Weisner, cell phone: +49-172-5184082, E-Mail:

This email address is being protected from spambots. You need JavaScript enabled to view it.
Vatican News:Watch the official trailer for Wim Wenders' new film, Pope Francis - A Man of His Word. "Pope Francis - A Man of His Word," is intended to be a personal journey with Pope Francis, rather than a biographical documentary about him. The pope's ideas and his message are central to this documentary, which sets out to present his work of reform and his answers to today's global questions. From his deep concern for the poor and wealth inequality, to his involvement in environmental issues and social justice, Pope Francis engages the audience face-to-face and calls for peace.
>The film goes on general release on 18 May. It is produced by Wim Wenders with Samantha Gandolfi Branca, Alessandro Lo Monaco (The World's Smallest Army) Andrea Gambetta, and David Rosier (The Salt of the Earth). The film is a production of Celestes Images, Vatican media. Solares Fondazione della Arti, PTS Art's Factory , Neue Road Movies, Fondazione Solares Suisse and Decia Films.
Joint Press Release from We Are Church International and the European Network - Church on the Move
[ Spanish ] [ Portuguese ] [ Italian ]
8 March 2018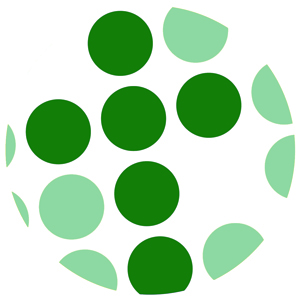 Five years after the election of Pope Francis (13 March 2018) We Are Church International (WAC-I) and European Network Church on the Move (EN) appeal to Pope Francis to continue the reform process of the Roman Catholic Church and to intensify it with dramatic action. The election of the first South American Pope, who began his Papacy by asking the people of the world to pray for him, stirred great hopes in the hearts of many Catholics, especially many who had been frustrated by the failure of our Church to realize the promises of the Second Vatican Council, which was seen as having great potential to be more faithful to the Gospel and for modernizing aspects of the Church.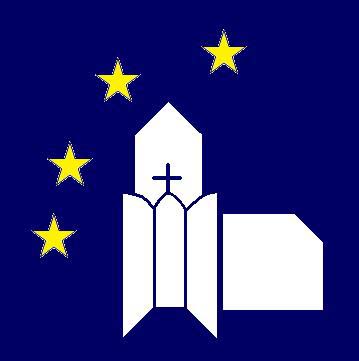 Today, delegates and representatives of the international Catholic Church Reform and Social Justice movements give Pope Francis decidedly mixed reviews. WAC-I and EN praise Francis for modelling a life in solidarity with the poor, encouraging dialogue within and beyond the Church, attempting to rein in hierarchical abuse of the Church's wealth and power, and speaking in ways that are accessible to many. Yet, many of his reforms have been resisted by Church officials appointed by the previous Popes, John Paull II and Benedict XVI. WAC-I and EN call on the Cardinals, bishops, and all Catholics to embrace Francis' vision of the Church as servant and steward.
WAC-I and EN leaders commend Pope Francis for his relentless advocacy on behalf of refugees and migrants, for his strong engagement for peace founded on justice in the world, for his proposal of nonviolence in every conflict, his visible presence among communities typically marginalized, and opting for simplicity in his personal life. They applaud the stewardship of the Earth promoted in Francis' encyclical Laudato Si. They recognize his courage in chastising and demoting bishops and cardinals who flaunted wealth and instructing church leaders to focus on pastoral care rather than bureaucracy. They appreciate that the Pope has focused on under-represented areas of the globe in the appointment of new Cardinals and has emphasized pastoral skills in designating bishops. They support the Pope's attempts to open dialogue on issues of importance to families and youth and inviting input from members of the church in preparing for these Synods. The groups celebrated Pope Francis' efforts to increase the accountability in financial matters, and his respectful engagement with leaders and members of other faiths.
The groups also expressed significant disappointment with the lack of substantive changes in some areas of Church policy and dogma, and about the opposition the Pope's attempts at reforms have met within the Curia. They noted that the People of God remain excluded from decision making at all levels of the Church and Pope Francis call for dialogue has not been heeded at all levels. They also noted that there has been no significant movement on the inequality of women in the Church, despite the appointment of a study commission to consider the questions of women in the diaconate. The Pope has maintained the Church's emphasis on complementarity, which prescribes roles for women and men based on gender, and on recognizing only the permanent, exclusive marriage of a man and woman open to the procreation and nurture of children. This means that divorced, remarried, cohabiting, LGBTI people, and those who use contraceptives, build families through assisted reproductive technologies, or have abortions are often excluded from full participation in the church. The Pope did appoint a commission to deal with the issue of clerical abuse in the Church, but opposition to its work among Curial members led to it being unable to accomplish its mission. A strong advocate and survivor of abuse resigned in protest, the Commission's authority was allowed to expire, and when recommissioned, it was with members many characterize as weaker and less likely to challenge Church leadership. The Church should give up the procedures of condemnation and excommunication and show more respect for pluralism, especially in theology. Christian unity remains blocked by our Church refusing to accept shared communion. WAC-I and EN also noted that, despite several invitations, the Pope has failed to meet with leaders of Church reform and renewal networks to address areas of common concern.
We Are Church International and European Network Church on the Move call on Pope Francis to renew his commitment to the comprehensive reforms needed to free the Catholic Church from rigid hierarchical tradition, engage more of the laity and especially women, and ensure that the Church truly lives the Gospel of Jesus in a world that is in deep conflict and turmoil. We pray that this fifth anniversary marks a time of radical renewal for our Church.
Contact: Marianne Duddy-Burke, U.S.A., This email address is being protected from spambots. You need JavaScript enabled to view it., +1 617 669 7810
Contact: Raquel Mallavibarrena, Spain, This email address is being protected from spambots. You need JavaScript enabled to view it., +34 649 332 654
*********
The European Network Church on the Move (EN) is a spontaneous convergence of organizations – associations, communities, informal groups and networks – of European Christians who are in majority Catholic, sharing
(1) the vision of a Church prophetic, ecumenical, liberating, supporting, loving, which neither excludes nor discriminates and which follows on the steps of Jesus the liberator
and
((2) the will to work, respecting cultural and religious diversity, for peace, justice, freedom, human rights and democracy, including in the Catholic Church (Cf Declaration of rights and freedoms in the Catholic Church, European Network 1994)
**********
We Are Church International (WAC-I) founded in Rome in 1996, is a global coalition of national church reform groups. It is committed to the renewal of the Roman Catholic Church based on the Second Vatican Council (1962-1965) and the theological spirit developed from it.
________________________________________________________________________
See Also
March 10, 2018.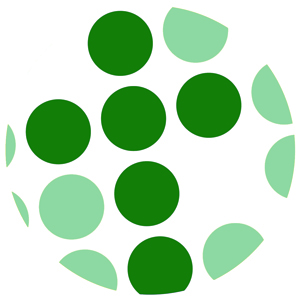 We Are Church International today issued its complete and unanimous endorsement of Mary McAleese's groundbreaking speech at the Voices of Faith International Women's Day event Why Women Matter.
We call on Pope Francis to immediately develop a credible strategy for including women as equals at all levels throughout our Church and in both ministerial and decision-making roles. This strategy must begin with the Pope and other Catholic leaders listening to what women have to say, without rebuttal or limits on what can be said. They must then develop clear and measurable goals for reversing the centuries of oppression and discrimination women have faced within our church, as well as a system to audit and report on progress toward these goals.
We Are Church International believes, as Dr. McAleese proclaimed, "The Catholic Church has long been a primary global carrier of the virus of misogyny. It has never sought a cure though a cure is freely available. Its name is 'equality.'
The time to seek that cure is now.
**********
We Are Church International (WAC-I) founded in Rome in 1996, is a global coalition of national church reform groups. It is committed to the renewal of the Roman Catholic Church based on the Second Vatican Council (1962-1965) and the theological spirit developed from it.
Contact: Marianne Duddy-Burke, This email address is being protected from spambots. You need JavaScript enabled to view it.; +1 617-669-7810
W hear catholic voices from across the globe speaking on women and leadership in the Catholic Church.
Keynote speech by Mary McAleese, President of Ireland 1997-2011, at the Voices of Faith conference, Rome, 8 March 2018
8 March 2018
The Israelites under Joshua's command circled Jericho's walls for seven days, blew trumpets and shouted to make the walls fall down. (cf. Joshua 6:1-20). We don't have trumpets but we have voices, voices of faith and we are here to shout, to bring down our Church's walls of mysogyny. We have been circling these walls for 55 years since John XXIII's encyclical Pacem in Terris first pointed to the advancement of women as one of the most important "signs of the times".
"they are demanding both in domestic and in public life the rights and duties which belong to them as human persons" [1].[…] The longstanding inferiority complex of certain classes because of their economic and social status, sex, or position in the State, and the corresponding superiority complex of other classes, is rapidly becoming a thing of the past[2].
At the Second Vatican Council Archbishop Paul Hallinan of Atlanta, warned the bishops to stop perpetuating "the secondary place accorded to women in the Church of the 20th century" and to avoid the Church being a "late-comer in [their] social, political and economic development"[3]. The Council's decree Apostolicam Actuositatem said it was important that women"participate more widely […] in the various sectors of the Church's apostolate"[4]. The Council's pastoral constitution Gaudium et Spes said the elimination of discrimination based on gender was a priority[5]. Paul VI even commissioned a study on women in Church and Society[6]. Surely we thought then, the post-Conciliar Church was on the way to full equality for its 600 million female members. And yes-it is true that since the Council new roles and jobs, have opened up to the laity including women but these have simply marginally increased the visibility of women in subordinate roles, including in the Curia, but they have added nothing to their decision-making power or their voice. Remarkably since the Council, roles which were specifically designated as suitable for the laity have been deliberately closed to women. The stable roles of acolyte and lector[7] and the permanent deaconate[8] have been opened only to lay men. Why? Both laymen and women can be temporary altar servers but bishops are allowed to ban females and where they permit them in their dioceses individual pastors can ban them in their parishes[9]. Why?
Back in 1976 we were told that the Church does not consider herself authorized to admit women to priestly ordination[10]. This has locked women out of any significant role in the Church's leadership, doctrinal development and authority structure since these have historically been reserved to or filtered through ordained men. Yet in divine justice the very fact of the permanent exclusion of women from priesthood and all its consequential exclusions, should have provoked the Church hierarchy to find innovative and transparent ways of including women's voices as of right and not in trickles of tokenism by tapping, in the divinely instituted College of Bishops and in the man made entities such as the College of Cardinals, the Synod of Bishops and episcopal conferences, in all the places where the faith is shaped by decision and dogma and doctrine. Just imagine this normative scenario- Pope Francis calls a Synod on the role of Women in the Church and 350 male celibates advise the Pope on what women really want! That is how ludicrous our Church has become. How long can the hierarchy sustain the credibility of a God who wants things this way, who wants a Church where women are invisible and voiceless in Church leadership, legal and doctrinal discernment and decision-making?
It was here in this very hall in 1995 that Irish Jesuit theologian, Fr. Gerry O'Hanlon put his finger on the underpinning systemic problem when he steered Decree 14[11] through the Jesuits 34th General Congregation. It is a forgotten document but today we will dust it down and use it to challenge a Jesuit Pope, a reforming Pope, to real, practical action on behalf of women in the Catholic Church.
Decree 14 says:
We have been part of a civil and ecclesial tradition that has offended against women. And, like many men, we have a tendency to convince ourselves that there is no problem. However unwittingly, we have often contributed to a form of clericalism which has reinforced male domination with an ostensibly divine sanction. By making this declaration we wish to react personally and collectively, and do what we can to change this regrettable situation.
"The regrettable situation" arises because the Catholic Church has long since been a primary global carrier of the virus of misogyny. It has never sought a cure though a cure is freely available. Its name is "equality"
Down the 2000 year highway of Christian history came the ethereal divine beauty of the Nativity, the cruel sacrifice of the Crucifixion, the Hallelujah of the Resurrection and the rallying cry of the great commandment to love one another. But down that same highway came man-made toxins such as misogyny and homophobia to say nothing of anti-semitism with their legacy of damaged and wasted lives and deeply embedded institutional dysfunction.
The laws and cultures of many nations and faith systems were also historically deeply patriarchal and excluding of women; some still are, but today the Catholic Church lags noticeably behind the world's advanced nations in the elimination of discrimination against women. Worse still, because it is the "pulpit of the world" to quote Ban Ki Moon[12] its overt clerical patriarchalism acts as a powerful brake on dismantling the architecture of misogyny wherever it is found. There is an irony here, for education has been crucial to the advancement of women and for many of us, the education which liberated us was provided by the Church's frontline workers clerical and lay, who have done so much to lift men and women out of poverty and powerlessness and give them access to opportunity. Yet paradoxically it is the questioning voices of educated Catholic women and the courageous men who support them, which the Church hierarchy simply cannot cope with and scorns rather than engaging in dialogue. The Church which regularly criticizes the secular world for its failure to deliver on human rights has almost no culture of critiquing itself. It has a hostility to internal criticism which fosters blinkered servility and which borders on institutional idolatry.
Today we challenge Pope Francis to develop a credible strategy for the inclusion of women as equals throughout the Church's root and branch infrastructure, including its decision-making. A strategy with targets, pathways and outcomes regularly and independently audited Failure to include women as equals has deprived the Church of fresh and innovative discernment; it has consigned it to recycled thinking among a hermetically sealed cosy male clerical elite flattered and rarely challenged by those tapped for jobs in secret and closed processes. It has kept Christ out and bigotry in. It has left the Church flapping about awkwardly on one wing when God gave it two. We are entitled to hold our Church leaders to account for this and other egregious abuses of institutional power and we will insist on our right to do so no matter how many official doors are closed to us.
At the start of his papacy Pope Francis said "We need to create still broader opportunities for a more incisive female presence in the Church"[13] words a Church scholar described as evidence of Francis' "magnanimity"[14]. Let us be clear, women's right to equality in the Church arises organically from divine justice. It should not depend on ad hoc papal benevolence.
Pope Francis described female theologians as the "strawberries on the cake"[15]. He was wrong. Women are the leaven in the cake. They are the primary handers on of the faith to their children. In the Western world the Church's cake is not rising, the baton of faith is dropping. Women are walking away from the Catholic Church in droves, for those who are expected to be key influencers in their children's faith formation have no opportunity to be key influencers in the formation of the Catholic faith. That is no longer acceptable. Just four months ago the Archbishop of Dublin Diarmuid Martin felt compelled to remark that "the low standing of women in the Catholic Church is the most significant reason for the feeling of alienation towards it in Ireland today"[16].
Yet Pope Francis has said that "women are more important than men because the Church is a woman"[17]. Holy Father, why not ask women if they feel more important than men? I suspect many will answer that they experience the Church as a male bastion of patronizing platitudes to which Pope Francis has added his quota.
John Paul II has written of the 'mystery of women'[18]. Talk to us as equals and we will not be a mystery! Francis has said a "deeper theology of women"[19] is needed. God knows it would be hard to find a more shallow theology of women than the misogyny dressed up as theology[20] which the magisterium currently hides behind.
And all the time a deeper theology is staring us in the face. It does not require much digging to find it. Just look to Christ. John Paul II pointed out that:
'we are heirs to a history which has conditioned us to a remarkable extent. In every time and place, this conditioning has been an obstacle to the progress of women. […] Transcending the established norms of his own culture, Jesus treated women with openness, respect, acceptance and tenderness….As we look to Christ…. it is natural to ask ourselves: how much of his message has been heard and acted upon?'
Women are best qualified to answer that question but we are left to talk among ourselves. No Church leader bothers to turn up not just because we do not matter to them but because their priestly formation prepares them to resist treating us as true equals.
Back in this hall in 1995 the Jesuit Congregation asked God for the grace of conversion from a patriarchal Church to a Church of equals; a Church where women truly matter not on terms designed by men for a patriarchal Church but on terms which make Christ matter. Only such a Church of equals is worthy of Christ. Only such a Church can credibly make Christ matter. The time for that Church is now, Pope Francis. The time for change is now.
References
[1] John XXIII encyclical Pacem in terris, 11 April 1963, n. 41.
[2] Ibid. n. 43
[3] Cf. Fr. P. Jordan O.S.B., NCWC News Rome correspondent «Changes proposed in role of women in the Church» posted 12 October 1965. Cf. https://vaticaniiat50.wordpress.com /2015/10/12/ changes-proposed-in-role-of-women-in-the-church/
[4] Second Vatican Council, Decree Apostolicam Actuositatem, 18 November 1965, n. 9 in AAS58 (1966), 846-.
[5] Cf. Second Vatican Council, Pastoral Constitution Gaudium et Spes, 7 December 1965, n. 29 in AAS 58 (1966), 1048-1049.
[6] It reported in 1976.
[7] 1983 Code of Canon Law, can. 230 §1. Cf. Paul VI, apostolic letter, Ministeria Quaedam, 15 August 1972, n. 2-4; 7, in AAS 64 (1972) 529-534. Formerly called the minor orders of acolyte and lector, they are: henceforth to be called ministries. Ministries may be assigned to lay Christians; hence they are no longer to be considered as reserved to candidates for the sacrament of orders. […] In accordance with the ancient tradition of the Church, institution to the ministries of reader and acolyte is reserved to men.
[8] 1983 Code of Canon Law, can. 1031 §2. In 2016 Pope Francis set up a Commission to look at the question of ordaining women to the Diaconate. The report is believed to have been on his desk for a year as of March 2018.
[9] Congregation for Divine Worship and Discipline of the Sacraments, letter Concerning the use of female altar servers, 27 July 2001.
[10] Congregation for the Doctrine of the Faith, declaration Inter Insigniores, On the question of the ordination of women to the ministerial priesthood, 15 October 15 1976.
[11] Written with the help among others of two Irish laywomen, Cathy Molloy and Edel O'Kennedy. For the background to the Decree cf. M.J. Heydt, «Solving the Mystery of Decree 14: Jesuits and the situation of women in Church and civil society» http://www.conversationsmagazine.org/web-features/2015/12/27/solving-the-mystery-of-decree-14-jesuits-and-the-situation-of-women-in-church-and-civil-society
[12] Per UN Secretary General Ban Ki Moon in his opening introduction at the UNGA Seventieth Session, 25 September 2015, UN Doc A/70/PV.3, 1.
[13] Francis, apostolic exhortation Evangelii Gaudium, 24 November 2013, n. 103 in AAS 105 (2013) 1019-1137. Cf. Francis interview with Fr. A. Spadaro SJ for America magazine in which he repeated these words, 30 September 2013 (as amended online).
[14] P. Zagano, «What the Pope really said», NCRonline 25 September 2013 https:// www.ncronline.org/blogs/just-catholic/what-pope-really-said.
[15] Francis, Address to the International Theological Commission, 5 December 2014. Cf. H. Roberts «Women theologians are 'the strawberry on the cake, says Pope», The Tablet 11 December 2014.
[16] From a talk entitled "The church in Dublin: where will it be in 10 years' time?" at St Mary's Church, Haddington Road, as reported in the Irish Times, November 16 2017.
[17] Response of Pope Francis to a question from a journalist: "Will we one day see women priests in the Catholic Church?" on papal plane returning to Rome from the United States, Sept. 29, 2015. Cf. https://www.ncr online.org/blogs/francis-chronicles/popes-quotes-theology-women
[18] John Paul II, apostolic letter, Mulieris Dignitatem, n. 15 August 1988 in AAS 80 (1988) 1653-1729.
[19] Interview with journalists on board plane on way to Rio de Janeiro 22 July 2013 cf. John Allen «The Pope on Homosexuals. Who am I to judge?», NCRonline https://www.ncronline.org/blogs/ncr-today/pope-homosexuals-who-am-i-judge
[20] Cf. Manfred Hauke, Women in the priesthood. A Systematic Analysis in the Light of the Order of Creation and Redemption, Ignatius Press, 1988.
In her Voices of Faith address on 8 March 2018, Dr.Mary MacAleese referred to a call by the Jesuits to redress the situation of women in the RCC. This was resolved at the General Congregation of the Society of Jesus: Decree 14: "Jesuits and the Situation of Women in Church and Civil Society," General Congregation 34 (1995). The full text is well worth reading. See link below from Boston College:https://jesuitportal.bc.edu/research/documents/1995_decree14gc34/. It reveals very dear intentions, although twenty-three years later the situation does not seem to have changed much for women in the Church!
January 25, 2018.
[ Spanish ] [ Italian ] [French }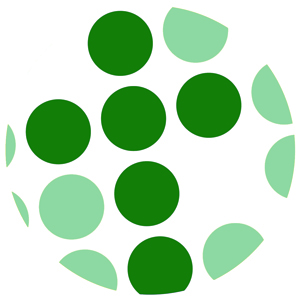 Pope Francis' trip to South America reflected the Pope's usual attention to the reality of the sufferings of the poor and marginalized native populations. But his visit also demonstrated the Pope's lack of clarity on prioritizing the victims and survivors of clerical sexual abuse, and further undermined the Church's efforts to show its repentance on this important issue.
The pope asked for forgiveness and expressed shame for clerical sex abusers in his address at the "Moneda" before the Chilean civil authorities. Pope Francis also received a delegation of the victims behind closed doors. These were important steps, but he had not show the same openness with the victims of Karadima.
However, these positive events were completely undermined by Pope Francis' saying that those who charged Bishop Juan Barros Madrid of covering up child sexual abuse were guilty of "slander."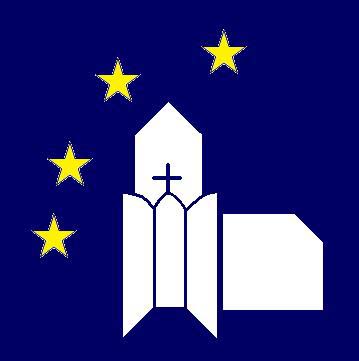 Bishop Juan Barros Madrid was appointed Bishop of Osorno in 2015, after his complicity with Karadima became known; prior to that he had been bishop for the Army. His nomination came from the hierarchy in Chile, who were in agreement with the dictatorship of Pinochet and enjoyed the empathy of the Nuncio Angelo Sodano. Bishop Barros was the protector of the serial pedophile Fr Fernando Karadima, an influential and well-known figure amongst the economic and conservative elite in the Catholic world of Santiago. Members of the Pontifical Commission for the Protection of Minors protested his appointment, but Pope Francis proceeded with it. There is no suggestion that Bishop Barros himself was an abuser; but he was certainly aware of the serial abuse of Karadima whom he protected.
A base movement was then born in the Osorno diocese that disputed and rejected the appointment of Barros, asking the pope to revoke it. Pope Francis, speaking with a journalist before leaving Chile, said there was no evidence against Barros and accused the abuse survivors of slander. Yet the Karadima abuse survivors – whom Pope Francis refused to meet - have been confirmed as credible. In fact, Cardinal Seán O'Malley of Boston, who heads up the Pontifical Commission for the Protection of Minors, has issued a statement that the pontiff's defense of a Chilean bishop accused of covering up abuse was "a source of great pain" for survivors. There has also been a reply of the speaker of the lay people of Osorno: "The Pope should understand that he is not a jury, he does not have to decide about crimes, that will be judged by a Chilean jury, his duty is to check if the bishop Juan Barros is really a spiritual leader or not, and understand that he is not fulfilling his mission as a bishop: being a sign of unity in a diocese".
We Are Church International (WAC) and the European Network Church on The Move (EN) express their support for the legitimate ecclesiastical protest of the Christians of Osorno and share the opinion of Somos Iglesia Chile (national section of the WAC movement) in this matter. We call on Pope Francis to urgently review his support of Bishop Juan Barros for the good of all the church.
Sigrid Grabmeier
Chair
WAC International
Enrique Orellana F.
Chair
Somos Iglesia Chile
Raquel Mallavibarrena
Chair
European Network Church on the Move
Contact:
Marianne Duddy-Burke, This email address is being protected from spambots. You need JavaScript enabled to view it., +1 617 669 7810 Executive Director, DignityUSA
Raquel Mallavibarrena, This email address is being protected from spambots. You need JavaScript enabled to view it., +34 649332654
We Are Church International founded in Rome in 1996, is a global coalition of national church reform groups. It is committed to the renewal of the Roman Catholic Church based on the Second Vatican Council (1962-1965) and the theological spirit developed from it.https://www.we-are-church.org/413/index.php
The European Network Church on the Move is a spontaneous convergence of organizations – associations, communities, informal groups and networks – of European Christians who are in majority Catholic, sharing(1) the vision of a Church prophetic, ecumenical, liberating, supporting, loving, which neither excludes nor discriminates and which follows on the steps of Jesus the liberator(2) the will to work, respecting cultural and religious diversity, for peace, justice, freedom, human rights and democracy, including in the Catholic Churchhttp://www.en-re.eu/index.php
January 17, 2018.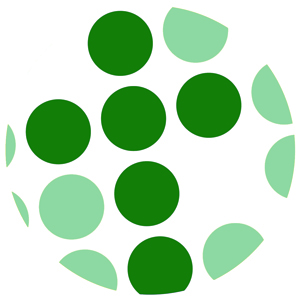 We Are Church International, a coalition of 22 Catholic reform organizations from six continents, is calling on Pope Francis to immediately reauthorize the Pontifical Commission for the Protection of Minors. This Commission, which oversees the Church's efforts to ensure the safety of children, has been suspended due to the Pope's failure to reauthorize it after its original three-year commission expired.
Sigrid Grabmeier, Chair of We Are Church International, said, "It is crucially important for the good of the entire Church that the Pontifical Commission for the Protection of Minors be reinstated right away. We just saw Pope Francis apologize to survivors of clerical sexual abuse during his travels in Chile. Allowing the Commission to lapse undermines the sincerity of his words, and makes it seem that the protection of children is a low priority for our Church. The Pontifical Commission for the Protection of Minors also has a critical role in ensuring that bishops and cardinals who are guilty of covering up and facilitating clerical abuse are brought to justice. Catholics throughout the world are deeply committed to ensuring that our children are protected from sexual abuse and other dangers. We need our Church officials to take quick action to correct this lapse in the Commission's operations."
We Are Church International has repeatedly called for a clear focus on addressing the issue of clerical sexual abuse and the protection of abusers by bishops in many countries, and by the Vatican. Rectifying these sins and providing appropriate care and compensation to the survivors of this abuse and their families, as well as holding those complicit in these cases accountable, are necessary steps for our Church to regain its moral authority. The well-being of children must always be our church's highest priority. Reinstating the Pontifical Commission for the Protection of Minors and ensuring it has the resources and Papal support needed to accomplish its goals are key steps in reflecting this value.
We Are Church International (WACI) founded in Rome in 1996, is a global coalition of national church reform groups. It is committed to the renewal of the Roman Catholic Church based on the Second Vatican Council (1962-1965) and the theological spirit developed from it.
Public Witness uses online media to call for reforms
The aim of this project was to mark the 500th anniversary of Martin Luther nailing his 95 theses for reform to the church door in Wittenberg on the 31st of October 1517. The Church needed to be reformed THEN, and the church needs to be reformed NOW!
We decided that the image of Martin Luther nailing his theses to the church door was a powerful image for reform. We asked our members around the world to bring posters seeking reforms to the doors of their churches and to take photos. Where Luther had used the printing press we would use online media to spread our message for reforms needed in the Catholic Church.
Our posters were translated into several different languages and each country adapted the points to be appropriate for their country.
We received over 500 photos from 6 continents and from 17 countries! And close to 500 people participated with our witnessing outside churches. This was certainly a success! Austria definitely led this project from start to finish! They printed over 1000 posters and distributed them all around Austria. And it was good to see a number of photos with priests taking part!
It was great to have 3 countries in South America taking part (Brazil, Chile and Argentina). Special mention also for Pakistan and South Africa for taking part.
The 17 countries form 6 continents taking part were:
Argentina
Australia
Austria
Belgium
Brazil
Chile

England
Germany
Ireland
Netherlands
Northern Ireland
Norway

Pakistan
South Africa
Spain
USA
Vatican
Thank you to all who took part. Please click on the picture below to go to the Reformation 500 album
October 28, 2017. As the 500th anniversary of the Protestant Reformation is marked on October 31, 2017, a leading international Catholic organization says major reforms are still needed within the Church.
We Are Church International is calling on its members in 21 countries around the globe to mark Reformation Day by posting flyers addressing areas where changes are needed in the Catholic Church on church doors, or taking photos of themselves with the posters in front of their local parish churches between 29-31 October. The posters outline calls for the Church to implement:
Democratic Structures
Women Priests
Justice not Canon Law
Married Priests
Welcome for all
"Half a millennium later, we Catholics owe a great debt to Martin Luther and to our Protestant kin," said Sigrid Grabmeier, Chair of We Are Church International. "They dared to speak out about ways in which our Church can be better followers of Christ. We try to carry on their tradition while remaining within the Catholic Communion."
Grabmeier continued, "Our Church still has much to improve upon. On the 500th anniversary of the 95 Theses, we continue our call for our Church to be more accountable and to institute more democratic structures, to permit women and married people whom God has called to serve as priests, to prioritize justice rather than dogma and law, and to be a place that welcomes and affirms all people. We believe these changes are absolutely necessary for the Catholic Church to live out its mission in the world effectively. We remain committed to work towards seeing these goals fulfilled."
Contact: Marianne Duddy-Burke, This email address is being protected from spambots. You need JavaScript enabled to view it., +1 617-669-7810
###
We Are Church International (IMWAC) founded in Rome in 1996, is a global coalition of national church reform groups. It is committed to the renewal of the Roman Catholic Church based on the Second Vatican Council (1962-1965) and the theological spirit developed from it.
| | | |
| --- | --- | --- |
| | | |
Top Ten Reasons to Ordain Women…

"In Christ Jesus there is neither Jew nor Greek, slave or citizen, male or female. All are one in Christ Jesus." – Galatians 3:28
Because women and men are created in God's image, both may represent Christ as Ministerial Priests.
In 1976, the Pontifical Biblical Commission determined that there is no biblical reason to prohibit women's ordination.
Women have been ordained to the Roman Catholic Ministerial Priesthood (On 28 December 1970 Bishop Felix Davidek ordained Ludmilla Javarova a Ministerial Priest in the underground church of Communist Czechoslovakia).
Archaeological discoveries provide evidence that women served as deacons, ministerial priests and bishops in early Christianity.
The Bible includes many passages depicting women as leaders in early Christianity.
In all four gospels Mary of Magdala was the first witness to the most important event in Christianity – the Resurrection of Jesus Christ.
Women supported Jesus throughout his ministry and were present at the Last Supper as well as at the foot of the cross when the men ran away.
The Second Vatican Council calls for all discrimination to be eliminated.
A Ministerial Priest's job is to serve the people – it is not about gender, marital status or sexual orientation.

With thanks to the Women's Ordination Conference
Oct. 10, 2017.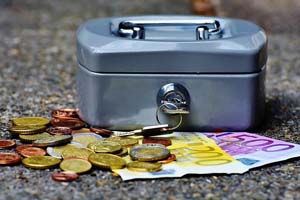 Reform of the Vatican's finances has been a top priority for Pope Francis. However, after some initial successes he has now suffered several serious reverses:
An independent financial audit of the Vatican's finances by PwC was abruptly halted
Cardinal Pell who heads the new Secretariat of the Economy is in Australia facing sexual abuse charges in court which could see him away from Rome for a year – and no replacement has been appointed
The highly respected Auditor General Libero Milone was appointed on a 5-year contract but left after 2 years. Milone says he was forced to quit after finding irregularities.
It appears obvious that some powerful members of the Curia do not want transparency in financial matters. The problem seems to lie in Vatican culture, where each Vatican department guards its autonomy. While most Vatican departments now prepare accounts covering their running costs, there are no public accounts of the Vatican's property and investment portfolios, which are spread over a number of departments. The Vatican's property portfolio is estimated at €10billion but these details are kept secret.
Pope Francis has said: "If we don't know how to look after money, which we can see, how can we look after the souls of the faithful, which we cannot?"
We Are Church International fully supports Pope Francis' financial reforms aimed at accountability and transparency. "We call on Pope Francis to appoint a new head at the Secretariat of the Economy to replace Cardinal Pell, whose 5 year term would in any case end in 2019" said Sigrid Grabmeier, Chair of We Are Church International. "The new head should be a layperson with experience in change management in complex organizations. This is essential in giving the people of the Church a sense that the Vatican understands the importance of being open about its finances. It will increase the sense of trust donors have in the Vatican."
Contact: Marianne Duddy-Burke, This email address is being protected from spambots. You need JavaScript enabled to view it. +1 617-669-7810
###
We Are Church International (IMWAC) founded in Rome in 1996, is a global coalition of national church reform groups. It is committed to the renewal of the Roman Catholic Church based on the Second Vatican Council (1962-1965) and the theological spirit developed from it.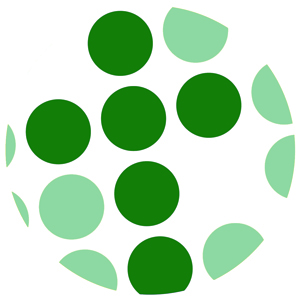 The so-called "Filial Correction on the Propagation of Heresies" directed towards Pope Francis and signed by 62 individuals represents the desperate complaints of a tiny group of extremist conservatives, according to We Are Church International, a coalition of 21 Catholic Church reform organizations from around the globe.
"We Are Church International has long supported Pope Francis' efforts to emphasize our Church's mission of caring for those who are hurting," said Sigrid Grabmeier, of Germany, Chair of We Are Church International. "These 62 self-identified 'scholars' are far out of the mainstream of the Church. They seem to want to take our Church back to some ideal time when everyone lived by their rules. The reality is that time never existed!"
Grabmeier continued, "These people have been harassing Pope Francis for years, and seem to be very frustrated that he has not responded to their attacks. Instead, he has turned the other cheek, and continued to focus on listening to the needs of the people, and trying to reform a very broken governance system in the Church. We believe these are the correct priorities."
We Are Church International is rooted in a commitment to a Catholic Church that evolves to ensure the Gospel can be made accessible to peoples of all times and cultures. "A Church that is inflexible and refuses to change will wither and die," said Grabmeier. "A Church that excludes and condemns is the antithesis of Jesus Christ."
We Are Church International and its member organizations expressed their ongoing commitment to further the development of new structures and governance methods in the Catholic Church, so that more of the Baptized can shape Church policy and dogma. "It is not only the Bishops, the Cardinals and the Pope who hold truth," said Grabmeier. "All of the people of the Church have important and vital experience of the Divine, and that is what should shape our teachings. We the people are the ones who know the realities of marriage and divorce, of yearning to be a full member of our faith community without condemnation, of what the struggle to interpret Church teaching in the reality of life feels like. Those who signed this terrible document do not seem to know, or perhaps they do not care. This document is bad theology, it is harmful to our Church, and it is harmful to the people of God."
Contact: Marianne Duddy-Burke, This email address is being protected from spambots. You need JavaScript enabled to view it., +1 617 669 7810
###
We Are Church International (IMWAC) founded in Rome in 1996, is a global coalition of national church reform groups. It is committed to the renewal of the Roman Catholic Church based on the Second Vatican Council (1962-1965) and the theological spirit developed from it.
Look in the mirror! Is the Gospel in the reflection?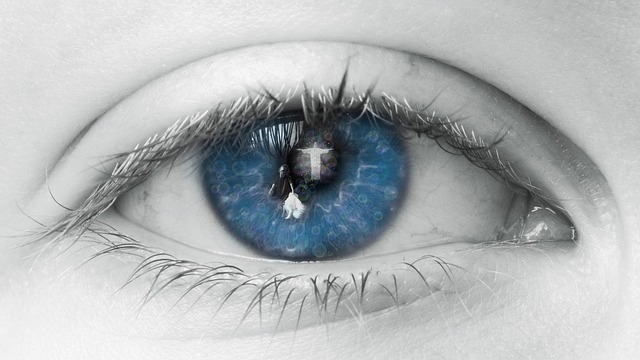 The Dutch Catholic reform organization Mariënburg with 1300 members is trying to persuade the institutional church to take a look into the mirror to discover where it deviates from the Gospel. People are asking for the leadership's concept of the Church to change from dictation from the top of a pyramid, untouchable, to one where faithful individuals follow their own informed conscience and become the Church in collaboration with the leadership.
Day of Tolerance
On 28 October 2017 Mariënburg is organizing the Day of Tolerance in Utrecht.
PROGRAM
9.45:

Reception in the lobby with coffee and tea

10.30 am:

Opening by the chairman; Prof. Dr. H. van den Akker

10.45 pm:

'Sarah', by Sarah Muse, actress as refugees from Somalia

11.15 hours:

'Warriors', theater by Moroccan youth from the Schilderswijk

11:45 pm:

Panel discussion by Henk Baars

12.15 hours:

Lunch

14.00 hours:

'White is also a color' documentary by Sunny Bergman

14:50 hours:

Four workshops:
1. Conversation with representatives of the African community - Mpanzu Bamenga (D66 - Eindhoven) Lerina Kwamba (Karibu Bibi) by Henk Baars
2. Anxiety, cause of intolerance -olv Joke Litjens
3. Deed and Scripture -olv Daan Savert
4. Celebrate in a multicultural neighborhood -olv Frans Wijnen -pastor in Rotterdam-Zuid.

16:00 :

Conclusion with prayer and singing
The conference is open for members and non-members. Full details are on the website www.marienburgvereniging.nl
 

 

 

We Are Church International are planning an international action to mark the 500th anniversary of the Reformation.

The date chosen is the 500th anniversary of Martin Luther's 95 theses for reform, which he nailed to the door of All Saints Church in Wittenburg on 31 October 1517.

We are asking our members to organise vigils outside their local cathedrals and churches on Sunday the 29th of October 2017.

1. The attached poster has a simplified list of WAC's 5 aims, which all WAC Groups can use to make into posters. Each group to suit their culture can adapt the wording and language. Please contact This email address is being protected from spambots. You need JavaScript enabled to view it. for an editable copy in Microsoft Word.

2.We ask all WAC groups to organize their members to display these posters outside churches onSunday the 29thof October 2017. You might make some larger prints of the poster. And you might make photocopies of the poster to hand out. The vigil should only be for one hour - maybe as people arrive or leave the main mass?

3. Please arrange to take photos outside each church and publish the photos on your own websites / social media and also send them to WAC International to publish on websites and social media. Even ONE person with the Poster can be photographed. Please identify the churches when you send the photos. PLEASE MAKE SURE THAT YOUR MEMBERS ARE HAPPY TO HAVE THEIR PHOTOS PUBLISHED.

4.Our aim is to have photographs from at least 500 different locations around the world.

5.And another aim is to have photographs from all 6 continents.

6. Any questions? Please contact This email address is being protected from spambots. You need JavaScript enabled to view it. 

 

---

 

Translation of the points in Brazil's flyer:

Centrality of the People of God in taking of Church's decisions: Democratic Structures
Co-responsability of women in decision-making in the Church, including recognition of the right of investiture to ordained women's ministries: Women Priests
More Gospel, less Code of Canon Law: Justice  not Canon Law
For the right to choose marital status in the ministerial exercise: Married Priests
Continuity and deepening of the Dialogue among the Christian Churches, from the grassroots: Welcome for all
Q&A-Feminists' Voices - I
1. Virginia Saldanha (India/Right) on Need of Dialogue between Asian Bishops and Laity for Renewing Asian Churches including FABC.
2. Martha Heizer (Austria/Middle) on The Urgent Agendas of "International Movement of We Are Church" for Church Reform as of Today.
3. Kochurani Abraham (India/Left) on "Bold for Change" in Addressing Misogyny and Patriarchal Culture in Asia.
Asian Theology Forum
31 July 2017
Yogyakarta, Indonesia
Presentation by Martha Heizer to AYA/ATF, Yogyakarta, Indonesia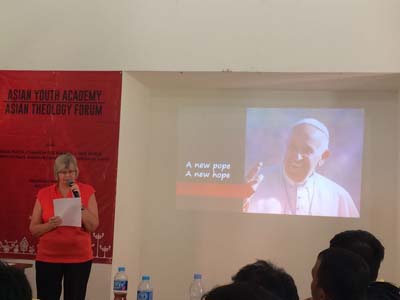 First of all I want to tell you that I am very happy to be a Christian. I love the Catholic Church in which I was raised and in which I have lived since my birth. She is not perfect, but I definitely want to belong to her. It is my church. In her I met the living Lord and in her I meet people who experience the same. And, most importantly, we can speak about that and share our experiences and exchange points of views.
Our Lord taught us that God is our father and all people are on the same level as brothers and sisters. So I enjoy addressing you all as my brothers and sisters and I want to thank you from the depth of my heart for your invitation to come and speak to you here in this wonderful part of the world.  And I am very glad to have had the possibility to join you for the whole time of AYA/ATF. As we say in Austria: "You gave me mountains!"
All men and women are born equal. We are all on eye-level. So if we speak of justice that means equal rights to the whole mankind.
Christian churches did a lot in history to bring justice and peace to the world. I appreciate that very much. But they all, and especially my catholic church, could be a much more critical voice, ought to develop and show a much more sensitive social conscience as they in fact are doing nowadays. I think you all will agree when I maintain that the message of the church for the world is an absolutely good and a wholesome one. Just think of the Sermon of the Mount or the 10 Commandments -  which are nothing else but a guideline for a righteous and honest life. There are two commanments against greed e.g. For us from the reform movement We Are Church it is a big problem that the voice of our church is often enough too week or timid. One reason is that in the church itself structures of injustice and unfairness can still be made out.
One evening we were visited by a group of young Muslims. They gave us a concert.

They came from an Islamic Boarding School: pesantren Aswaja Nusantare, that is concerned in pluralism and multicultural issues. One of our groups spent time there at the beginning of the conference.