This website is undergoing refurbishment.
We apologise for any inconvenience during your visit.
Petitions
The People of God are expressing their concerns and needs to the Sacred Pastors and this is reflected in the on-line petitions that are available.  This may arise from within the We Are Church movement but they may also arise from elsewhere.  
In the interests of enabling you to sign those which particularly reflect your concerns in the Church we are offering here petitions which are particularly in accord with We Are Church objects.  You are welcome to sign one, all of them or indeed none.
Details

Category: Petitions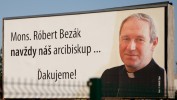 Der Erzbischof von Trnava, Róbert Bezák, wurde ohne Angabe von Gründen mit 1. Juli 2012 von Papst Benedikt XVI. seines Amtes enthoben. Bisher wurden vom Vatikan weder Gründe der Absetzung genannt noch eine Wiedereinsetzung ins Amt vorgenommen. Im Gegenteil, es wurde ein neuer Erzbischof in Trnava eingesetzt. Diese Vorgangsweise stellt eine schwere Missachtung der Menschenwürde und damit der Menschenrechte dar.
Petition / Petition / Petición / Pétition / Petizione / Petitie / Petição / petícia :
---
Aim of the Petition
The Initiators are asking Pope Francis, to respect the human dignity of the former Archbishop of Trnava, Róbert Bezák, and publicly rehabilitate him.                                  --> Petition
The initiators are:
Families who started back in 1987 in a catholic parish in Vienna regular meetings and who continued their commitments with the local and the universal Church in other parishes around Vienna, where they have moved to since then. The families are: Lang, Mayerhofer-Sebera, Pampalk and Smutny; they were joined by Hans Peter Hurka from the movement "We are Church" Austria.
Details

Category: Petitions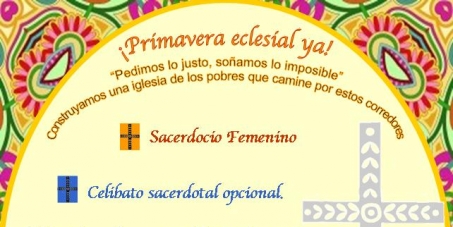 Pidamos lo justo, soñemos lo imposible, construyamos iglesia de los pobres para los pobres: Primavera eclesial ya!
Por qué es importante
1. Sacerdocio femenino
2. Celibato sacerdotal opcional, 
3. Transformación del Estado Vaticano en Red internacional de justicia, paz e integridad de la creación,
4. Democratización laical a partir de asambleas con protagonismo de mujeres y jóvenes
5. Transformación del Banco Vaticano -IOR- en Banca Social del los pobres para luchar contra la pobreza en el mundo.
Details

Category: Petitions

[Spanish] [Portuguese]
PLEASE JOIN US IN OUR PLEA TO POPE FRANCIS URGING HIM TO INVITE ALL CATHOLICS GLOBALLY, IN UNITY WITH THE LOCAL CLERGY, TO ELECT OUR OWN BISHOPS.
Click here to sign our letter
Our mission is to gather all of this energy and focus our communal love for the Church and passion for reform on a single cause: urging Pope Francis and his council of eight cardinals to decentralize the Church and encourage the People of God in each diocese throughout the world to elect their own bishops. We think this step is essential before the Church can turn to more specific reform issues. Electing our own bishops will make for a new, more vibrant Church in which the people of God – led by the clerical, religious, and lay leaders – will have a voice in what Vatican II declared was our Church. 
Details

Category: Petitions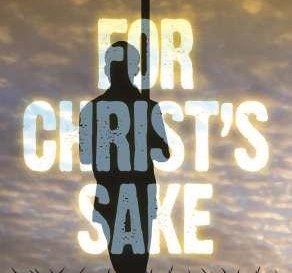 Australian Bishops - Geoffrey Robinson, Bill Morris and Pat Power call on the new Pope to seize the opportunity of his appointment to not only sweep the Church clean but to put His /God's house in order for all time.
Details

Category: Petitions
Begun in March 2013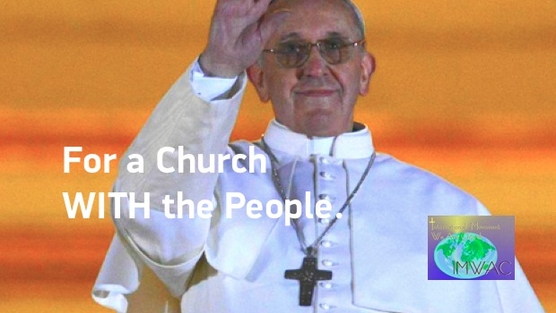 [French] [German] [Portuguese]
Details

Category: Petitions

CATHOLIC SCHOLARS' DECLARATION ON AUTHORITY