This website is undergoing refurbishment.
We apologise for any inconvenience during your visit.
Latest News
Details

Category: Latest News
Hits: 2961
by Marco Politi | 7 December 2013
English Translation by Anne Goodrich Heck
A touch of dizziness, a meeting missed, a sharp comment on the choices made by the new pontiff. Last Wednesday, in just a few hours, an alarm bell went off for Pope Bergoglio. After the general audience in St. Peter's Square - the temperature was cold - Francis felt dizzy and this minor ailment forced him to leave at once and go rest, giving up a meeting with Cardinal Angelo Scola, who had come specially from Milan to talk about a future visit to the Expo. This is no small matter. Scola was his main opponent at the conclave, not for personal reasons of course, but as the proponent of a different platform. Scola is still one of the most influential among the Italian bishops, and a good relationship with him is crucial to guide the CEI (Italian Bishops Conference) on the kind of reform the pope has in mind.
In fact Francis is working too hard. At the age of 76 and with responsibility for an organization of over a billion one hundred million adherents, the Argentine pope did not take a moment of vacation this summer. Unlike John Paul II he does not take restorative small "flights" into nature, and unlike Benedict XVI he does not allow himself a regular, daily hour's walk in the Vatican gardens. He told the young people of St. Cyril's parish in Rome last Sunday that he takes only a half hour nap after lunch and then "goes back to work again until evening." Francis demands too much of himself.
There is a reason for this. Bergoglio feels that he does not have much time – probably ten years or so before he himself decides to hand over his position. And ten years in the history of the Church is quite a short time. In the midst of the flood of praise and applause that surrounds him, the Argentine pope is alone, very alone. If the task were limited to the program that many cardinals expected of him, there would be no problem. Reorganizing the IOR (Vatican Bank) and streamlining the Curia are technical issues not difficult to achieve. Consulting more often with the bishops - as was asked of the future Pope during the general meetings prior to the conclave - could be achieved with more frequent plenary meetings, with a precise agenda, of the College of Cardinals.
But Francis is doing much more than many of those who voted for him could imagine (as happened also with John XXIII). He wants to remodel the Curia from the ground up, reorganize the Synod of Bishops, shape a new approach to sexual issues, spur the clergy to abandon bureaucratic and self-referential attitudes, change the style of episcopal power, put women into governing positions, and give new impetus to the fight against child sexual abuse by setting up a new commission (announced yesterday) to protect victims and give instructions to bishops' conferences.
There is one question hovering over the Apostolic Palace: Who is supporting Francis? What forces can he count on? The answer is that there is no "party" or active "movement" among the pro - Francis clergy and bishops. A bulky apparatus like that of the church –  thousands of bishops, hundreds of thousands of priests and religious, a network of centers of power, both large and small – cannot be reformed without a robust group of loyal and engaged followers. In the curia there in still no Team Bergoglio. The new Secretary of State, Msgr. Parolin, is the right man (especially because of his strong priestly character) to work with Bergoglio, but the majority of the offices of the curia are provisional. Up to now, in the curial departments and in the world-wide episcopacy, there is no firm bloc of cardinals, bishops and priests ready to fight for his reforms, like the champions of the Gregorian reform of the Middle Ages or of the shift in direction made at the Council of Trent. The national bishops conferences are inert. Too many pay only passive attention to what Francis says and does. Many conservatives wait in silence for him to make a blunder. The bureaucracies of large organizations know how to bounce back.
In this atmosphere, the statements of Msgr. Gaenswein, Ratzinger's secretary, in the German weekly Die Zeit, are worrisome. The magazine reported, without quoting him directly, that Benedict's right-hand man  felt that Francesco's decision not to live in the papal apartments was an "affront." Moreover, while recognizing that the pope is only one man, Gaenswein sadly exclaims, word for word: "Every day we wonder what new thing will be different (from before)." A rejection of a new course rather than an encouragement. Francis is alone, even if the hearts  of the faithful beat for him.
Il Fatto Quotidiano, 6 dicembre 2013
Details

Category: Latest News
Hits: 2026
Il Fatto quotidiano, 6 de dezembro de 2013
Francisco, o cansaço do papa solitário
Por Marco Politi | 7 dezembro de 2013
Mais informações a respeito: Jorge Mario Bergoglio, Papa Francisco, Pietro Parolin, Vaticano.
Balançando a cabeça, desmarcando encotro, um comentário brusco sobre as escolhas do novo pontífice. Quarta-feira passada, em poucas horas, soou a campainha de alerta para o papa Bergoglio. Finda a audiência geral na praça São Pedro – a temperatura estava fria - Francesco sentiu a cabeça girando, um leve mal-estar o obrigou a ir logo repousar, renunciando ao encontro com o cardeal Angelo Scola, vindo especialmente de Milão para lhe falar de uma futura visita à Expo. Não é qualquer coisa. Scola foi o principal concorrente de Bergoglio no conclave, não por motivos pessoais naturalmente, mas como expoente de uma outra plataforma. Scola ainda é uma das personalidades mais influentes entre os bispos italianos, e uma boa relação com ele é decisiva para orientar a CEI (Conferência Episcopal Italiana) na linha da reforma
Que o papa tem em mente.
Na verdade, Francisco está gastando exageradamente suas forças. Aos 76 anos e com a responsabilidade de uma organização de mais de um bilhão e cem mil afiliados, o papa argentino não teve tempo algum de férias neste verão. Diferentemente de João Paulo II, não se restaura com pequenas "fugas" na natureza, e diferentemente de Bento XVI, normalmente não se permite uma hora por dia de passeio pelos jardins do Vaticano. Aos jovens da Paróquia de São Cirilo em Roma disse, domingo passado, que se dava apenas meia hora de descanso depois do almoço, e depois ia "de novo ao trabalho até à noite". Francisco quer demais das suas forças.
Hã um motivo. Bergoglio percebe que não ter muito tempo à sua disposição. Uns dez anos, antes de resolver, ele também, provavelmente passar a outro. E dez anos na história da Igreja é muito pouco tempo. Na maré de elogios e de aplausos que o cerca, o papa argentino está só, muito só. Se fosse limitado ao programa que muitos cardeais eleitores esperavam dele, não haveria problemas. Reorganizar o IOR (o Banco do Vaticano) e agilizar a Cúria são questões técnicas de realização que não é difícil. Consultar os bispos com mais frequência, como vinha sendo solicitado ao futuro pontífice durante as reuniões gerais que precederam o conclave – podia ser feito com reuniões plenárias mais frequentes do colégio cardinalício e com uma pauta precisa.
Mas Francisco está fazendo muito mais do que imaginariam os seus eleitores (como aconteceu com João XXIII). Quer reformar a Cúria desde o alicerce, reorganizar o Sínodo dos bispos, dar forma a uma nova abordagem aos temas de sexualidade, incentivar o clero a abandonar atitudes burocráticas e auto-referenciais, mudar o estilo de poder dos bispos, inserir as mulheres em postos de gevernança, imprimir, por meio de uma nova comissão (ontem anunciada), um novo impulso à luta contra a pedofilia, protegendo as vítimas e dando orientações aos bispos.  
Há uma pergunta que paira no Palácio apostólico,  quem apóia Francisco? Com que forças ele pode contar? A resposta é que não há um "parido" ou um "movimento" ativo entre o clero e os bispos em favor de Francisco. Nâo se reforma um aparato corpulento como o eclesiástico –milhlares de bispos, centenas de milhares de padres e religiosos, uma rede de centros de poder grandes e pequenos – sem um robusto grupo de seguidores leais e engajados. Na Curia ainda não há um time bergogliano. O novo secretario de Estado, Dom Parolin, é o homem certo (em que pese sua forte marca sacerdotal) a trabalhar com Bergoglio, mas a maior parte dos funcionários curiais são provisórios. Até o presente, não se vê nos dicastérios da Cúria e no episcopado mundial um grupo compacto de cardeais, bispos e padres prontos a batalhar pelas suas reformas como poderiam estar os fautores da reforma gregoriana na Idade Média ou da reviravolta do Concílio de Trento. As conferências episcopais nacionais estão inertes.  Muitos assistem passivamente às intervenções  de Francisco. Muitos conservadores esperam em silêncio um passo seu em falso. Nas grandes organizações o aparato é conhecido como dotado de borracha. Nesta atmosfera, "as declarações do secretário de Ratzinger, Dom Gaenswein ao semanário alemão Zeit difundem inquietações. A revista, ainda que sem usar aspas, escreveu que para o braço direito de Bento XVI, a decisão do Papa Francisco de não morar nos apartamentos papais foi percebida como uma "afronta". Além disso, Gaenswein, mesmo reconhecendo que há um só papa, exclama desolado, textualmente: "Cada dia espero de novo o que será diferente (de antes)". Mais do que um desencorajamento, uma recusa do novo curso.   che un incoraggiamento una bocciatura del nuovo corso. Francisco está sozinho, ainda que o coração dos fiéis esteja batendo por ele.
Fonte: http://www.ilfattoquotidiano.it/2013/12/07/francesco-la-stanchezza-del-papa-solo/804379/
Trad.: Alder Júlio F. Calado.
Details

Category: Latest News
Hits: 2666
Un giramento di testa, un incontro mancato, un commento brusco alle scelte del nuovo pontefice. Mercoledì scorso, nell'arco di poche ore, è suonato un campanello d'allarme per papa Bergoglio.Finita l'udienza generale in piazza San Pietro – la temperatura era fredda – Francesco si è sentito girare la testa e il lieve malore lo ha costretto ad andarsi subito a riposare, rinunciando all'incontro con il cardinale Angelo Scola, venuto appositamente da Milano per parlargli di una futura visita all'Expo. Non è una cosa da niente. Scola è stato il principale antagonista di Bergoglio al conclave: non per motivi personali naturalmente, ma come esponente di un'altra piattaforma. Scola è tuttora una delle personalità più autorevoli tra i vescovi italiani e un buon rapporto con lui è decisivo per orientare la Cei sulla linea di riforma, che il papa ha in testa.
[German] [Portuguese] [English]
Details

Category: Latest News
Hits: 2682
Hans Küng writes in NCR: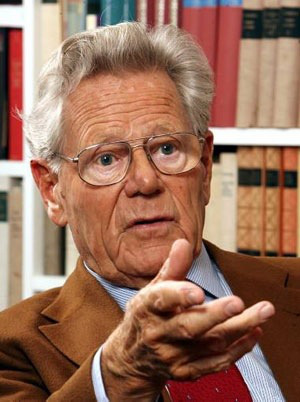 Church reform is forging ahead. In his apostolic exhortation Evangelii Gaudium, Pope Francis not only intensifies his criticism of capitalism and the fact that money rules the world, but speaks out clearly in favor of church reform "at all levels." He specifically advocates structural reforms -- namely, decentralization toward local dioceses and communities, reform of the papal office, upgrading the laity and against excessive clericalism, in favor of a more effective presence of women in the church, above all in the decision-making bodies. And he comes out equally clearly in favor of ecumenism and interreligious dialogue, especially with Judaism and Islam.
Details

Category: Latest News
Hits: 3893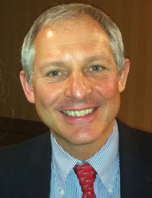 Almost 400 gathered in the Regency Hotel in Dublin on the 15th of November 2013 to hear The Tablet's Robert Mickens ponder the question 'Can Pope Francis deliver reform?' The meeting was organised by the ACP and ACI.
ACP's Fr Tony Flannery who has been forbidden to practice his priestly ministry by the CDF introduced Robert Mickens who gave a very detailed account of the impact Pope Francis is having in Rome and around the world. In summary Mickens concluded Pope Francis can only deliver real reforms if all reform groups around the world continue to press for open discussion, new structures and accountability. He also noted that Pope Francis might appoint 14 new cardinals at the consistory early in 2014.