This website is undergoing refurbishment.
We apologise for any inconvenience during your visit.
Latest News
Details

Category: Latest News
Hits: 3590
Martha Heizer y su marido Gerd se reúnen en casa para celebrar la Eucaristía junto con algunas otras personas de maneras similares a los que han sido largamente practicada por base la comunidad, es decir, sin un sacerdote canónicamente acreditado. Al mismo tiempo, por lo que sabemos, continúe siguiendo incluso las funciones parroquiales. Y "uno de los intentos de mejorar la coherencia con la práctica y la enseñanza de Jesús para que el Evangelio sea más accesible y comprensible para todos. Y "esta es la forma en que la Iglesia va a seguir en el futuro mediante el recurso a la llamada viri probati (y en perspectiva a mulieres probatae) para permitir la celebración de la Eucaristía, cuando la principal fe de la comunidad cristiana, que implica todos los bautizados y bautizadas miembros del Pueblo de Dios muchas situaciones en el mundo, por ejemplo en América Latina, donde es posible la presencia del sacerdote en una forma completamente irregular, están instando a que vaya en esta dirección. Esto ha pedido recientemente a Francis al Papa, el obispo de la diócesis de la Amazonia en Brasil Ervin Krautler, recibiendo, como usted sabe, mucho de escuchar.
Dicho esto, creo que el cardenal Muller (ex prefecto-S. Bureau), que sabe que Martha Heizer es el presidente del Movimiento Internacional Somos Iglesia y, hace unas semanas, aunque la sección austriaca Wir Sind Kirche, ha "utilizado" en esta historia para un ataque, de forma indirecta, pero muy duro, el nuevo curso del Papa Francisco y reformas esenciales que él trata de proponer. Usted no puede ninguna otra interpretación antes de una acción contra el presidente del movimiento principal durante años ha comprometido con la reforma de la Iglesia Católica en línea con el Consejo y que, ahora, con convicción confirmó el mensaje del nuevo obispo de Roma. La pregunta, por lo que fue acusado Martha, se paralizó durante tres años, y parecía abandonado. No por casualidad se alivia ahora que la batalla es en la Iglesia está haciendo a paso ligero.
El movimiento "Somos Iglesia" rechaza el decreto del ex-S.Ufficio, expresa sus condolencias a Marta y Gerd y confirma su lugar lleno dentro de la Iglesia de la cual se siente parte a través de, a pesar de los que dicen para proteger la fe y en su lugar sólo protege el derecho canónico.
Roma, 22 de mayo 2014 Vittorio Bellavite, portavoz de "Noi Siamo Chiesa"
Details

Category: Latest News
Hits: 3650
Communiqué de presse de Noi Siamo Chiesa – 22 mai 2014
Décret de l'ex – Saint Office contre la présidente internationale de Nous sommes Eglise. Nous rejetons le décret déclare le porte-parole de « Noi Siamo Chiesa »
Martha Heizer et son époux Gerd se réunissent à la maison pour célébrer l'Eucharistie avec quelques autres personnes de façon similaire à ce qui se pratique depuis longtemps dans les communautés de base, c'est-à-dire sans prêtre canoniquement accrédité. En même temps, d'après ce que nous savons, ils continuent à suivre aussi les offices paroissiaux. C'est une des tentatives visant à améliorer la cohérence avec la pratique et l'enseignement de Jésus pour rendre l'Evangile plus accessible et compréhensible pour tous. C'est le chemin que l'Eglise devra suivre à l'avenir via le recours aux soi-disant viri probati (et en prospective auxmulieres probatae) pour permettre que puissent participer à la célébration eucharistique, moment  principal de la foi de la communauté chrétienne, tous les baptisés et baptisées, tous les membres du Peuple de Dieu. De très nombreuses situations dans le monde, par exemple en Amérique latine, où la présence du prêtre est possible de façon très occasionnelle, demandent avec insistance que l'on aille dans cette direction. Cette demande a récemment été faite au pape François par l'évêque du diocèse de l'Amazonie au Brésil Ervin Krautler, et a reçu une écoute attentive d'après ce que l'on sait.
Cela dit, je crois que le cardinal Muller (préfet de l'ex Saint office), qui sait bien que Martha Heizer est la présidente du Mouvement internationalWe are church et, depuis quelques semaines, également de sa section autrichienne Wir Sind Kirche, a « utilisé » cette histoire pour une attaque, indirecte mais très dure,  du nouveau cours du Pape François et des réformes indispensables qu'il essaie de proposer. Aucune autre interprétation n'est possible face à une intervention vis-à-vis de la Présidente du principal mouvement qui depuis des années s'investit dans la réforme de l'Eglise catholique dans la ligne du Concile et qui, maintenant, a accueilli avec conviction le message du nouvel évêque de Rome. L'accusation dont était l'objet Martha, était bloquée depuis trois ans, et semblait abandonnée. Ce n'est pas un hasard si elle est soulevée maintenant que la bataille dans l'Eglise est en train de devenir vive.
Le mouvement « Noi siamo Chiesa » rejette le décret de l'ex- Saint Office, exprime sa solidarité à Martha et à Gerd et confirme sa place entière au sein de l'Eglise dont nous faisons profondément partie, en dépit de ceux qui prétendent sauvegarder la foi mais qui sauvegardent seulement le droit canon.
Rome, 22 mai 2014
Vittorio Bellavite, porte-parole de « Noi Siamo Chiesa »
Traduction française par Lucette Bottinelli
Details

Category: Latest News
Hits: 2321
[English] [German] [French] [Spanish]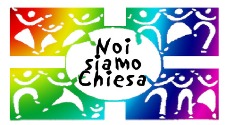 Martha Heizer e il marito Gerd si riuniscono in casa per celebrare insieme l'Eucaristia con altre poche persone con modalità simili a quelle che da tempo sono praticate dalle comunità di base, cioè senza un prete canonicamente accreditato. Contemporaneamente, a quanto ci è dato di sapere, continuano a seguire anche le funzioni parrocchiali.  E' uno dei tentativi di maggiore coerenza  con la  prassi e con l'insegnamento di Gesù per rendere il Vangelo più accessibile e più comprensibile a tutti. E' questa la strada che la Chiesa dovrà seguire in futuro ricorrendo  ai cosidetti viri probati ( e in prospettiva alle mulieres probatae) per permettere che alla celebrazione eucaristica, momento principale della fede della comunità cristiana, partecipino tutti i battezzati e le battezzate, tutti i  membri del Popolo di Dio. Moltissime situazioni nel mondo, per esempio in America latina, dove la presenza del prete è possibile in modo del tutto saltuario, chiedono insistentemente che si vada in questa direzione. Questo ha chiesto recentemente a papa Francesco il vescovo della diocesi di Amazzonia in Brasile Ervin Krautler, ricevendo, a quanto si sa,  molto ascolto.
Ciò premesso, ritengo che  il Card. Muller (prefetto dell'ex-S.Ufficio), che ben sa che Martha Heizer è la Presidente dell'International Movement We Are Church e, da poche settimane, anche della sezione austriaca  Wir Sind Kirche, abbia "usato" di questa vicenda per un attacco, indiretto ma molto duro, al nuovo corso di papa Francesco  e alle riforme indispensabili che egli cerca di proporre. Non è possibile nessuna altra interpretazione davanti a  un intervento nei confronti della Presidente  del principale movimento  che da anni si impegna per la riforma della Chiesa cattolica nella linea del Concilio e che, ora, ha accolto con convinzione il messaggio del nuovo vescovo di Roma. La questione, di cui era imputata Martha, era ferma da tre anni e sembrava abbandonata. Non a caso viene risollevata ora che nella Chiesa lo scontro si sta facendo vivace.
Il movimento "Noi Siamo Chiesa" respinge il decreto del ex-S.Ufficio, esprime la sua solidarietà a Martha e a Gerd e conferma la sua completa  collocazione all'interno della Chiesa di cui si sente parte fino in fondo, a dispetto di chi pretende di tutelare la fede e invece tutela solo il diritto canonico.
Roma, 22 maggio 2014   Vittorio Bellavite, portavoce di "Noi Siamo Chiesa"    
See also
Zur Exkommunikation durch Bischof Scheuer
Excomunión a la responsable del movimiento «Somos Iglesia»
Excomulgados por celebrar sin cura la Cena del Señor
Excommuniés pour avoir célébré la messe sans prêtre
¿Celebrar la Eucaristía sin un sacerdote?
Commentary by Dr Paul Collins (Catholica)
Statement by the Austrian Priests' Initiative  [German] [English] [Spanish]
Details

Category: Latest News
Hits: 2808
El prelado, defensor de los indígenas, falleció a los 91 años de edad en Goainia
El obispo brasileño Tomás Balduíno, conocido por su defensa de la reforma agraria en favor de los derechos de los "pobres de la tierra" y de los indígenas, ha fallecido en Goiania, capital del estado de Goiás, informó hoy la Comisión Pastoral de la Tierra (CPT), de la que fue fundador.
Details

Category: Latest News
Hits: 1780
Why the intense fascination paid to Pope Francis—or any pope—isn't good for the Catholic Church
by Paul Baumann
"The fixation on the papacy trivializes the faith of Catholics, the vast majority of whom throughout history have had little knowledge of, and no contact with, any pope. Traditionally, the papacy was the court of last resort in adjudicating disagreements among the faithful. But in the last century or so it has increasingly become the avenue of first resort, determined to meddle in every theological or ecclesiological dispute. If American nuns are flirting with novel styles of ministry, the Vatican intercedes. If translations of liturgical texts incorporate a bit of inclusive language, Rome takes out its red pencil. This meddling Vatican infantilizes the church's bishops, who seem to change their tune (as well as their dress) in response to every new papal fashion. Bishops in turn demand deference from the clergy and laity. The consequences have been all too clear: As in any heavily top-down organization, local initiatives fail to gain a foothold, or fizzle out for lack of dynamic leadership, and apathy prevails in the pews. Institutional gridlock and paralysis have become the norm. Seminaries are empty, and clerical talent is thin on the ground."
Details

Category: Latest News
Hits: 2669
Wenn die österreichischen Bischöfe heute, Montag, zum Ad-limina-Besuch beim katholischen Kirchenoberhaupt eintreffen, sind die Ergebnisse von Tausenden Einzelbefragungen mit im Gepäck. Das sind die Rückmeldungen der Gläubigen auf den vatikanischen Fragenbogen. Mehr als 34.000 heimische Katholiken beteiligten sich an der päpstlichen Umfrage zu Ehe und Familie. Die Fragebögen werden dem Generalsekretariat der Bischofssynode übergeben, das die Synode zur Familie vorbereitet. Nach dem Pontifikatswechsel sind die Erwartungen an eine grundlegende Kirchenreform groß.