This website is undergoing refurbishment.
We apologise for any inconvenience during your visit.
Latest News
Details

Category: Latest News
Hits: 998
All over the world public worship is ceasing due to the Coronavirus pandemic. We Are Church members are praying and celebrating their union with Jesus in their homes or making videos so others, who may be in isolation, may join them.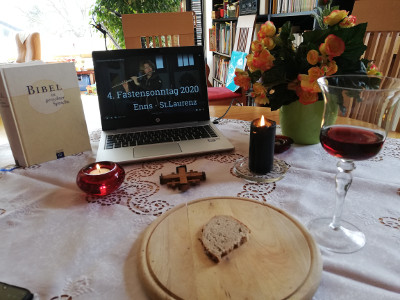 Austria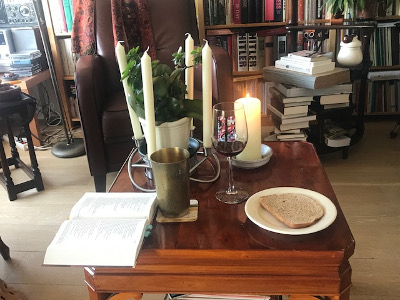 The Netherlands
Details

Category: Latest News
Hits: 1230
With many voices, but one vision - Catholic women set out on a pilgrimage towards Rome for dignity and equality in the Roman Catholic Church
Rome - 23-25 January, 2020
Catholics from 5 continents and different areas such as universities, religious orders, associations, initiatives, journalism as well as theologians, volunteers, reform activists and pastoral workers in church service, came together last week in Rome to bring together decades of commitment to equal dignity and equal rights for women in the Catholic Church worldwide.
Details

Category: Latest News
Hits: 1738
Catholic women's network in German-speaking countries: "That's the only way forward!"
Catholic women of women's associations, initiatives, women religious orders and church bodies from Germany, Austria, Liechtenstein and Switzerland came together over the weekend to network for the very first time.
The global initiative Voices of Faith had invited the key figures to Stuttgart from 1 to 3 November 2019.
The women's network agreed that in view of the catastrophic church crisis, urgently needed reforms must now be tackled.
The network agrees with Doris Wagner's statement that we women urgently need to stop supporting violent structures. The effective participation of women is needed now, so that vulnerable and wounded people and the mortally threatened creation can once again be at the centre of church commitment. "We women no longer have time to wait. We stand up together and do our utmost to ensure that the church has a future: life-friendly and women-friendly. We call on all women: Use your positive power for change!" said Chantal Götz, Managing Director of Voices of Faith.
At this first meeting, the network identified key issues and gave working groups authority and confidence to work on these issues to overcome internal church blockages. Some of these issues discussed were: Sacrament theology and office structure, criteria and transparency in episcopal ordinations and appointments, symbolic order and vulnerability.
The network also agreed: We urgently need an international meeting at world church level. The participants empower Voices of Faith, with the support of the networks mentioned below, to take the organisation of this meeting into their own hands.
Details

Category: Latest News
Hits: 2635
September 26, 2019
For Immediate Release
[ German ]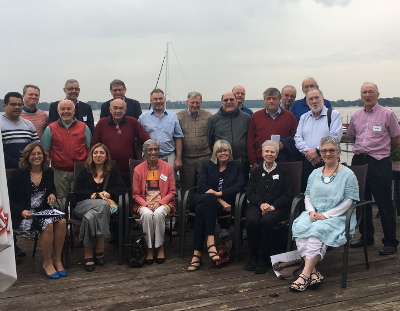 International Catholic Reform Network (ICRN) supports the ongoing work in parishes that are calling women and men to prepare them to preside over the Eucharist. This includes being responsible for the pastoral care and sacramental life of their parish community as was practiced in the early Church before the institution of the ordained priesthood.
ICRN calls on the Polish Bishops to comply with Church teaching regarding LGBT people that calls all to respect the intrinsic dignity of each person in word, action, and law. Attached below is our Warsaw Statement on LGBT.
ICRN voted unanimously to support the charter on the Fundamental Rights and Responsibilities of all Catholics worldwide which obligates the entire church to respect the primacy of conscience; the equality of all Catholics in the church; freedom of expression, including the freedom to dissent; the right and responsibility to participate in a Eucharistic community and to receive responsible pastoral care; genuine participation in decision making, including the selection of their leaders; due and just process when accusations are made; protection of children, and others.
Details

Category: Latest News
Hits: 2438
All Nice things were said about the responsibility to victims – listen, take on the journey and responsibility to respond.
We tried to provide listening to victims, heard the cry of young, have guidelines to stimulate discussions which include financial responsibility, relationship between Bishops and Superiors of Religious Congregations, ensuring health community life of priests, etc.
Pope gave a short speech he emphasized listening, Spirit of solidarity and what he expects to happen, a conversion and purification. We need to obtain concrete results. He has prepared a handout of 21 points which will be made into a booklet. Collaboration with all people of goodwill. He will raise marriage age (and change Canon Law), from 14 to 16 (is this progress??? Which century are we living in??)
Read more: Sex Abuse Summit - Press Briefing 21 February 2019
Details

Category: Latest News
Hits: 2392
Message from Colm Holmes, Chair of We Are Church International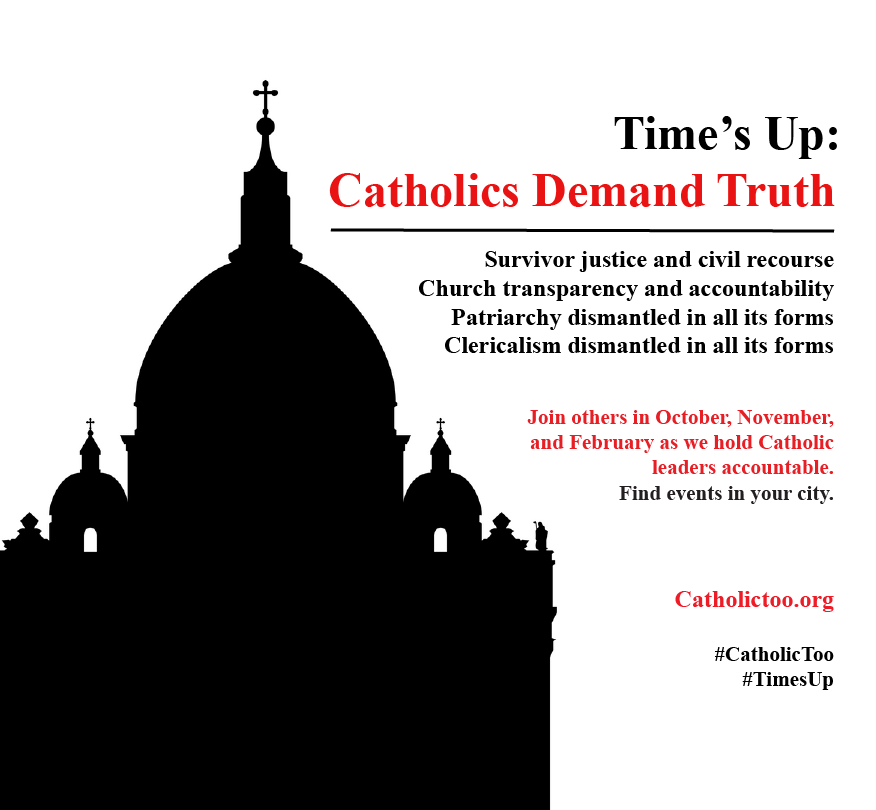 This is certainly a time of turmoil in our hierarchical church with cardinals and bishops openly attacking Pope Francis and each other.
I am writing to invite you to consider taking part in a worldwide campaign leading up to the meeting of Pope Francis and the Heads of Bishops Conferences in Rome in February 2019.
Your WAC Co-ordinating team has agreed that WAC International join US Reform Groups campaign "Time's Up: Catholics Demand Truth"
A large number of U.S. Reform Groups (including DignityUSA; Call To Action; WOC; FutureChurch) launched this campaign in September 2018. They are organizing prayer vigils on the first Sunday of November, December, January and February – leading up to the February 2019 meeting in Rome of all the Heads of Bishop's Conferences. The call for truth covers 4 main areas (see Appendix 1 below for full details):
i. Survivor Justice and Civil Recourse
ii. Church Transparency and Accountability
iii. Patriarchy Dismantled in all its forms
iv. Clericalism Dismantled in all its forms
You will find more details at this website http://catholictoo.org/.