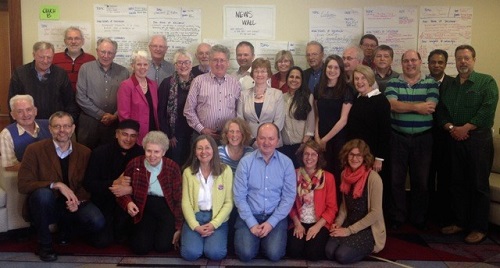 Press Release
Limerick, 16.04.2015. "With the resignation of Pope Benedict we are at the end of an era, and this is our best chance to renew the church for a long time", Father Tony Flannery of the Irish Association of Catholic Priests (ACP) said during an international conference in Limerick that brought together over 30 Catholic priests and church citizens from Ireland, Austria, Australia, Germany, India, Italy, Slovakia, Switzerland, the U.K. and the U.S.. The four-day meeting was hosted by the ACP.
"The election of Pope Francis has begun a new era in Catholicism", Father Flannery added. The meeting called on the Bishops of their respective countries courageously and publicly to support the vision and the programme of Francis for the Church. A key issue will be to devolve authority away from the Vatican to local churches. Connected to this is the need to enhance the authority of the local church, especially parishes.
Read more: New Era – Last chance: Catholic Priests Associations and Reform Groups unite in International...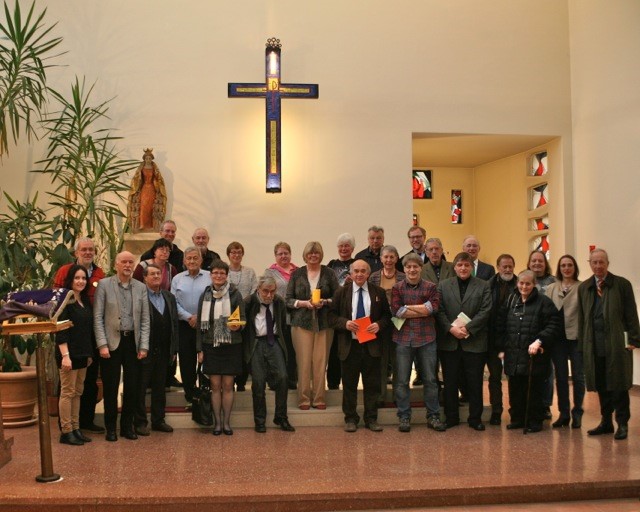 At this year's IMWAC-Council meeting member groups confirmed their support for Pope Francis' goals for reformation in the spirit of the Second Vatican Council and encouraged the bishops to increase their backing.
Key issues were the Family Synod and Council 50 meeting in Rome November 2015.
The delegates decided on three priorities that IMWAC believes should be adopted by the Family Synod:
An open and sensitive handling of those who have remarried, and Catholics in families that don´t follow the narrow standards of the Roman Catholic teaching.
Respectful and non-discriminatory acceptance of lesbian, gay, bisexual and transgender people,
A fundamentally new understanding of sexuality and major events in human life to guide the development of the Church's moral teaching and pastoral practice. 
Read more: IMWAC Council meets as a family in Vienna - 13 to 15 March 2015
A reflection by Luis Gutierez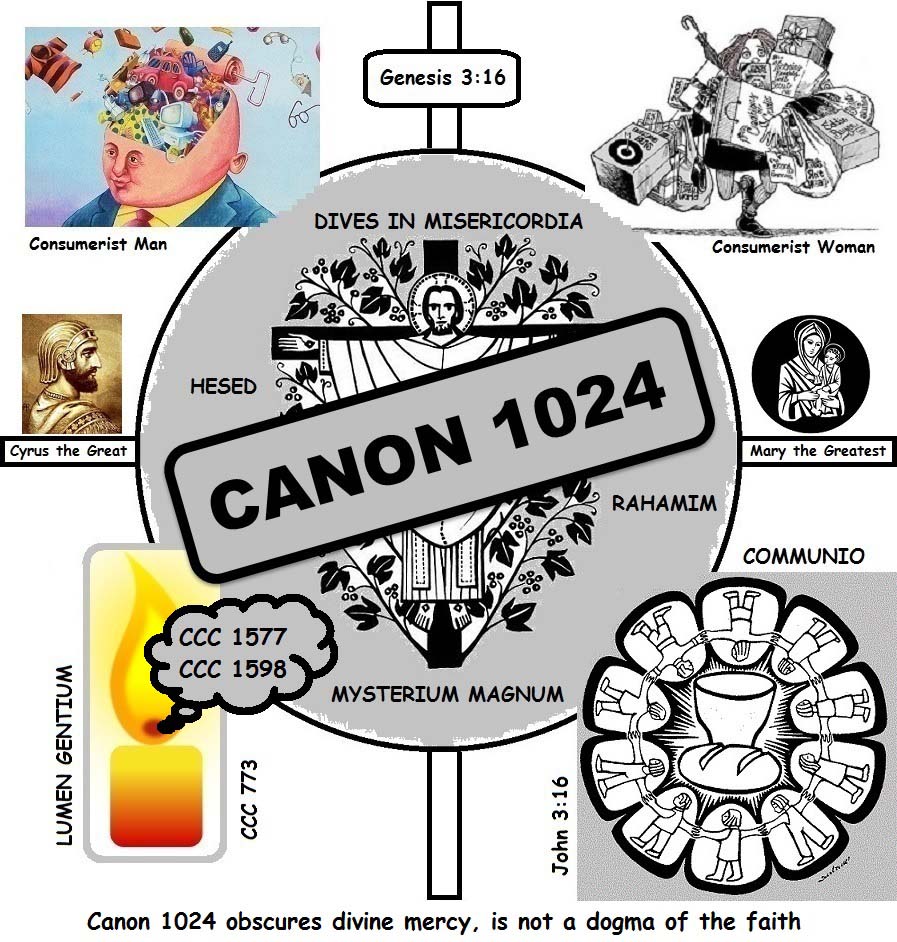 El canon 1024 oscurece la misericordia divina, no es un dogma de fe
Canone 1024 oscura misericordia divina, non è un dogma della fede
Canon 1024 obscures divine mercy, is not a dogma of the faith
Canon 1024 obscurece a misericórdia divina, não é um dogma da fé
Canon 1024 obscurcit la miséricorde divine, ne est pas un dogme de la foi
Canon 1024 zaciemnia boskie milosierdzie, nie jest dogmatem wiary

Regina apostolorum, ora pro nobis

Pax Christi,
Luis
Pope Francis said the theologian is first of all a believer who hears the word of God and who humbly listens to what the Holy Spirit says to the churches. His remarks came in an address on Friday to members of the International Theological Commission. The Pope noted that the Commission's mission is to study doctrinal problems of great importance, especially those which present new points of view. In his speech, the Pope said he wanted to draw particular attention to the importance of listening. He also noted the significantly greater presence of women on the Commission.
Noi Siamo Chiesa says "The speeches of Pope Francis in Strasbourg have an importance that the media have not grasped"  [Italian]