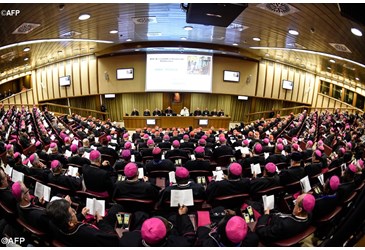 (Vatican Radio) Pope Francis's highly-anticipated post-synodal Apostolic Exhortation, "Amoris Laetitia" (The Joy of Love) on love in the family will be released on Friday 8th April. The Vatican said the Exhortation will be presented to journalists at the Holy See's Press Office on Friday 8th April at 11.30. 
The text of the Apostolic Exhortation in Italian, French, English, German, Spanish and  Portuguese (in paper and/or digital format) will be available to accredited journalists from 8.00 a.m. (Rome time) on Friday 8th April. However, the document will remain under embargo until 12 noon that day. 
The panel of speakers at the press conference will include: Cardinal Lorenzo Baldisseri, general secretary of the Synod of Bishops; Cardinal Christoph Schönborn, O.P., archbishop of Vienna, and an Italian married couple: Professor Francesco Miano, lecturer in moral philosophy at Rome's University of Tor Vergata, and his wife, Professor Giuseppina De Simone in Miano, lecturer in philosophy at the Theological Faculty of Southern Italy in Naples.
A simultaneous translation service will be available in Italian, English and Spanish. The Press Conference can be seen via live streaming (audio-video) on the site: http://player.rv.va (Vatican Player, Vatican Radio) where it will subsequently remain available on demand. 
Read more: April 8: Release of post-synodal Apostolic Exhortation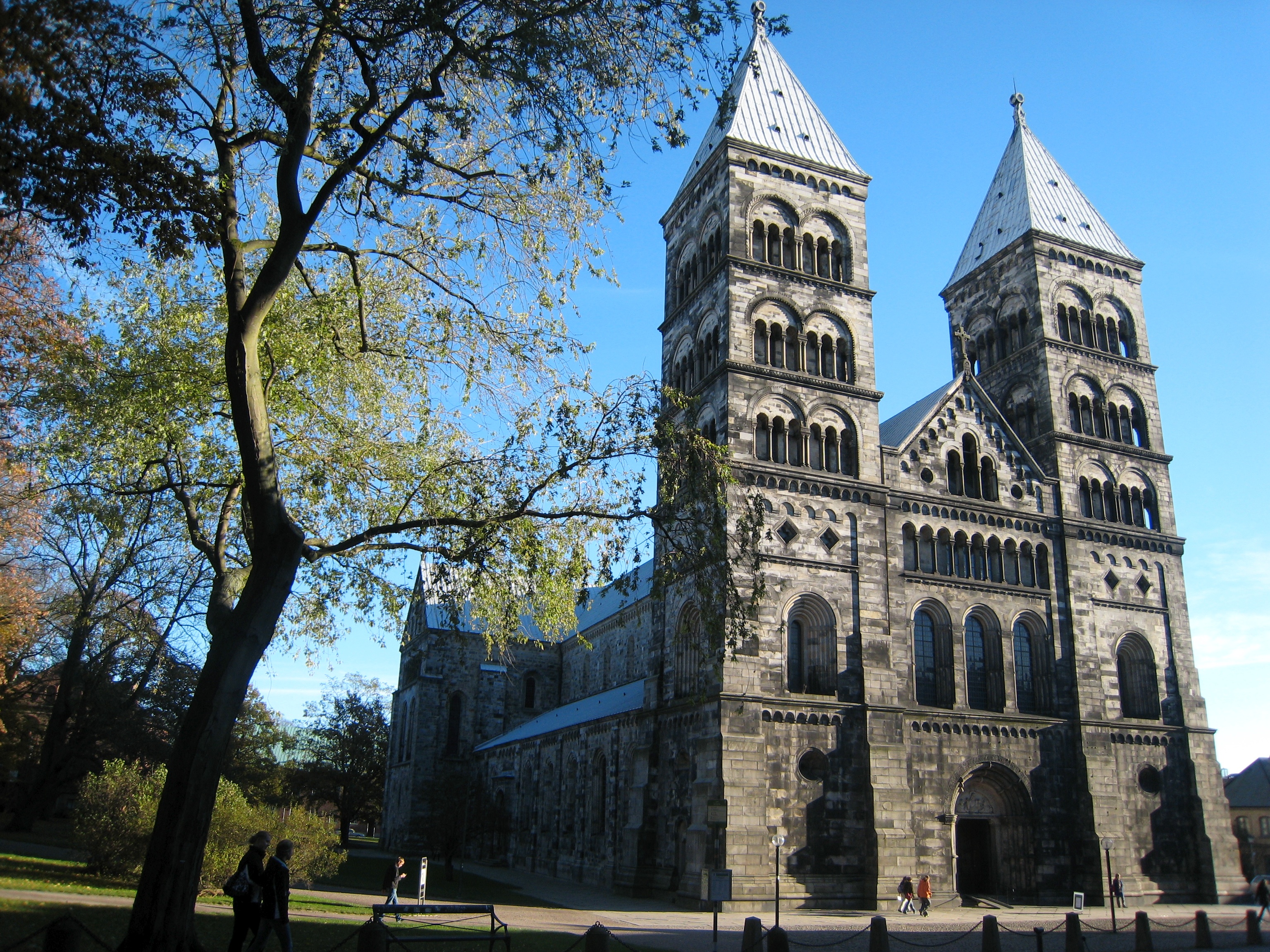 GENEVA/VATICAN CITY, 25 January 2016 - The Lutheran World Federation (LWF) and the Catholic Church will hold a joint ecumenical commemoration of the Reformation on 31 October 2016 in Lund, Sweden.
Pope Francis, LWF President Bishop Dr Munib A. Younan and General Secretary Rev. Dr Martin Junge will lead the Ecumenical Commemoration in cooperation with the Church of Sweden and the Catholic Diocese of Stockholm.
The joint ecumenical event will take place in the city of Lund in anticipation of the 500th Reformation anniversary in 2017. It will highlight the solid ecumenical developments between Catholics and Lutherans and the joint gifts received through dialogue. The event will include a common worship based on the recently published Catholic-Lutheran "Common Prayer" liturgical guide.
"The LWF is approaching the Reformation anniversary in a spirit of ecumenical accountability," says LWF General Secretary Rev. Dr Martin Junge. "I'm carried by the profound conviction that by working towards reconciliation between Lutherans and Catholics, we are working towards justice, peace and reconciliation in a world torn apart by conflict and violence."
Read more: Pope Francis, LWF President Bishop Younan and General Secretary Junge to lead October event
Agenda for the gathering of delegates in Rome
20-22 November 2015
Friday 20th of November 2015 
14:00 Opening of the registration arrival of delegates, installation of the fair,
18:00 Official openning of the fair and welcome party
19:30 dinner at at Casa Lasalle
20:45 -22:00 Aula Magna :
Welcome and introduction of delegates, presentation of the program, of the workshops and of the process to finalise the Charter:
Saturday 21st of November 2015
8: 00 to 9:00 visit of the fair contribution to the Charter, inscription to workshops
9:00 to 10:30 Plenary Session I Aula Magna
- Opening
- Prayer :Enrico Peyretti
- Perspectives open by Pope Francis for the evolution of the Catholic Church and reforms to meet the challenges of our evolving 21st century world : Dr Nontando Hadebe (woman theologian from Zimbabwe and South Africa)
- Discussion
10:30- 11:00 Coffe Break, visit of the fair and inscription for the workshops
11:00 to 12:45 Pleanry Session II  in Aula Magna
Issues, experiences, expectations and proposals for the renewal of our Church and its implication in the world of to-day, from the different continents:
- Africa: Douglas Irvine (WAACSA, South Africa), Georges Obolo, (Gabon), President of the coordination of the African Network of Former Catholic Youth Students (RAJA)
- Latin America : Socorro Martinez Maqueo, (Mexico), Articulacion Continental de Comunidades eclesiales de base
- North America: Jamie Manson (USA), columnist and books editor for the National Catholic Reporter,(to be confirmed)
- Asia : Paul Hwang, (South Korea), Center for Asia Peace and solidarity under Woori Theology Institute, and Felicia Dian Revenska Parera (Indonesia), Pax Romana IMCS
- Europe : Alice Gombault (France), theologian, former professor at Institut catholique de Paris,(to be confirmed)
- Discussion
13h00 Lunch
14:00-14:30 visit of the fair contribution to the Charter
14:30 to 16:00  Workshops: 4 worhshops in parallel, (see details in attached sheet)
series I  : Challenges of the world to be met by a Church inspired by the Gospel:
- I.1 Peace and war, non-violent solutions of conflicts Church and Christian actions for peace
- I.2 Social and economic justice, respect of Human Rights, migration, trafficking/ Commitment of Christians and Church, Church of the Poor
- I.3 Environment, sustainability/Commitment of Christians and Church, Encyclical "Laudato Si"
- I.4  Societal issues, family (synod results), person sexuality, gender, LGBT, impact of cultures and religions,
16:00 -16:30 Coffe Break and visit of the fair
16:30- 18:00 Workshops: 4 worhshops in parallel, (see details in attached sheet)
series II : A church inspired by  the Gospel for elightening the world
- II.1 Organization of the Church, reform of ministries and inclusion of women in coherence with Women / Men equality for responsibilities, communities, functioning;
- II.2 Base Ecclesial Communities, Grass-Root communities, their experiences, their actions, their relationships with the institution.
- II.3 Inter and Intra religious dialogues, interconvictional dialogues, horizontal and vertical transcendences, universality of spirituality, cultures, beliefs and religions.
- II.4 The pact of Catacombs and renewal of our Church, outputs of the Colloquium on the revival of the pact of catacombs
18:15-19:30 CasaLaSalle Church: celebration and liturgy
San Romero Mass
19:30 Dinner
20:45-22:00 Open meeting of reporters, moderatores of workshops: preparation of the report of workshops and finalisation of Charter
 Free time for discussion, visit of the fair
Sunday 22nd  of November
9: 00 -10:30    Plenary Session III  in Aula Magna:
- Overview of the work of the  workshops
- Proclamation of the Charter
- Follow-up of the gathering
- Final prayer and Farewell:
10:30-11:15  Move to St Peter Square
11:15-12:30   Meeting at St Peter Square
14h30-16h30  Final optional meeting at Casa LaSalle
Organisation of a lively Network
After 50 years, help relight the flame of Vatican II !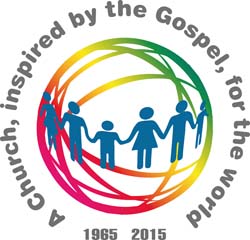 [Conference programme]
We are faithful Catholics loyal to the message of Vatican II. Over the past 50 years, many of us calling for reforms promised at the Council have been ignored. The second Vatican Council[1] encouraged us to speak out for the good of our Church and Pope Francis has now echoed this message in his apostolic exhortation 'Evangelii Gaudium'[2]
Now is the time for the hidden part of the Church to emerge from the catacombs - Join us for this once in a lifetime meeting of reform groups and leading Catholic scholars from all over the world.
As equal disciples of Jesus, we are called to show the world and the Church that the seeds planted by the second Vatican Council have produced new growth over the past 50 years. We want to hear about our experiences of keeping the Church alive as inspired by the spirit of Vatican II, what our vision is for its future, and how local groups are living and expressing faith today within an evolving world. Our diversity will show the richness and vitality of the people of God in its unity (I cor 12), as in the different colors of a rainbow
Reform groups, associations and movements, grass-root communities, and interested associations, are organizing throughout the world local events to celebrate the 50th anniversary of the close of Vatican II that opened new ways of being Church. Remembering how the apostles and disciples of Jesus came together (Acts 15, 2-4), we are inviting delegates of these movements inspired by Council Vatican II to meet together in a worldwide event in Rome on the 20th -22th of November 2015, in order to celebrate the 50th anniversary of the close of Vatican II, to know each other and to exchange our local experiences and reflections.
[1] Lumen Gentium IV, 37 : The laity should openly reveal to them their needs and desires with that freedom and confidence which is fitting for children of God and brothers in Christ. They are, by reason of the knowledge, competence or outstanding ability which they may enjoy, permitted and sometimes even obliged to express their opinion on those things which concern the good of the Church.
[2]Evangelii Gaudium, (26), (29), (31) : At yet other times, the Bishop will have to walk after the people, helping those who lag behind and – above all – allowing the flock to strike out on new paths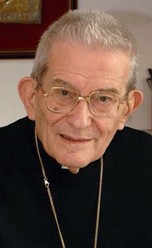 Cardinal Capovilla is a great person in the history of the Council
Telegram  to Don Loris Capovilla     Sotto Il Monte-Bergamo
Dear Father Loris,
For your  one hundred years I communicate the warm friendship and deep affection of the international movement We Are Church and of the movement Noi Siamo Chiesa  Thank you for all you did for the Church in the spirit of the Gospel and of the Council especially  collaborating with Pope John
A fraternal embrace 
Vittorio Bellavite (National Spokeperson  of  Noi Siamo Chiesa)
Rome, 14 october 2015
Read more about Cardinal Capovilla 
Telegramma a  Don Loris Capovilla    Sottoilmonte-Bergamo
Caro don Loris per i suoi cento anni le comunico la viva amicizia e il profondo affetto del movimento internazionale We Are Church e del movimento Noi Siamo Chiesa La ringraziamo per tutto quello che ha fatto per la Chiesa nello spirito del Vangelo e del Concilio in particolare collaborando con papa Giovanni Un abbraccio fraterno Vittorio Bellavite coordinatore nazionale di Noi Siamo Chiesa
Roma, 14 ottobre 2015
The 14th general assembly of the Synod of Bishops opens in Rome Oct. 4. It will bring together some 300 cardinals and bishops, along with a few dozen lay and religious advisers and consultors to discuss pressing issues around family life.
The synod -- its official theme is "The Vocation and Mission of the Family in the Church and Contemporary World" -- runs until Oct. 25 and is the culmination of more than two years of preparation that included among the widest consultations the Vatican has ever undertaken.