This website is undergoing refurbishment.
We apologise for any inconvenience during your visit.
Latest News
Details

Category: Latest News
Hits: 2528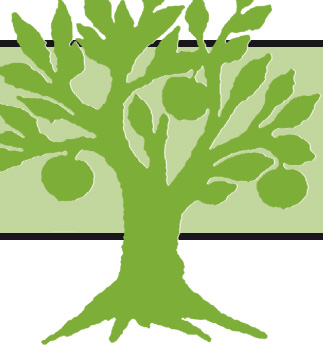 The Apfelbaum Foundation, founded in 1989, works in partnership with others for a growing together of worlds
[ German ]
We Are Church has won the Integration Award 2017, from the Aprelbaum Foundation - together with Prof. Günter Hegele of the professional Evangelical academics in Germany.
Founded in 1989, the charitable Apfelbaum Foundation promotes long-term and applied initiatives for community growth and development.
The citation reads:
"The Foundation gives you the Integration Award 2017
for your persistent development and perseverance of the internationally networked Movement We Are Church and
for your empathic and creative proposals for reforms in your own Catholic Church, but also for your 'yes' to the Reformation 500 years ago and to a reconciled Diversity of Christians in an ecumenical spirit. "
We are Church, in receiving this prize, sees itself in very good company. Hans Küng and OikoCredit were first prize winners in 1996. Other laureates and winners include: Eugen Drewermann, Alice Schwarzer, Rupert Neudeck, Monika Hauser, Richard Schröder, Karl-Josef Kuschel, Tilman Zülch and Lamya Kaddor. 
Recipient organisations include, among others, Amnesty International, the Reconciliation Service for Peace, the Terre des Femmes, the MSF, the OSCE, the Nes Ammim in Israel.
We have received regular support from the Apfelbaum Foundation from their priority fund "convergence of religions", and this has been an incentive for us over many years.  Now, at the beginning of this Anniversary Year of The Reformation, The Integration Award 2017 will spur us on to continue our work for a more integrated world.
We Are Church Germany
Details

Category: Latest News
Hits: 2556
by Tony Flannery C.Ss.R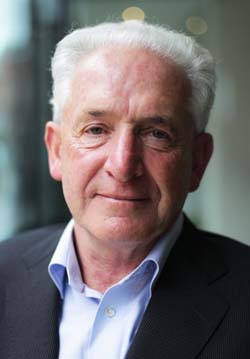 This January marks a significant milestone in my life; the eighteenth of the month is my seventieth birthday. I have wondered how best to mark it. I am not by nature a 'party person', so that option did not greatly appeal to me. Having spent forty years of my life ministering as a priest, I am now into my fifth year when I am forbidden by Church authorities to minister publicly. I have decided to honour my age, and my lifetime, by ignoring the Church censures, and celebrating a public Mass. Since I would not be allowed to do so either in a Catholic church or other Catholic controlled building, I have chosen, with the kind permission of the committee, to celebrate it in the local community hall in the village where I now live, which means that the Mass will take place in Killimordaly Community Centre on Sunday, January 22nd, at 2.30pm.
Why am I doing this? I don't think that I am doing it just for the sake of defying Church authorities. Neither do I want it to be the beginning of an unofficial ministry on my part. I have no wish to start a new ecclesial movement. My reasons are as follows:
1. For the last five years I have been in something of a 'limbo' state, neither fully in or fully out of the priesthood. I have known from an early stage that there was no possibility of a resolution of the dispute between myself and the Vatican. So this public Mass will be for me a way of acknowledging the forty years of my life, and the work I did as a priest—a way of acknowledging who I am.
2. Since my dispute with the Vatican went public I have received enormous support from people all over the country, and indeed internationally. Eucharist is essentially a thanksgiving and In this Mass I am giving thanks for the good will of many people.
3. Since the beginning of my difference with the CDF, I have consistently held to one fundamental point. I don't have any problem with the Church exercising authority. Every institution needs an authority structure. But authority must be exercised in a way that is just, and that respects the dignity of the person. In my experience, and in the experience of many others whom I have come to know in these past years, Church authority is exercised in a way that is unjust and abusive. For that reason I hope that my action will highlight once again the urgent need for change in the way the Vatican deals with people who express opinions that are considered to be at odds with official Church teaching.
4. In celebrating this public Mass I am also saying something else that I regard as important. The Mass, the Eucharist, is not in the ownership of the Congregation for the Doctrine of the Faith, or indeed of the Vatican. It belongs to the believing communities. That was where it began in the early Church, and where it finds its true meaning. My hope is, in this time of great change and upheaval in Church and society, that the believing communities begin, by whatever means possible, to regain ownership of the Eucharist. My late Redemptorist confrere, and distinguished theologian, Bernard Haring, put it this way: "The people of God have a God-given right to the Eucharist. On the basis of human law, to deprive the people of God of the Eucharist is objectively gravely sinful"
I am somewhat apprehensive about presiding at a public mass after almost 5 years in the wilderness, but to quote Macbeth, "to go back is as tedious as to go on" and I now feel the urge to take a positive step.
Directions:
For those who may wish to come to this event from various parts of the country, this is how you will find Killimordaly Community Centre:
Leave the M6 at exit 16, and take the road to KILTULLAGH.
Having reached the village of Kiltullagh – the church is clearly visible in front of you – follow the sign for Ballinasloe.
After about two hundred yards take a left off this road, and follow the signs for ATTYMON. After about a mile you will pass the hurling pitch on your right. A few hundred yards further on you will see the Community Centre, also on the right.
After the Mass refreshments will be available in the local pub, The Earl Inn, about a mile from the hall.
Somebody sent me the following, for directions on a Sat Nav or a phone. Don't know if my copy and transfer of them will work.
Sat Nav coordinates
N53.306831,W8.621337
Smart phone directions Google Maps
https://goo.gl/maps/fy7weCczqCA2
Details

Category: Latest News
Hits: 2398

Never say never.
In the past, our popes told us:
women are inferior to men

women must obey their husbands

women become unclean through child birth
And now Pope Francis has said that the teaching of Saint Pope John Paul II that women can never be ordained as Catholic priests is "the last word" and that it is "clear." This is another belief that will fall away in time.

Sigrid Grabmeier, Chair of We Are Church International, said, "Our popes find it very hard to understand God's call to women because they spend most of their time discussing the role of women with celibate men.  A renewed church is growing where all will be priests and prophets. This will better enable our church to live out the Gospel of Jesus. "
We Are Church International Council meeting in Rome
6 November 2016
Contact: Marianne Duddy-Burke, We Are Church media, This email address is being protected from spambots. You need JavaScript enabled to view it., +1 617-669-7810
###
We Are Church International, founded in Rome in 1996, is a global coalition of national church reform groups. It is committed to the renewal of the Roman Catholic Church based on the Second Vatican Council (1962-1965) and the theological spirit developed from it.
Details

Category: Latest News
Hits: 2554
– Unterstützung des Reformkurses von Papst Franziskus – Weiterhin Einsatz für volle Gleichberechtigung der Frau und für die Frauenordination – Zweites Globales Forum des Gottesvolkes in 2018 Aparecida /Brasilien vorbereitet
Pressemitteilung Rom / München / Innsbruck, im November 2016

Die auf allen Kontinenten vertretene katholische Reformbewegung Wir sind Kirche hat auf Einladung des Vatikans erstmals an einer Audienz mit Papst Franziskus teilgenommen, mit einer Mahnwache in Rom den Reformkurs von Papst Franziskus unterstützt, sich aber auch kritisch zur jüngsten Aussage des Papstes auf die Frage nach der Öffnung des Priesteramts für Frauen geäußert. An den Treffen vom 4. bis 7. November 2016 in Rom haben Vertreterinnen und Vertreter aus insgesamt 13 Ländern aus Europa, Afrika, Nord- und Südamerika teilgenommen; aus dem deutschsprachigen Raum waren dies Dr. Martha Heizer (Österreich) sowie Sigrid Grabmeier und Christian Weisner (Deutschland). 

Mit einer Mahnwache zur Unterstützung des Reformkurses von Papst Franziskus begann das Jahrestreffen der Internationalen Bewegung Wir sind Kirche (IMWAC) am 4. November 2016 an der Caius Cestius Pyramide in Rom. Die Mahnwache griff in anschaulicher Weise ein Zitat von Papst Franziskus bei seiner Rede am 17. Oktober 2015 zur 50-Jahr-Feier der Errichtung der Bischofssynode auf: "Doch in dieser Kirche befindet sich der Gipfel wie bei einer auf den Kopf gestellten Pyramide unterhalb der Basis".

Auf ausdrückliche Einladung des Vatikans hat eine Delegation der internationalen Bewegung Wir sind Kirche an der Abschlussveranstaltung des Dritten Welttreffens der Sozialen Bewegungen und der Audienz mit Papst Franziskus am 5. November 2016 in der Aula Paul VI. teilgenommen. Bei dem von Papst Franziskus erstmals 2014 einberufenen Welttreffen kamen zahlreiche Gruppen und Initiativen zusammen, die sich mit und für Menschen an den Rändern der Gesellschaft organisieren. Neben den eindrucksvollen Statements von Vertretern und Vertreterinnen verschiedenen Gruppen aus aller Welt setzte auch die Ansprache von Papst Franziskus sehr klare Zeichen.