Latest News
Details

Category: Latest News
Hits: 2016
In her Voices of Faith address on 8 March 2018, Dr.Mary MacAleese referred to a call by the Jesuits to redress the situation of women in the RCC. This was resolved at the General Congregation of the Society of Jesus: Decree 14: "Jesuits and the Situation of Women in Church and Civil Society," General Congregation 34 (1995). The full text is well worth reading. See link below from Boston College:https://jesuitportal.bc.edu/research/documents/1995_decree14gc34/. It reveals very dear intentions, although twenty-three years later the situation does not seem to have changed much for women in the Church!
Details

Category: Latest News
Hits: 2350
We are asking our members to organise vigils outside their local cathedrals and churches on Sunday the 29th of October 2017.
Images from

Austria
Belgium
Brazil
Chile
England
Germany
Ireland
Netherlands
N. Ireland
Norway
Pakistan
Spain
USA
Vatican
1. The attached poster has a simplified list of WAC's 5 aims, which all WAC Groups can use to make into posters. Each group to suit their culture can adapt the wording and language. Please contact This email address is being protected from spambots. You need JavaScript enabled to view it. for an editable copy in Microsoft Word.
2.We ask all WAC groups to organize their members to display these posters outside churches onSunday the 29thof October 2017. You might make some larger prints of the poster. And you might make photocopies of the poster to hand out. The vigil should only be for one hour - maybe as people arrive or leave the main mass?
3. Please arrange to take photos outside each church and publish the photos on your own websites / social media and also send them to WAC International to publish on websites and social media. Even ONE person with the Poster can be photographed. Please identify the churches when you send the photos. PLEASE MAKE SURE THAT YOUR MEMBERS ARE HAPPY TO HAVE THEIR PHOTOS PUBLISHED.
4.Our aim is to have photographs from at least 500 different locations around the world.
5.And another aim is to have photographs from all 6 continents.
6. Any questions? Please contact This email address is being protected from spambots. You need JavaScript enabled to view it.
---
Reports in the media and national statements
Kairós Nós Também Somos Igreja
Comunità cristiane di base e Noi Siamo Chiesa : una comune riflessione sull'anno luterano e una domanda: perché cattolici e luterani non possono celebrare insieme l'Eucaristia? Noi Siamo Chiesa
"El tesoro de la Iglesia son los pobres" Somos Iglesia - Chile
Details

Category: Latest News
Hits: 2811
by J A Dick in Another Voice
April 20, 2017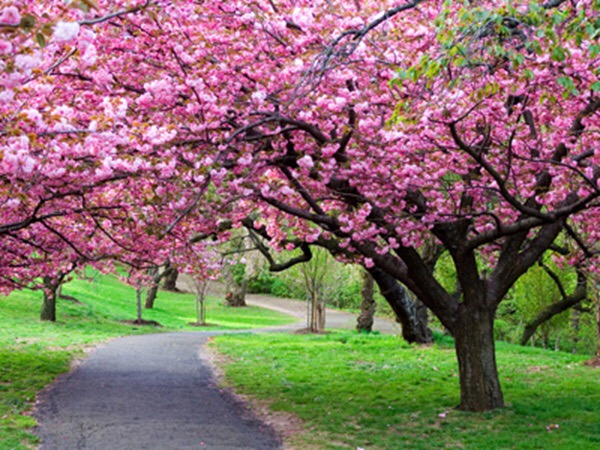 Reform-minded people need to change their conversation about church reform. Otherwise they end up either talking to themselves or simply repeating what everyone else has been saying for the past ten years. Changing the conversation means looking at church life in new ways and developing new strategies and patterns for church life today and tomorrow. It means thinking creatively and asking challenging and deeper questions….
Some proposals for refection: 

(1)   Look less at the church as institution and more as a community of faith. What is happening within your own community of faith? What are the life-issues that really concern your family and friends? Where do you find your support? How can you motivate and help the men and women in your community to truly minister to each other? What is keeping us from experimenting with new forms of parish and parish life? Perhaps a parish should be a collection of many smaller communities of faith? Household churches in which the heads of the households – men and women — preside over informal Eucharistic liturgies, as in the Apostolic era?
Details

Category: Latest News
Hits: 2661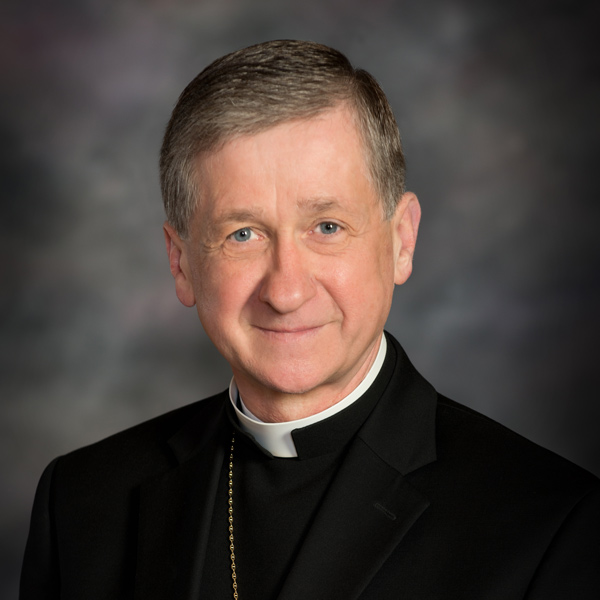 This weekend proved to be a dark moment in U.S. history. The executive order to turn away refugees and to close our nation to those, particularly Muslims, fleeing violence, oppression and persecution is contrary to both Catholic and American values.  Have we not repeated the disastrous decisions of those in the past who turned away other people fleeing violence, leaving certain ethnicities and religions marginalized and excluded? We Catholics know that history well, for, like others, we have been on the other side of such decisions.
These actions impose a sweeping and immediate halt on migrants and refugees from several countries, people who are suffering, fleeing for their lives. Their design and implementation have been rushed, chaotic, cruel and oblivious to the realities that will produce enduring security for the United States. They have left people holding valid visas and other proper documents detained in our airports, sent back to the places some were fleeing or not allowed to board planes headed here. Only at the eleventh hour did a federal judge intervene to suspend this unjust action.
Read more: Statement of Cardinal Blase J. Cupich, Archbishop of Chicago, on the Executive Order on Refugees...
Details

Category: Latest News
Hits: 2862
 

"The hallmark of the Church is its proximity. We are all the Church."

 

Pope Francis in an interview with El País

With regard to the Church, I would say that I hope that it never stops being close to people. A Church that is not close to people is not a Church. It's a good NGO. Or a pious organization made up of good people who meet for tea and charity work... The hallmark of the Church is its proximity. We are all the Church. Therefore, the problem we should avoid is breaking that closeness. Being close is touching, touching Christ in the flesh and blood through your neighbor. When Jesus tells us how are we going to be judged, in Matthew chapter 25, he always talks about reaching out to your neighbor: I was hungry, I was in prison, I was sick... Always being close to the needs of your neighbor. Which is not just charity. It is much more.
Details

Category: Latest News
Hits: 3151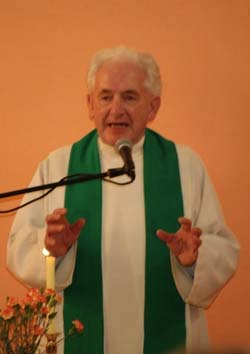 An hour before the start there was standing room only! 1,000 arrived to celebrate Fr Tony Flannery's 70th birthday and his over 40 years of service to our church. Fr Willie Cummins from Ennistymon joined Fr Tony on the altar. A choir assembled specially for this occasion sang out loud to the heavens. Noírín Ní Riain enchanted us with her singing and especially her song for Tony!
The mass started spot on 2.30pm. Tony gave General Absolution to all assembled (a big screen outside had as many watching as were packed inside Killimordaly Community Centre). In his homily Tony said nit was time for believing communities to recover the Eucharist for themselves. Everyone was invited to receive communion as a statement of love for all.
In the leaflet welcoming all Tony set out the main issues between him and the Vatican:
* Priesthood: The first thing the Congregation for the Doctrine of the Faith (CDF) in the Vatican objected to was an article which I wrote in the height of the clerical sex abuse crisis here in Ireland. I said in that article that I believed the priesthood as we have it now is not as Christ would want it. In the context in which I was writing, that seemed an obvious statement to make. But, taken out of context, and sitting in a desk in the CDF, they considered it heresy.
* Catholic Teaching on Relationships and sexuality: The CDF objected to some things I had written about issues around artificial contraception, and the teaching on homosexuality. I had said, and written, many times over the years that I regarded the document issued by Pope Paul Vl forbidding all forms of artificial contraception under pain of serious sin to be wrong. The CDF demanded that I state publicly that I fully accepted that teaching. Equally I had difficulty with teaching that described people of a homosexual orientation as in a 'disordered state', and that all homosexual acts were 'intrinsically evil'. Again they demanded that I state publicly that I accepted their views on all this. I could not do that.
Read more: Fr Tony Flannery – A Prophet recognised In his own Land!