This collection of Table Liturgies is intended for those who wish to use a Grace before meals that recalls the meals Jesus celebrated with his followers. Some will regard them as Agapes; others will understand them as Eucharists. When we eat bread and drink wine in memory of Jesus, we are doing what he asked us to do. These liturgies have all been used by small groups of Catholics in the UK over the years and modified as necessary.
Some are very brief and ancient, such as FROM THE PSALTER and THE JEWISH BLESSINGS. Others belong to the first century of the Christian era, such as COME JESUS SAVIOUR and BROKEN BREAD. The liturgy AT TABLE, comes from the 1984 Vatican De Benedictionibus [Book of Blessings, ET 1987] and others have been written by modern-day Christians.
These liturgies therefore make heavy use of the work of others, ancient and modern, and some of these are listed in the bibliography at the end of this booklet in OTHER RESOURCES.
All over the world public worship is ceasing due to the Coronavirus pandemic. We Are Church members are praying and celebrating their union with Jesus in their homes or making videos so others, who may be in isolation, may join them.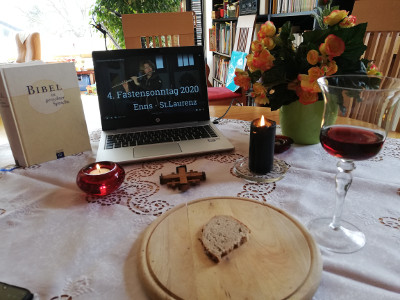 Austria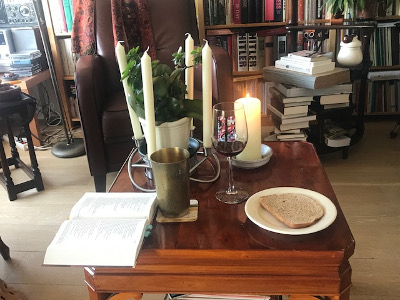 The Netherlands
With many voices, but one vision - Catholic women set out on a pilgrimage towards Rome for dignity and equality in the Roman Catholic Church
Rome - 23-25 January, 2020
Catholics from 5 continents and different areas such as universities, religious orders, associations, initiatives, journalism as well as theologians, volunteers, reform activists and pastoral workers in church service, came together last week in Rome to bring together decades of commitment to equal dignity and equal rights for women in the Catholic Church worldwide.
Catholic women's network in German-speaking countries: "That's the only way forward!"
Catholic women of women's associations, initiatives, women religious orders and church bodies from Germany, Austria, Liechtenstein and Switzerland came together over the weekend to network for the very first time.
The global initiative Voices of Faith had invited the key figures to Stuttgart from 1 to 3 November 2019.
The women's network agreed that in view of the catastrophic church crisis, urgently needed reforms must now be tackled.
The network agrees with Doris Wagner's statement that we women urgently need to stop supporting violent structures. The effective participation of women is needed now, so that vulnerable and wounded people and the mortally threatened creation can once again be at the centre of church commitment. "We women no longer have time to wait. We stand up together and do our utmost to ensure that the church has a future: life-friendly and women-friendly. We call on all women: Use your positive power for change!" said Chantal Götz, Managing Director of Voices of Faith.
At this first meeting, the network identified key issues and gave working groups authority and confidence to work on these issues to overcome internal church blockages. Some of these issues discussed were: Sacrament theology and office structure, criteria and transparency in episcopal ordinations and appointments, symbolic order and vulnerability.
The network also agreed: We urgently need an international meeting at world church level. The participants empower Voices of Faith, with the support of the networks mentioned below, to take the organisation of this meeting into their own hands.
September 26, 2019
For Immediate Release
[ German ]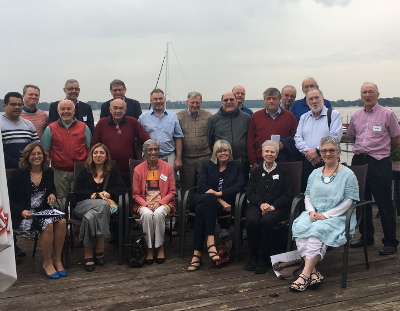 International Catholic Reform Network (ICRN) supports the ongoing work in parishes that are calling women and men to prepare them to preside over the Eucharist. This includes being responsible for the pastoral care and sacramental life of their parish community as was practiced in the early Church before the institution of the ordained priesthood.
ICRN calls on the Polish Bishops to comply with Church teaching regarding LGBT people that calls all to respect the intrinsic dignity of each person in word, action, and law. Attached below is our Warsaw Statement on LGBT.
ICRN voted unanimously to support the charter on the Fundamental Rights and Responsibilities of all Catholics worldwide which obligates the entire church to respect the primacy of conscience; the equality of all Catholics in the church; freedom of expression, including the freedom to dissent; the right and responsibility to participate in a Eucharistic community and to receive responsible pastoral care; genuine participation in decision making, including the selection of their leaders; due and just process when accusations are made; protection of children, and others.