This website is undergoing refurbishment.
We apologise for any inconvenience during your visit.
Latest News
Details

Category: Latest News
Hits: 754
Eternal rest grant unto him. May perpetual light shine upon him. May his soul, through the mercy of God, rest in peace and rise in glory.
À Dieu
Details

Category: Latest News
Hits: 661
by Thomas O'Loughlin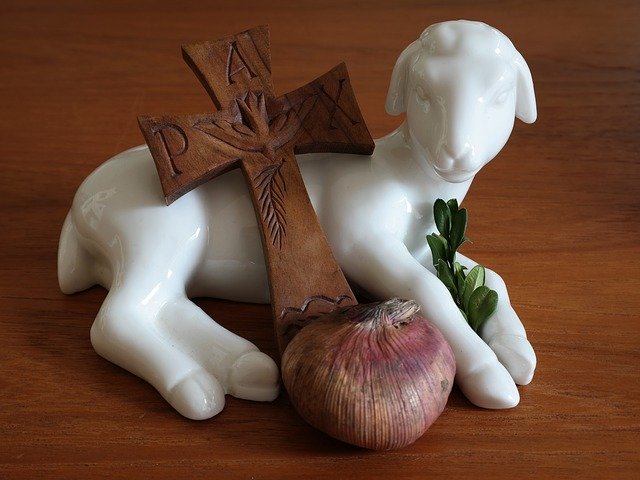 This year millions of us are locked in our homes. We are not going out to work, not going out to play, going nowhere to socialise. It is – so long as we are virus free and not one of those who have to try and tackle it or have to stay at their posts to keep the basics running – a bit like a big blank space. A shapeless empty time between BF ('Before the Virus') a few weeks ago (aka 'normality') and AF ('After the Virus') which will begin … when? … soon? … when normality, we hope, returns.
This year we can use that sense of a 'blank time between' to appreciate a part of the Christian year we usually skip. The Saturday between Good Friday and Easter Sunday. Holy Saturday is the great blank space in the liturgical year! Nothing seems to be happening: there are no special ceremonies, the Eucharist is never celebrated, and it is not even brought to the sick except as viaticum. In monastic communities the Liturgy of the Hours continues, but even here there is a sense of continuing the thoughts of Friday or a sense of simply waiting for the vigil that will herald in Easter. Most of the actual liturgical activity that does take place in communities is severely practical in nature: cleaning, polishing, preparing a fire, practicing ceremonies, arranging this and that – and complaining by the sacristan that some new idea just will not work because this is not how it is always done! But this gap in the liturgy has another value as a recollection of some aspects of our liturgy that are otherwise completely forgotten.
Details

Category: Latest News
Hits: 1217
by Thomas O'Loughlin
Christianity – because of its use of the image of the cross – is often presented as a cult of death. Many Christians have collaborated in this presenting discipleship in terms of gloom, and prompting the wry comment from Nietzsche: 'you Christians do not look redeemed!' Here lies the great difference between, on one hand, what the liturgy of Good Friday wants us to experience anew, and, on the other, popular sentiment. Christianity is the religion of victory over suffering, sin, and death. This is why we call it good Friday.
While Mk 15:33-41 (followed by Mt and Lk) presents the passion as taking place in darkness (seeking to echo Amos 8:9), John – the gospel always read in the liturgy today – presents the events taking place in broad daylight: the mystery of the death of Jesus is a revelation, that which was hidden is now made clear so 'that [we] may come to believe that Jesus is the Messiah, the Son of God, and that through believing [we] may have life in his name' (Jn 20:31).
Details

Category: Latest News
Hits: 1190
This collection of Table Liturgies is intended for those who wish to use a Grace before meals that recalls the meals Jesus celebrated with his followers. Some will regard them as Agapes; others will understand them as Eucharists. When we eat bread and drink wine in memory of Jesus, we are doing what he asked us to do. These liturgies have all been used by small groups of Catholics in the UK over the years and modified as necessary.
Some are very brief and ancient, such as FROM THE PSALTER and THE JEWISH BLESSINGS. Others belong to the first century of the Christian era, such as COME JESUS SAVIOUR and BROKEN BREAD. The liturgy AT TABLE, comes from the 1984 Vatican De Benedictionibus [Book of Blessings, ET 1987] and others have been written by modern-day Christians.
These liturgies therefore make heavy use of the work of others, ancient and modern, and some of these are listed in the bibliography at the end of this booklet in OTHER RESOURCES.