This website is undergoing refurbishment.
We apologise for any inconvenience during your visit.
Synod on the Family
Details

Category: Synod on the Family
by Deb Rose-Milavec
The Holy See Press office released the Circuli Minores membership list on paper just before I left for Greece on October 9th, but it did not seem to be published online.  So below is the list are all the participants in the English speaking and German speaking groups.   The French, Italian and Spanish groups will be listed in the next post. 
English Group "A"

Cardinal George Pell - Moderator
Archbishop Joseph Kurtz - Relator
Cardinal George Alencherry
Rev. Richard Kuuia Baawobr
Rev. Michael Brehl, CSSR
Bishop Silvio Siripong Charatsri
Archbishop Blaise Cupich 
Bishop Joseph Dinh Duc Dao
Bishop Charles Edward Drennan
Cardinal Oswald Gracias
Bishop Peter Kang U-IL
Bishop John Baptist lee Keh-Mien
Cardinal Soane Patitia Paini Mafi
Archbishop Thomas Luke Msusa, SMM
Bishop Tarcisius J.M. Ngalalekumtwa
Bishop Renatus Leonard Nkwande
Bishop Joseph Shipandeni Shikongo
Archbishop Richard William
Archbishop Philip Tartaglia
Cardinal Peter Kodwo Appiah Turkson
Bishop James Maria Wainaina Kungu

Experts

Fr. Philippe Bordeyne
Dr. John Grabowski

Auditors

Ishwarlal Bajaj
Penelope Bajaj
Agnes Offiong Erogunaye
Maria Gomes
Jadwiga Pulikowska
Jacek Pulikowski

Fraternal Delegates

Eminence Hilarion
Fr. Dr. Roy A. Medley

English Group "B"

Cardinal Vincent Nichols - Moderator
Archbishop Diarmiud Martin - Relator
Bishop Francis Alleyne, OSB
Bishop Anton Bal
Archbishop Stephen Brislin
Archbishop Peter Loy Chong
Archbishop Filipe Neri Antonio Sebastiao Do Rosario Ferrao
Cardinal Timothy Dolan
Bishop George Frendo, OP
Bishop Daniel Eugene Hurley
Archbishop Tadeusz Kondrusiewicz
Archbishop Gerard Tlali Lerotholi, OMI
Bishop Xavier Johnsai Munyongani
Archbishop John Baptist Odama
Bishop Harold Anthony Perera
Bishop Selvister Ponnumuthan
Archbishop Berhaneyesus Demerew Souraphiel, CM
Archbishop Menghesteab Tesfamarian, MCCJ
Bishop Camillus Raymond Umoh
Archbishop John Wong Soo Kau

Experts

Dr. John Kleinsman

Auditors

Brenda Kim Nayoung
Buysile Patronella Nkosi
Meshack Jabulani Nkosi
Anthony Paul Witczak
Catherine Wally Witczak

Fraternal Delegates

Eminence Anba Bishoy
Rev. Ndanganeni Petrus Psaswana

 

English Group "C"

Archbishop Eamon Martin - Moderator
Archbishop Mark Benedict Coleridge - Relator
Bishop Jude Ayodeji Arogundade
Cardinal Charles Maung Bo, SDB
Bishop Charles Allieu Matthew Campbell
Bishop Tsegaye Keneni Derara
Cardinal John Atcherley Dew
Bishop Gilbert A. Garcera
Archbishop Dominic Jala, SDB
Bishop Fransiskus Kopong Kung
Archbishop Paulino Lukudu Loro, MCCJ
Bishop Zolile Peter Mpambani, SCI
Bishop George Murry, SJ
Bishop Matthew Man-oso Ndagoso
Fr. Adolfo Nicolas Pachon, SI
Bishop Tomash Bernard Peta
Abbot Jeremias Schroder, OSB
Bishop Andrews Thazhath
Bishop Romulo G. Valles
Cardinal Donal William Wuerl

Experts

Prof. Pia Matthews

Auditors

Jacob Mundaplakal Abraham
Dr. Anca-Maria Cernea
Sharron Cole
Moira, McQueen
Maria Socorro Ocampo Villafania
Nelson Silvestre Villafania

Fraternal Delegates

Rev. Tim Macquiban
Rev. Timothy Thornton

English Group "D"

Cardinal Thomas Christopher Collins - Moderator
Archbishop Charles Chaput - Relator
Bishop Joseph Arshad
Bishop Anthony Fallah Borwah
Bishop Kurt R. Burnette
Cardinal Daniel DiNardo
Bishop Peter John Haworth Doyle
Archbishop Jose Horacio Gomez
Bishop Borys Gudziak
Bishop Joseph Kallarangatt
Bishop Paul Ponen Kubi, CSC
Bishop Hlib Borys Sviatoslav Lonchyna
Cardinal John Njue
Bishop Jose S. Palma
Archbishop Gabriel Charles Palmer-Buckle
Bishop Benjamin Phiri
Bishop Ignatius Suharyo Hardjoatimodjo
Bishop Antoine Tarabay, OLM
Cardinal Baselios Cleemis Thottunkal
Bishop Lucas Van Looy, SDB
Bishop Joseph Anthony Zziwa

Experts

Fr. peter Paul Saldanha

Auditors

Ketty Abaroa De Reende
Dr. Pedro Jussieu De Rezende
Maria Harrie
Sr. Marueen Kelleher
Wisam Marqus Odeesho
Salim Suhaila Toma

Fraternal Delegates

Fr. Robert K Welsh

German Group 

Cardinal Christoph Schonborn, OP - Moderator
Archbishop Heiner Koch - Relator
Bishop Franz-Josepf Hermann Bode
Bishop Benno Elbs
Cardinal Walter Kasper
Cardinal Kurt Koch
Fr. Gregoire Laham, BS
Cardinal Reinhard Marx
Cardinal Gerhard Muller
Bishop Ladislav Nemet, SVD
Bishop Teemu Sippo, SCI
Bishop Antun SKVORCEVIC
Bishop Andras Veres
Bishop Stanislav Zvolensky

Experts

Rev. Michael Sievernich, SI

Auditors

Prof. Aloys Johan Buch
Petra Buch

Fraternal Delegates

Eminence Andrej
Rev. Thomas Schirrmacher

 
Details

Category: Synod on the Family
"Follow Pope Francis' way of dialogue and reform!"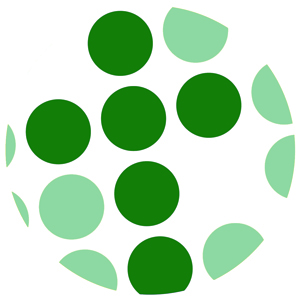 [Portuguese]
To date more than 50 international Catholic organisations have signed an 'Appeal to the Synodal Bishops' due to meet in Rome in October 2015 to address major issues related to Catholic family life.
In a spirit of dialogue as urged by Pope Francis and motivated by the Spirit of God all of these organisations are calling on the bishops to listen attentively to what they are saying so as to make our Church a more compassionate family.
The outcomes from this Synod will have a critical bearing of the relevance of Catholicism to the needs of our time.
The Appeal outlines the fundamental problems experienced by Catholic families throughout the world:
The social and economic problems of the family should be widely discussed by the Synod, particularly those affecting the most vulnerable, children and women.
Regarding the divorced and remarried and their admission to the Eucharist, the practice of the early Church should be adopted, as it is done in the Orthodox Church.
Concerning the Motu Proprio (Apostolic letter) of Pope Francis on the canonical process of nullity of marriage we agree with and welcome the simplification of the procedure, but question the concept of annulment as such.
Details

Category: Synod on the Family
"Follow Pope Francis' way of dialogue and reform!"
[German] [Italian] [Portuguese]
All matters concerning the family and sexual ethics have been an important part of the reflections of our organizations and movements for many years. We were inspired by the renewal brought into the Church by the Second Vatican Council, which we believe has now been taken up very clearly by Pope Francis.
Over the years we have been deeply concerned about the constantly growing gap between the convictions and conscience of a vast majority of the People of God and the doctrinal teaching and pastoral practice of the Magisterium of the Church.
The two synods called by Pope Francis give hope that the time has come for a new fidelity to the Gospel, so that doctrinal teachings are no longer an obstacle to the faithful who want to practice the Christian virtues in family life.
We participated in the dialogue promoted by the two questionnaires of the Office of the Synod in many ways. As a result, in what follows we present our thoughts and proposals to you as the participants in the Synod on the main issues that we believe should be addressed.
Subcategories