From Christian Weisner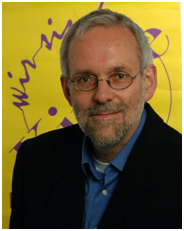 At breakfast we welcomed Miriam Duignan from the London based Wijngaards Catholic Institute for Research.
In the morning, Martha attended the second day of CCRI's seminar in the Oratory of S. Francesco Saverio del Caravita and had lunch with Rene Reid.
I was busy too preparing the press pack and my statement for tomorrow's press conference.
In the afternoon Martha Heizer, Miriam Duignan, Deborah Rose-Milavec and I were at the International Conference "The ways of love" of the European Christian LGBT Forum in the Faculty of the Waldenses. It was the same room where we had our Shadow Synod in autumn 2001. The forum was chaired by the Vatican expert Marco Politi. The Australian Bishop Geoffrey Robinson was one of the speakers. Here I met him for the first time. I thanked him deeply for his clear analysis he made in his book "Confronting Power and Sex in the Catholic Church: Reclaiming the Spirit of Jesus". Five years ago I had helped to organize the German translation of his book.
Later this evening Raquel arrived from Spain.