South Africa
For all the latest news please visit the website of We Are All Church - South Africa
IMWAC Council members are able to receive the latest reports by logging in.
A tribute from We Are All Church South Africa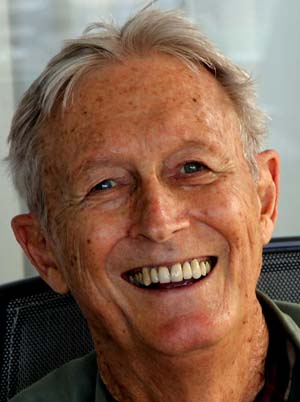 The most recognizable image of Augustine Shutte, who died in Cape Town early Monday morning 23rd May, is of the teacher. Listeners picked up, even when their intellectual background was too thin to allow them to grasp everything, that here was something of profound value. This was not only in the lectures hall of the University of Cape Town (UCT) where he taught in the Department of Philosophy since 1972, but in the many popular extramural lectures series he gave to the public, often on philosophical aspects of religious faith and its relation to our scientific knowledge. And in the School of Theology at the university chaplaincy which he co-founded, and that fed the minds of generations of Catholic students. Or talks to any number of different groups, Quakers, University of the Third Age, Cape Town Dominican Sisters, the university medical ethics research group, even the Seminary where he began his teaching before joining UCT.
His desire to communicate was passionate, issuing in a book on philosophy in an African context, Philosophy for Africa (UCT, 1993) and one on a summa of the Christian faith written with teachers of religion in mind, The Mystery of Humanity (Cluster, 1994). With Templeton funds he marshalled a group of scholars researching the central science and religion questions, and gave these topics an African context, published as The Quest for Humanity in Science and Religion (Cluster, 2005).