South Africa
For all the latest news please visit the website of We Are All Church - South Africa
IMWAC Council members are able to receive the latest reports by logging in.
Where the Spirit is, there is freedom
(2Cor 3:17)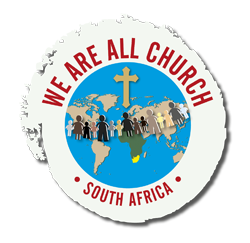 WE ARE ALL CHURCH is a movement of Catholics in South Africa who are committed to the Gospel message, and the ongoing renewal of the Church initiated by the Second Vatican Council.
OUR VISION is of a Church of love, mercy and justice in which the voices of all its members can be heard and valued in a spirit of co-responsibility, and which is fully engaged with a changing world.
OUR MISSION is to help strengthen and support the mission of the Church, especially in South Africa and in our local churches, through promoting dialogue and empowering lay people in particular to take up more responsible and informed roles as evangelising Christians
OUR AIMS
To promote open dialogue about contemporary theological and pastoral issues and concerns especially those that arise from lay perspectives
To support primacy of conscience and the need for questioning and dialogue
To promote a culture within our Church communities which will enable women and men equally to play a more active part and take up appropriate leadership roles in the Church's mission
To promote a more inclusive Church and help Church communities to become "a place for all" where people who feel marginalised for whatever reason might be welcomed and loved
To study the gospel message to discern how to live it in our own times and contexts
To continually deepen our own personal encounters with Jesus Christ, in community with others
ABOUT WAAC (SA)
Our motto is Archbishop Denis Hurley's motto: "Ubi spiritus, ibi libertas" (2 Cor 3:17).
Our Spiritual Director is Fr Larry Kaufmann CssR
National Coordinators: Brian Robertson (

This email address is being protected from spambots. You need JavaScript enabled to view it.

) and Francoise Robertson (

This email address is being protected from spambots. You need JavaScript enabled to view it.

)
Gauteng Coordinator: Douglas Irvine (

This email address is being protected from spambots. You need JavaScript enabled to view it.

)
KwaZulu-Natal Coordinator: MervynPollitt (

This email address is being protected from spambots. You need JavaScript enabled to view it.

)
Western Cape Coordinator: Peter Soal (

This email address is being protected from spambots. You need JavaScript enabled to view it.

)
Website: www.weareallchurch.co.za
WAACSA is an affiliate of We are Church International, a network of independent groups representing different cultures where Catholic Christians are endeavouring to live out the message of Jesus Christ.
A tribute from We Are All Church South Africa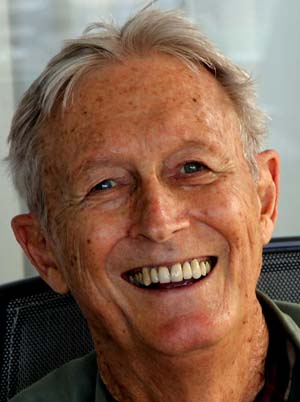 The most recognizable image of Augustine Shutte, who died in Cape Town early Monday morning 23rd May, is of the teacher. Listeners picked up, even when their intellectual background was too thin to allow them to grasp everything, that here was something of profound value. This was not only in the lectures hall of the University of Cape Town (UCT) where he taught in the Department of Philosophy since 1972, but in the many popular extramural lectures series he gave to the public, often on philosophical aspects of religious faith and its relation to our scientific knowledge. And in the School of Theology at the university chaplaincy which he co-founded, and that fed the minds of generations of Catholic students. Or talks to any number of different groups, Quakers, University of the Third Age, Cape Town Dominican Sisters, the university medical ethics research group, even the Seminary where he began his teaching before joining UCT.
His desire to communicate was passionate, issuing in a book on philosophy in an African context, Philosophy for Africa (UCT, 1993) and one on a summa of the Christian faith written with teachers of religion in mind, The Mystery of Humanity (Cluster, 1994). With Templeton funds he marshalled a group of scholars researching the central science and religion questions, and gave these topics an African context, published as The Quest for Humanity in Science and Religion (Cluster, 2005).