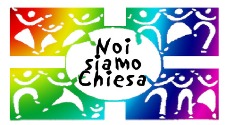 [ English ]
L'apertura completa dell'archivio vaticano relativo al pontificato di Pio XII è notizia di grande importanza che è stata sottovalutata sia in ambienti cattolici che laici. E' un fatto molto positivo e più importante per aperture analoghe degli archivi di altri papi. Infatti Pio XII era uomo molto accentratore e per definizione papa diplomatico. Di conseguenza moltissimo, in modo diretto o indiretto, dipendeva solo da lui, inoltre è noto che egli praticamente svolse anche le funzioni di segretario di Stato (il Card. Maglione ebbe un ruolo minore e solo fino all'agosto del 1944). Inoltre il suo fu un pontificato in un periodo assolutamente straordinario in presenza di una guerra più complessa e generale di quella del '15-'18 , con fortissime componenti ideologiche inedite (nazismo, comunismo). La comprensione e le interpretazioni delle decisioni di allora di papa Pacelli influenzano ancora oggi e direttamente la politica e la cultura soprattutto per la questione relativa al suo atteggiamento nei confronti della Shoah sul quale il dibattito e le ricerca continuano da sempre.
Read more: I silenzi e i dilemmi di Pio XII. Finalmente l'apertura degli archivi.
The complete opening of the Vatican archive concerning the pontificate of Pius XII is of great importance that has been underestimated both in Catholic and public environments. It is a very positive and an important encouragement for the opening of the archives of other popes. .In fact, Pius XII was a very centralizing man and by definition a very "diplomatic" pope. All issues depends on him, directly or indirectly, it is also known that he also filled the role of Secretary of State (Cardinal Maglione had a minor role and only until August 1944 when he died). Moreover, his pontificate was during an absolutely extraordinary period in the presence of a more complex and general war than that of '15 -'18, with very strong new ideological components (nazism, communism). The understanding and interpretations of the decisions of that time by Pope Pacelli still affect our politics and culture especially for the question as to his attitude towards the Holocaust on which the debate and the search continues forever.
Read more: The silences and dilemmas of Pius XII. Finally the opening of the archives