This website is undergoing refurbishment.
We apologise for any inconvenience during your visit.
Italy
Details

Category: Italy
We Are Church supporters in Austria, France, Great Britain, Germany, Ireland, Portugal and Spain endorse this statement by Noi Siamo Chiesa.
On April 8, Pope Francis decided to establish a new study commission on the female diaconate. He thus kept the promise made in his concluding speech of the Pan-Amazonian Synod, when he said he would "make the request to recall the Commission, or perhaps open it with new members to continue studying in what forms the permanent diaconate existed in the early Church", and, turning to the listeners, he repeated: "I pick up the gauntlet thrown down to me ... 'that we are listened to' ... I pick up the gauntlet".
However, having seen the list of members of the new Commission, without questioning their good faith, their spirit of service to the Church and their will to fulfill their task with commitment, rigor and depth, we must express our perplexity, for at least three reasons:
Read more: Does the new Commission on the female diaconate only serve to sink it?
Details

Category: Italy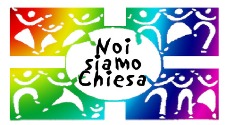 Rome, April 5, 2020
NOI SIAMO CHIESA
[ Italian ]
"Noi Siamo Chiesa", in the attached document, present their reflections on the current situation starting from the observation of the fragility of the human race and the absolute need for adequate public powers of intervention at local and world level. We are all interdependent. The sovereign lock downs show their void of perspective. The current movement of consensus and solidarity cannot hide how many large areas of suffering are present in our country, which are always much smaller than the devastation already underway or imminent in the poor countries of the world. The severe restrictions on the rights under way present the risk of continuing beyond the emergency, and vigilance will have to be rigorous. The exclusion of family members from the bedside of the sick is painful and one wonders whether it is not possible to provide for exceptions in specific cases that are safe with regard to the risks of contagion.
Read more: Coronavirus: a challenge and an opportunity for the life of the Church