El Festival Internacional de Literatura de Mantua, en Italia, recordó de manera especial el primer aniversario de la visita pastoral del Papa Francisco a Cuba, que tuvo lugar entre el 19 y 22 de septiembre de 2015. Para hablar de la estela que dejó ese viaje histórico y comentar sobre el impacto del pontificado de Jorge Mario Bergoglio, la editora de Cubadebate Rosa Miriam Elizalde dialogó con el fraile dominico Frei Betto, ante un público que abarrotó el Palacio de San Sebastián, en la ciudad lombarda. El encuentro tuvo como título la trase en latín "Extra pauperes nulla salud" ("Fuera de los pobres no hay salvación"). A continuación, reproducimos íntegramente el intercambio.
---
The International Literature Festival of Mantua in Italy specially recalled the first anniversary of Pope Francisco's pastoral visit to Cuba, which took place between 19 and 22 September 2015. To talk about the trail that historical trip left and comment on the impact of the pontificate of Jorge Mario Bergoglio, the editor of Cubadebate Rosa Miriam Elizalde spoke with the Dominican friar Frei Betto, before an audience that crowded into the Palace of San Sebastián, in the Lombard city. The meeting was entitled "Extra pauperes nulla salud" ("Without the poor there is no salvation"). We offer the entire exchange.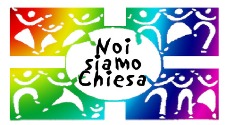 A proposito del terzo incontro dei Movimenti Popolari in Vaticano del 2-5 dicembre
"Un clamore sordo si leva da milioni di uomini che domandano ai loro pastori una liberazione che non viene loro da nessuna parte" (conferenza di Medellìn)
"PAPA FRANCESCO, VERO LEADER DELLA SINISTRA?"
Milano, libreria Claudiana 25 novembre 2016
A proposito del terzo incontro mondiale dei movimenti popolari del 2-5 novembre 2016 in Vaticano, durante il quale 174 loro delegati, che rappresentano gli "ultimi" sulla terra, hanno discusso su come cercare di organizzarsi nei confronti del disordine costituito che regola i rapporti nel mondo tra i popoli e le classi sociali. Il 25 novembre scorso ne hanno discusso a Milano Silvano Piccardi di Costituzione e beni comuni, Vittorio Agnoletto, delegato all'incontro, Vittorio Bellavite di Noi Siamo Chiesa. Di seguito una trascrizione dei principali interventi a cura di Angela Colasuonno.
Read more: Terzo incontro dei movimenti popolari in Vaticano. Leggi il racconto di chi vi ha partecipato