This website is undergoing refurbishment.
We apologise for any inconvenience during your visit.
Ireland
Details

Category: Ireland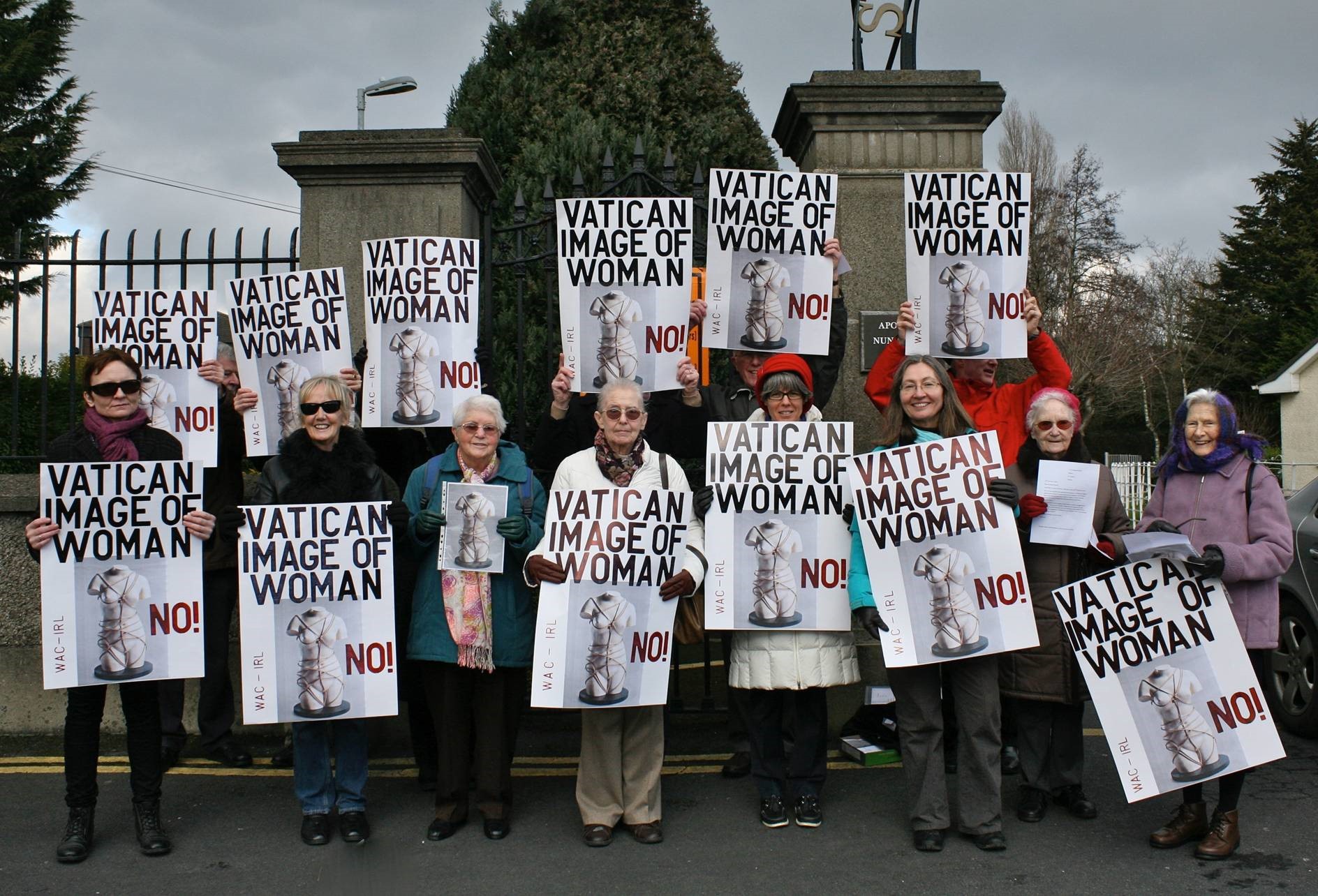 'We are Church Ireland' held an one hour vigil outside the Papal Nunciature on 14 February 2015 to protest against the continuing display on the website of the Vatican-based Pontifical Council for Culture of  a headless and limbless bound figure of a woman which women from over the Catholic world have and continue to find offensive.