This website is undergoing refurbishment.
We apologise for any inconvenience during your visit.
Members of the IMWAC Council may have to log in to see all the articles from Germany
Details

Category: Germany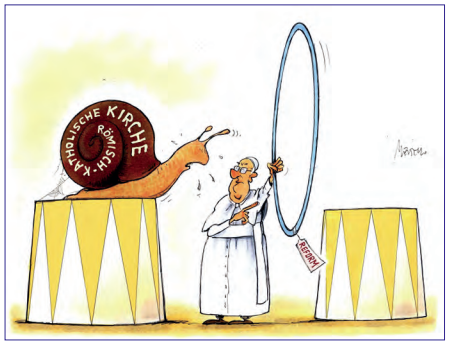 [ German ]
The German Bishops have announced a "binding synodal path" which will address (1) "Power, participation and separation of powers", (2) "Sexual morality" and (3) "Priestly life form". Pressure from Maria 2.0 and WAC Germany made the bishops add a 4th point: (4) "Women in the offices and ministries of the Church"
Synodal route in Germany: Third attempt
In response to the shocking results of the so-called abuse study published at the end of September 2018 ("MHG study"), the German bishops announced at their spring meeting in March 2019 a "binding synodal path" (see April issue CHURCH IN). Christian Weisner analyzes the opportunities and possibilities.
Read more: The German Bishops have announced a "binding synodal path"
Details

Category: Germany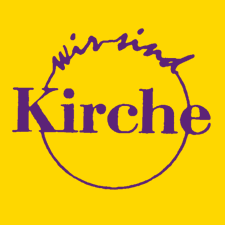 25 Jahre "Ordinatio Sacerdotalis"
ORDINATIO SACERDOTALIS oder die Absurdität der Unfehlbarkeit
Wir sind Kirche zum 25. Jahrestag der "endgültigen" Feststellung der Weiheunfähigkeit von Frauen in der römisch-katholischen Kirche am 22. Mai 1994
Pressemitteilung, München und Innsbruck, 16. Mai 2019
Die deutsche KirchenVolksBewegung und die österreichische Plattform Wir sind Kirche protestieren nach wie vor energisch gegen das Apostolische Schreiben ORDINATIO SACERDOTALIS von Papst Johannes Paul II über die nur Männern vorbehaltene Priesterweihe. Die Erklärung des Papstes, dass die Kirche keine Vollmacht habe, Frauen zu Diakoninnen und Priesterinnen zu weihen, steht in einer Reihe von Verlautbarungen aus Rom, in denen die Verkünder endgültiger Entscheidungen weder die Erkenntnisse eigener Expert*innen innerhalb und außerhalb der Hierarchie noch die Zeichen der Zeit erkannt haben.
Read more: ORDINATIO SACERDOTALIS oder die Absurdität der Unfehlbarkeit