This website is undergoing refurbishment.
We apologise for any inconvenience during your visit.
Members of the IMWAC Council may have to log in to see all the articles from Germany
Details

Category: Germany
by Sigrid Grabmeier, Chair of We Are Church Intl.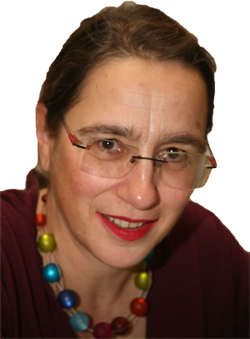 This statement, according to Vatican Radio on 13 December 2016, comes from the Pope's speech at the Eucharistic celebration of the same day, a few days after the publication of the new guidelines for the education of priests "The gift of vocation" by the Congregation of the Clergy, signed by Francis himself . - His concern that the "shepherds" should be closer to the people, not think of themselves as something better and not to rise above the "sinners and prostitutes" is not new. But in the new guidelines, I find this concern only very poorly implemented, if not even counter-productive.
The celibate priesthood continues to be exaggerated, even the clear rejection of homosexual priesthood candidates or even of women in priestly ministry. Behind them, there is still an official understanding, a picture of priesthood and a doctrine that in a certain way cause clericalism: the theology of sacrifice and the idea that the priest simultaneously acts as the representative of Christ and the Church, always challenged "to configure oneself to Christ by exercising pastoral ministry. ".- The" configuration to Christ ", an expression often found in the document, is a requirement which nearly invites to clericalism. For even if it is repeatedly asserted how important it is for the young men to exercise themselves in humility, chastity, modesty, and obedience, they are to be formed quite differently from all others. Many passages give me the impression of guidelines for the manipulation of boys and young men who are indoctrinated as early as possible on what is so particular about their vocation.
There are certainly also positive aspects in the document, e.g. protection of minors, which will be a topic in priest education in the future. Above all, however, there is a great deal of fear of the loss of meaning of the clergy, a nimbus which is bound to a clericalization by means of a spiritualization which is already tending to kitsch and pious elegies. Actually exactly the opposite of what Francis wants to achieve. - But maybe that is the plan: what you can not prevent, you have to run against the wall or into the empty space. - We should not wait for that. "We are Church" and that is to say, search for ways, ways to go from a survived hierarchical to a viable cooperative church.
Details

Category: Germany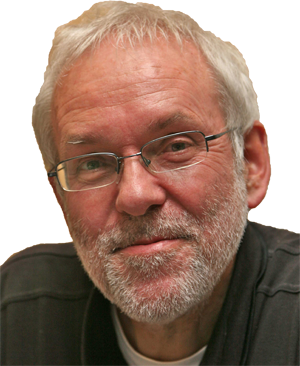 Genau vier Jahre sind es her, dass Papst Benedikt an einem Rosenmontag seinen freiwilligen Amtsverzicht angekündigt und damit das Papstamt von falschen Ansprüchen befreit hat. Die Wahl von Papst Franziskus vom "anderen Ende der Welt" hat es dann ermöglicht, dass dieser den synodalen Kurs des Zweiten Vatikanischen Konzils endlich auch in Rom umsetzen kann, den Joseph Ratzinger zunächst als Glaubenspräfekt und dann als Papst 31 Jahre lang so vehement bekämpft hat.

Dass dieser Kurswechsel Widerstände erzeugen würde, war vorauszusehen und ist wohl unvermeidlich. Denn schließlich sind viele Kardinäle, Ortsbischöfe sowie Mitarbeiter der römischen Kurie noch in der Zeit und nach den Vorgaben der beiden Vorgängerpäpste ausgewählt und ernannt worden. Aber Papst Franziskus hat aus seiner Zeit in Argentinien Erfahrung im Umgang mit Widerständen. In der Santa-Marta-Morgenmesse am 1. Dezember und beim Weihnachtsempfang 2016 für die römische Kurie spricht er die verschiedenen Formen des Widerstandes an: Den offenen Widerstand aus gutem Willen, der durchaus von Gott kommen kann; den verborgenen Widerstand der leeren Worte von denen, die sich zwar zur Veränderung bereit erklären, aber alles beim Alten belassen; und schließlich den böswilligen Widerstand als wohl gefährlichste Form, der sich hinter rechtfertigenden Worten versteckt und Zuflucht in Traditionen sucht.
Zu diesem böswilligen Widerstand ist sicher die "Anfrage" der vier ultra-konservativen emeritierten Kardinäle zum nachsynodalen Schreiben Amoris laetitia zu rechnen, auch wenn Papst Franziskus dies nicht konkret anspricht. Mit Walter Brandmüller und Joachim Meisner sind auch zwei deutsche Kardinäle dabei, die sich Papst Franziskus direkt in den Weg stellen. Und so kann ich mir nicht vorstellen, dass dieser Widerstand ohne Wissen des ehemaligen Papstes und den von ihm noch kurz vor seinem Rücktritt zum Präfekt der Glaubenskongregation ernannten Kardinal Gerhard Ludwig Müller geschehen ist.

Dass diese Opposition, die es in dieser Art seit der Gegenreformation nicht mehr gegeben hat, überhaupt entstehen konnte, ist auch dem verborgenen Widerstand der leeren Worte oder gar Schweigen vieler Bischofskonferenzen – auch der Deutschen Bischofskonferenz! – anzulasten. Denn sie haben noch immer nicht die positiven Spielräume des nachsynodalen Schreibens Amoris laetitia ausgefüllt und weiterentwickelt. Für die Bischöfe, aber auch für die wissenschaftliche Theologie ist es jetzt allerhöchste Zeit, sich eindeutig zum Reformkurs von Papst Franziskus zu bekennen, der ganz auf der Linie des Zweiten Vatikanischen Konzils liegt. 

Christian Weisner
Wir sind Kirche Deutschland
www.wir-sind-kirche.de
Card. Müller: four Cardinals challenging the Pope are harming the Church