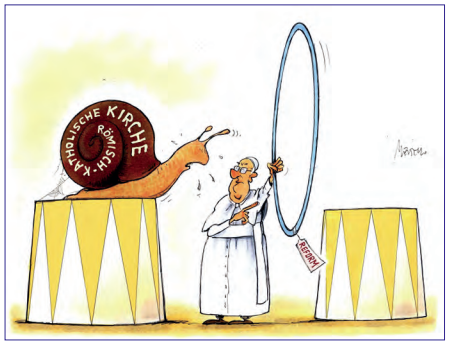 [ German ]
The German Bishops have announced a "binding synodal path" which will address (1) "Power, participation and separation of powers", (2) "Sexual morality" and (3) "Priestly life form". Pressure from Maria 2.0 and WAC Germany made the bishops add a 4th point: (4) "Women in the offices and ministries of the Church"
Synodal route in Germany: Third attempt
In response to the shocking results of the so-called abuse study published at the end of September 2018 ("MHG study"), the German bishops announced at their spring meeting in March 2019 a "binding synodal path" (see April issue CHURCH IN). Christian Weisner analyzes the opportunities and possibilities.