This website is undergoing refurbishment.
We apologise for any inconvenience during your visit.
Details

Category: Austria
Congratulations

to Plattform Wir Sind Kirche in Austria

who founded the We Are Church Movement 25 years ago!

Also to

Wir Sind Kirche: KirchenVolksBewegung in Germany founded 25 years ago!

The 5 aims from 25 years ago are now (at last) the topic of debate everywhere.

And our work continues!
Details

Category: Austria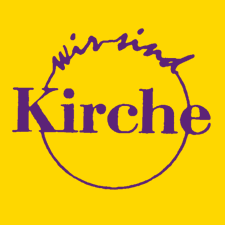 Wir sind Kirche zur Aussage von Papst Franziskus zum Frauen-Diakonat
Pressemitteilung Innsbruck, 8. Mai 2019
Im Hinblick auf die ausweichende Antwort von Papst Franziskus auf die am Rückflug von Nord-Mazedonien durch einen Journalisten gestellte Frage nach Diakoninnen fordert "Wir sind Kirche" einmal mehr, sämtliche Ämter der Katholischen Kirche für Frauen zu öffnen.
Dass die von Franziskus eingesetzte Kommission zur Frage von Diakoninnen in der frühen Kirche offensichtlich zu keinem einheitlichen Ergebnis gekommen ist, mag kirchengeschichtlich interessant sein und zu weiteren Forschungen durch Historikerinnen und Historiker führen. Die Kirche aber wird niemals nur um ihre Vergangenheit kreisen dürfen, sondern wird Geschichte immer auch fortschreiben müssen. Eine Kirche des 21. Jahrhunderts kommt nicht umhin, Frauen und Männern unterschiedslos die gleiche Würde und die gleichen Rechte zuzusprechen, will sie in einer aufgeklärten Gesellschaft, die die Menschenrechte ernst nimmt, eine Rolle übernehmen.