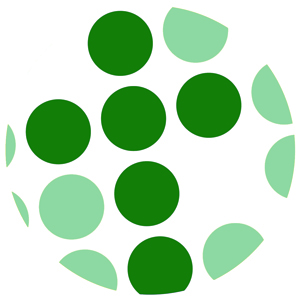 1995               Church Referendum 'We are Church' started in Austria, Germany, and Southern Tyrol. 2.5 million signatures for a renewal of the Roman-Catholic Church according to the intention of the Second Vatican Council
The creation of a Church of brothers and sisters
Full participation of women in all aspects of Church life
Removal of the obligation of clerical celibacy
A positive attitude towards sexuality and recognition of the primacy of an informed moral conscience
A message of joy and not threat or discrimination.
1996               International Movement We are Church (IMWAC) founded in Rome
1997               Participation at the Ecumenical Meeting in Graz/Austria (despite the intervention of Cardinal Ratzinger)
1997               Incontro Internazionale Del Popolo Di Dio to present signatures to the Pope at the 35th anniversary of the opening of Vatican II
1998               'Pope for the Time to Come: Bishop of Rome and Universal Pastor'
More than 145 major groups around the world endorsed the document.
1999               Forum of European Christians shadowing the Bishops' Synod for Europe in Rome
2001               Synod of the People of God – with participants from around the world shadowing the Xth Ordinary General Assembly of the Synod of Bishops in Rome
2002               We are Church-YOUTH at Challenge the Church parallel to the 'WorldYouthDay' in Toronto/Canada
2003               IMWAC-Council in Barcelona/Spain
2004               IMWAC-Council in Brussels/Belgium
2005               Conclave-Project "Visions of a New Church" in Rome, April 14-16
2005               'We are Church – worldwide' 10th anniversary of the Church referendum in Innsbruck/Austria
2005               We are Church-YOUTH initiates 'WorldYouthDay4all' at Catholic WorldYouthDay Aug. 2005 in Cologne /Germany
2006               IMWAC-Council in Freising/Germany, June 16-18
2006               Third letter to Pope Benedict asking for dialogue on the
10th anniversary of the International Movement We are Church (founded in Rome, Nov. 25, 1996)
2007               Informal IMWAC-Council at the 10th anniversary of Nós Somos Igreja in Lisboa/Portugal
2008               IMWAC participated in the Call for Women's Ordination during Bishop's Synod in Rome, organized by WOW.
2009               IMWAC-Council in Freising/Germany, October 16-18
2010               Informal IMWAC-Council in Mennerode /The Netherlands, May 7
                        IMWAC participated in the Call for Women's Ordination at the end of the 'Year for Priests' in Rome
2011               Memorandum "Church 2011: The need for a new beginning", Romero-Appeal, Solidarity with Bishop Morris
                        informal IMWAC-Council in Barcelona/Spain, April 28
2012               Press conference "Witnesses of a renewed Church for the times to come" in Rome, October 9
IMWAC-Council in Lisbon/Portugal, October 26-28
2013               Conclave-Project "Collegiality, Justice and Pastoral Wisdom" in Rome, March 4-14
IMWAC-Council & Council-50-Working Group in Dublin/Ireland, November 1-4
2014               Synod-Project "Hopes and Expectations of the People of God" in Rome, October 4-19
The We Are Church movement has a presence in or is co-operating with similar groups in Austria, Argentina, Australia, Belgium, Brazil, Canada, Catalonia, Chile, Colombia, Denmark, Dominican Republic, Finland, France, Germany, India, Indonesia, Ireland, Italy, Japan, Liechtenstein, Kenya, Malta, Mexico, New Zealand, The Netherlands, Norway, Peru, Poland, Portugal, Russia, Scotland, South Tyrol, South Africa, Spain, Sri Lanka, Sweden, Switzerland, Tanzania, United Kingdom, USA, Venezuela
We Are Church cooperates with other reform movements around the world e.g. European Network Church on the Move, Women's Ordination Worldwide (WOW), North Atlantic Federation for a Renewed Catholic Priesthood