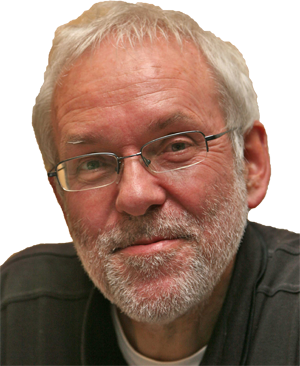 Genau vier Jahre sind es her, dass Papst Benedikt an einem Rosenmontag seinen freiwilligen Amtsverzicht angekündigt und damit das Papstamt von falschen Ansprüchen befreit hat. Die Wahl von Papst Franziskus vom "anderen Ende der Welt" hat es dann ermöglicht, dass dieser den synodalen Kurs des Zweiten Vatikanischen Konzils endlich auch in Rom umsetzen kann, den Joseph Ratzinger zunächst als Glaubenspräfekt und dann als Papst 31 Jahre lang so vehement bekämpft hat.

Dass dieser Kurswechsel Widerstände erzeugen würde, war vorauszusehen und ist wohl unvermeidlich. Denn schließlich sind viele Kardinäle, Ortsbischöfe sowie Mitarbeiter der römischen Kurie noch in der Zeit und nach den Vorgaben der beiden Vorgängerpäpste ausgewählt und ernannt worden. Aber Papst Franziskus hat aus seiner Zeit in Argentinien Erfahrung im Umgang mit Widerständen. In der Santa-Marta-Morgenmesse am 1. Dezember und beim Weihnachtsempfang 2016 für die römische Kurie spricht er die verschiedenen Formen des Widerstandes an: Den offenen Widerstand aus gutem Willen, der durchaus von Gott kommen kann; den verborgenen Widerstand der leeren Worte von denen, die sich zwar zur Veränderung bereit erklären, aber alles beim Alten belassen; und schließlich den böswilligen Widerstand als wohl gefährlichste Form, der sich hinter rechtfertigenden Worten versteckt und Zuflucht in Traditionen sucht.
Zu diesem böswilligen Widerstand ist sicher die "Anfrage" der vier ultra-konservativen emeritierten Kardinäle zum nachsynodalen Schreiben Amoris laetitia zu rechnen, auch wenn Papst Franziskus dies nicht konkret anspricht. Mit Walter Brandmüller und Joachim Meisner sind auch zwei deutsche Kardinäle dabei, die sich Papst Franziskus direkt in den Weg stellen. Und so kann ich mir nicht vorstellen, dass dieser Widerstand ohne Wissen des ehemaligen Papstes und den von ihm noch kurz vor seinem Rücktritt zum Präfekt der Glaubenskongregation ernannten Kardinal Gerhard Ludwig Müller geschehen ist.

Dass diese Opposition, die es in dieser Art seit der Gegenreformation nicht mehr gegeben hat, überhaupt entstehen konnte, ist auch dem verborgenen Widerstand der leeren Worte oder gar Schweigen vieler Bischofskonferenzen – auch der Deutschen Bischofskonferenz! – anzulasten. Denn sie haben noch immer nicht die positiven Spielräume des nachsynodalen Schreibens Amoris laetitia ausgefüllt und weiterentwickelt. Für die Bischöfe, aber auch für die wissenschaftliche Theologie ist es jetzt allerhöchste Zeit, sich eindeutig zum Reformkurs von Papst Franziskus zu bekennen, der ganz auf der Linie des Zweiten Vatikanischen Konzils liegt. 

Christian Weisner
Wir sind Kirche Deutschland
www.wir-sind-kirche.de
Card. Müller: four Cardinals challenging the Pope are harming the Church
by Tony Flannery C.Ss.R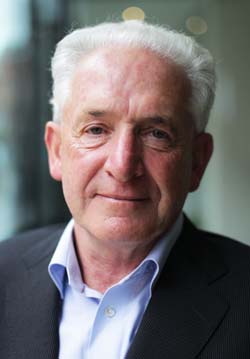 This January marks a significant milestone in my life; the eighteenth of the month is my seventieth birthday. I have wondered how best to mark it. I am not by nature a 'party person', so that option did not greatly appeal to me. Having spent forty years of my life ministering as a priest, I am now into my fifth year when I am forbidden by Church authorities to minister publicly. I have decided to honour my age, and my lifetime, by ignoring the Church censures, and celebrating a public Mass. Since I would not be allowed to do so either in a Catholic church or other Catholic controlled building, I have chosen, with the kind permission of the committee, to celebrate it in the local community hall in the village where I now live, which means that the Mass will take place in Killimordaly Community Centre on Sunday, January 22nd, at 2.30pm.
Why am I doing this? I don't think that I am doing it just for the sake of defying Church authorities. Neither do I want it to be the beginning of an unofficial ministry on my part. I have no wish to start a new ecclesial movement. My reasons are as follows:
1. For the last five years I have been in something of a 'limbo' state, neither fully in or fully out of the priesthood. I have known from an early stage that there was no possibility of a resolution of the dispute between myself and the Vatican. So this public Mass will be for me a way of acknowledging the forty years of my life, and the work I did as a priest—a way of acknowledging who I am.
2. Since my dispute with the Vatican went public I have received enormous support from people all over the country, and indeed internationally. Eucharist is essentially a thanksgiving and In this Mass I am giving thanks for the good will of many people.
3. Since the beginning of my difference with the CDF, I have consistently held to one fundamental point. I don't have any problem with the Church exercising authority. Every institution needs an authority structure. But authority must be exercised in a way that is just, and that respects the dignity of the person. In my experience, and in the experience of many others whom I have come to know in these past years, Church authority is exercised in a way that is unjust and abusive. For that reason I hope that my action will highlight once again the urgent need for change in the way the Vatican deals with people who express opinions that are considered to be at odds with official Church teaching.
4. In celebrating this public Mass I am also saying something else that I regard as important. The Mass, the Eucharist, is not in the ownership of the Congregation for the Doctrine of the Faith, or indeed of the Vatican. It belongs to the believing communities. That was where it began in the early Church, and where it finds its true meaning. My hope is, in this time of great change and upheaval in Church and society, that the believing communities begin, by whatever means possible, to regain ownership of the Eucharist. My late Redemptorist confrere, and distinguished theologian, Bernard Haring, put it this way: "The people of God have a God-given right to the Eucharist. On the basis of human law, to deprive the people of God of the Eucharist is objectively gravely sinful"
I am somewhat apprehensive about presiding at a public mass after almost 5 years in the wilderness, but to quote Macbeth, "to go back is as tedious as to go on" and I now feel the urge to take a positive step.
Directions:
For those who may wish to come to this event from various parts of the country, this is how you will find Killimordaly Community Centre:
Leave the M6 at exit 16, and take the road to KILTULLAGH.
Having reached the village of Kiltullagh – the church is clearly visible in front of you – follow the sign for Ballinasloe.
After about two hundred yards take a left off this road, and follow the signs for ATTYMON. After about a mile you will pass the hurling pitch on your right. A few hundred yards further on you will see the Community Centre, also on the right.
After the Mass refreshments will be available in the local pub, The Earl Inn, about a mile from the hall.
Somebody sent me the following, for directions on a Sat Nav or a phone. Don't know if my copy and transfer of them will work.
Sat Nav coordinates
N53.306831,W8.621337
Smart phone directions Google Maps
https://goo.gl/maps/fy7weCczqCA2

El Festival Internacional de Literatura de Mantua, en Italia, recordó de manera especial el primer aniversario de la visita pastoral del Papa Francisco a Cuba, que tuvo lugar entre el 19 y 22 de septiembre de 2015. Para hablar de la estela que dejó ese viaje histórico y comentar sobre el impacto del pontificado de Jorge Mario Bergoglio, la editora de Cubadebate Rosa Miriam Elizalde dialogó con el fraile dominico Frei Betto, ante un público que abarrotó el Palacio de San Sebastián, en la ciudad lombarda. El encuentro tuvo como título la trase en latín "Extra pauperes nulla salud" ("Fuera de los pobres no hay salvación"). A continuación, reproducimos íntegramente el intercambio.
---
The International Literature Festival of Mantua in Italy specially recalled the first anniversary of Pope Francisco's pastoral visit to Cuba, which took place between 19 and 22 September 2015. To talk about the trail that historical trip left and comment on the impact of the pontificate of Jorge Mario Bergoglio, the editor of Cubadebate Rosa Miriam Elizalde spoke with the Dominican friar Frei Betto, before an audience that crowded into the Palace of San Sebastián, in the Lombard city. The meeting was entitled "Extra pauperes nulla salud" ("Without the poor there is no salvation"). We offer the entire exchange.
Von der Kunst, an der Basis Kirchenzukunft zu gestalten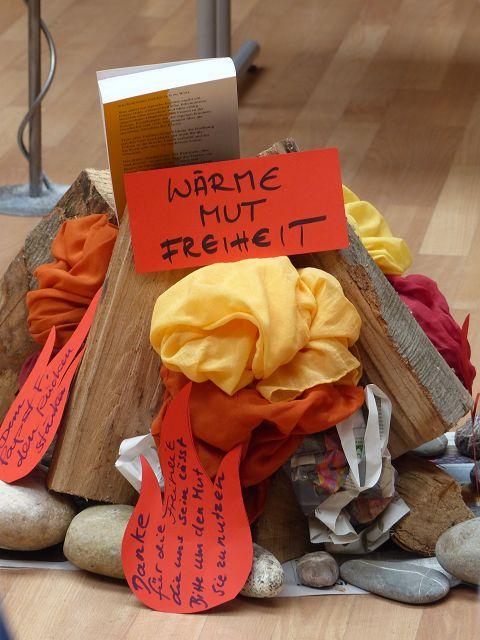 Eine "Feier mit Feuer" wollten wir veranstalten – und es ist gelungen! Die Teilnehmenden an unserem Fest waren nach ihren eigenen Worten "wieder sehr motiviert", "sehr dankbar für alles, was ihr für die Kirche tut", "angesteckt von der Freude, die ihr ausstrahlt", "froh, dass ihr mein Feuer wieder stärker gemacht habt"…Das alles gilt auch umgekehrt: wir vom Vorstand fühlten uns durch die entgegengebrachte Solidarität und Herzlichkeit unterstützt und getragen von unseren Mitgliedern!
Am Beginn erzählte Thomas Plankensteiner, der Initiator des Kirchenvolks-Begehrens vor 20 Jahren, von seiner eigenen Motivation und den Anfängen der Bewegung. "Ohne staatlichen oder kirchlichen Apparat, ohne Handys und soziale Netze, aber mit großer Hilfe der Medien haben wir in kürzester Zeit 1500 Mitarbeiter und Mitarbeiterinnen in ganz Österreich gefunden, die in zwei Wochen 505.000 Unterschriften gesammelt haben." Und er betonte wieder: "Nicht um Modernisierung geht es oder um Liberalisierung, auch nicht um Zeitgeist: es geht um die Evangelisierung der Kirche!"
Enrique, Somos Iglesia Chile, has alerted us to this video.
Raquel from Somos Iglesia (Spain) offers this commentary for friends who do not speak Spanish.
I guess that Enrique Orellana has chosen this video as a testimony of a nun "living inside the war" that questions the politics of the USA and Europe concerning Syria supporting the opposition to the president.
The video is of a talk given in Spain by a Argentinian Nun who has lived and worked in Aleppo for several years. She says that Syria is not a democratic country but she affirms that the president allows religious freedom and this has led, during years, to a peaceful relationship between Catholics, Christians in general, and Muslims. So she put the focus on the terrorism of ISIS who are very against Christians in Syria and Iraq. They are the main problem. The rest of the talk consists of a description of the everyday life of Catholics in Aleppo under the war between the government and the terrorists.
The Missionary says that the media in Europe and America are not well informed in general and she ask people to read Catholic media instead.