Pressemitteilung München/Rom, 8. April 2016

Erste Einschätzung des Papstschreibens zur Familie von Wir sind Kirche

Die KirchenVolksBewegung Wir sind Kirche sieht das heute veröffentlichte Papstschreiben "Amoris laetitia" als Weichenstellung für die dringend notwendige Fortentwicklung der katholischen Sexualethik, Pastoral und Familientheologie. Mit diesem Schreiben ist der auf Linie des Zweiten Vatikanischen Konzils liegende Epochenwechsel auch in der Sexualethik eingeleitet. Jetzt sind vor allem die Ortskirchen unter Einbeziehung der theologischen Wissenschaften und aller Gläubigen in der Pflicht, die von Franziskus gesetzten Grundlinien, Impulse und Gestaltungsspielräume aufnehmen und weiterzuführen.
Von der Kunst, an der Basis Kirchenzukunft zu gestalten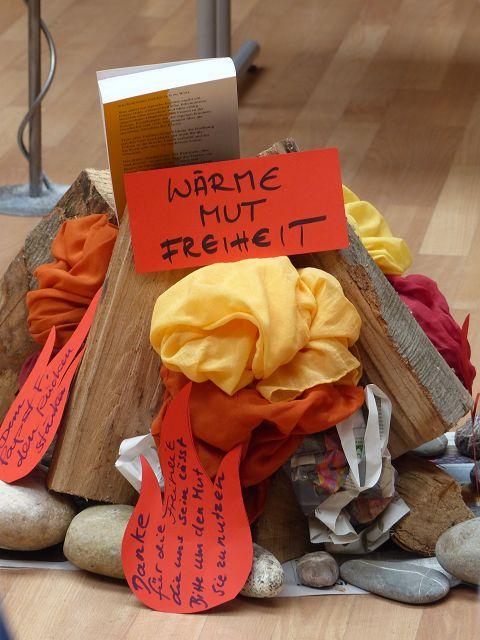 Eine "Feier mit Feuer" wollten wir veranstalten – und es ist gelungen! Die Teilnehmenden an unserem Fest waren nach ihren eigenen Worten "wieder sehr motiviert", "sehr dankbar für alles, was ihr für die Kirche tut", "angesteckt von der Freude, die ihr ausstrahlt", "froh, dass ihr mein Feuer wieder stärker gemacht habt"…Das alles gilt auch umgekehrt: wir vom Vorstand fühlten uns durch die entgegengebrachte Solidarität und Herzlichkeit unterstützt und getragen von unseren Mitgliedern!
Am Beginn erzählte Thomas Plankensteiner, der Initiator des Kirchenvolks-Begehrens vor 20 Jahren, von seiner eigenen Motivation und den Anfängen der Bewegung. "Ohne staatlichen oder kirchlichen Apparat, ohne Handys und soziale Netze, aber mit großer Hilfe der Medien haben wir in kürzester Zeit 1500 Mitarbeiter und Mitarbeiterinnen in ganz Österreich gefunden, die in zwei Wochen 505.000 Unterschriften gesammelt haben." Und er betonte wieder: "Nicht um Modernisierung geht es oder um Liberalisierung, auch nicht um Zeitgeist: es geht um die Evangelisierung der Kirche!"
Women's Ordination Conference USA have issued the following Press Release
Rome, Italy:  The Women's Ordination Conference (WOC) applauds the women religious of the International Union Superior Generals (UISG) for brazenly dialoguing with Pope Francis on leadership and ministerial roles for women in the Church, including the opening of the diaconate to women.  In response to the sisters' questions, Pope Francis agreed to launch a Vatican Commission to study the diaconate to include women, stating: "It would be good to clarify this."
Opening a commission to study the diaconate for women would be a great step for the Vatican in recognizing its own history.  Decades of research on this topic has already been published by renowned feminist voices. WOC recommends that the Vatican's commission include the following scholars: Gary Macy, Dorothy Irving, Ida Raming, Sr. Christine Schenk, John Wijngaards, and Phyllis Zagano.